Downsizing Is a Spiritual Exercise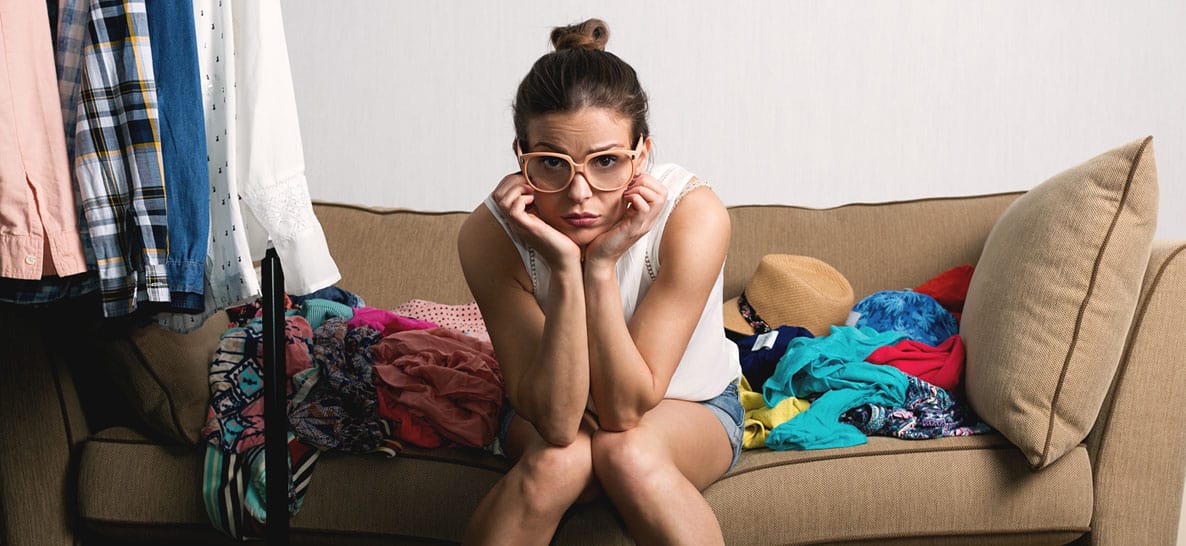 There's a quote from Oswald Chambers that I always think of when I begin to ask God for more:
We mistake defiance for devotion, arguing with God instead of surrendering. We refuse to look at the evidence that clearly indicates where we are wrong.

Have I been asking God to give me money for something I want, while refusing to pay someone what I owe him?
And often, I wonder how I can ask for more in my life when I'm not even faithful with what I have already. Already I have been given so much. I missed the boat of gratitude, and contentment and joy sailed along with it.
But it got me thinking about how I spend my money and my time. Are those things lining up with my goals, the person I want to become? Am I always asking God for more, yet not realizing what he's already given me.
How can I ask for more when I still owe so much?
How can I be faithful in more before I've become faithful with less?
I've decided I want to get it right.
Whatever is in front of me right now. I want to get it right. Not looking for more or pleading for better, but making the most of whatever is in my life's purview.
Taking Inventory
For most of us—financially speaking—we can't have it all.
In our lives, we can't do it all. Nor can our minds hold all the subjects, thoughts and options we want to learn. We must prioritize.
When we de-clutter our closet, it makes more room for better things. It's impossible to keep adding more clothes to an already full closet, there physically is no more room.
Yet we don't take that inventory in our lives. We try to pack it all in.
In a sense, it's time to de-clutter.
Be intentional. Nothing just happens. And for most of our lives, it's easy for our time, money and social calendars to simply get filled up with mere busywork; it's easy for days and months to pass without any pointed direction or intentional choices.
It Starts with the Heart
When I've come to the place where I want to choose the right things, I have to empty the desire for more. Rearranging and repositioning the heart that I already have will allow me to do great things in the world.
Our world is always looking for a replacement, because nothing lasts forever. These days, everything is disposable. But people are not disposable. You can never replace a person; you will never get another one of you.
Your choice is not to replace your heart, but to use what is already within you to shape your heart into something new. I would challenge you before you throw something away to do what you can to make it work.
Making Changes
Don't sacrifice your temporary wants for your long term desires.
Getting it right requires choice. Instead of sleeping in, I'm going to read a devotional. Instead of doing what everyone else is doing, I'm going to pass on that outing. Doing it right is a choice.
Sometimes it's not what you want to do at the time, but it's who you want to become in the long run. You can thank your future self.
Ditch whatever it is that is preventing you from living the life you truly desire.
Making a Difference
Live your life within your means in order to give to those without the means.
Mother Teresa said, "Live simply so others may simply live."
According to United Nations, nearly half the world's population, 2.8 billion people, survive on less than $2 a day. About 20 percent of the world population, 1.2 billion people live on less than $1 a day.
When you think about the amount of income and material goods we accumulate and compare it to the rest of the world, it is shocking.
For some of us, this is all we've ever known. This is the culture we live in. This is the norm–our walk-in closets, overstuffed garages, selection of endless accessories and handbags.
Eliminate some things and donate them. Purge, downsize and stop buying things that are contributing to the person you don't want to become.
Whatever it is, life can become a lot freer once you start to challenge your needs versus your wants and start to live differently.