Meet the Hero Dog Who Refused to Abandon His Goat Friends in the California Wildfire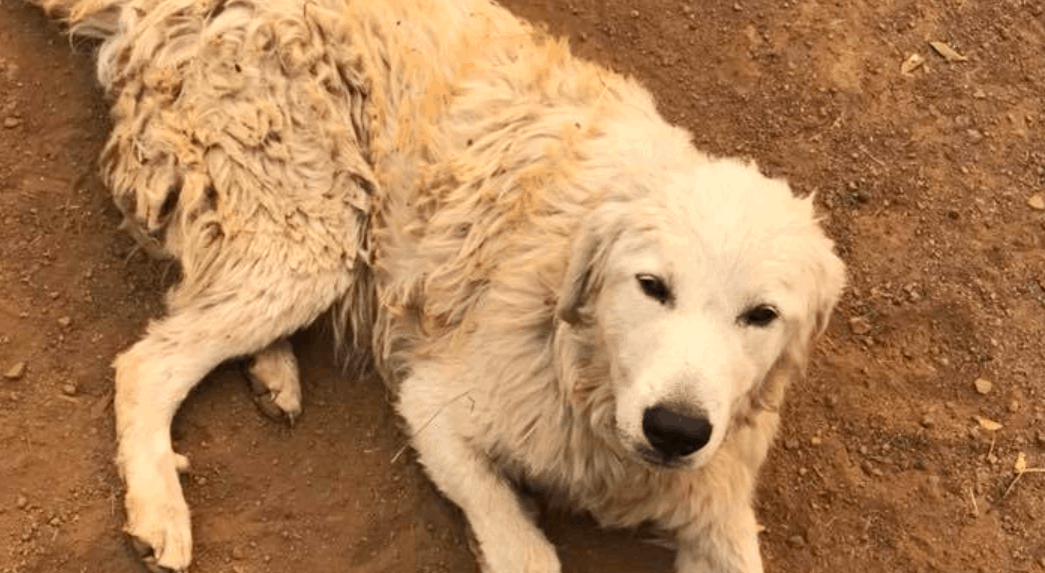 California resident Roland Hendel has taken to YouCaring.com to share a story of his dog Odin that will make your heart positively burst so get ready. Hendel and his family were in the path of the wildfires decimating Northern California, and they were evacuating their farm. Unfortunately, there wasn't enough room for the family's eight bottle-fed rescue goats so Hendel was going to be forced to abandon them. But Odin refused to leave their side, as Hendel details.
[lborder]
We had minutes to load up the animals and run from the advancing firestorm. Despite the sounds of exploding propane tanks, twisting metal, and the hot swirling winds, Odin refused to leave our family of 8 bottle-fed rescue goats. Hours later when we had found relative safety we cried for Odin and our goats. I was sure I had sentenced them to a horrific and agonizing death.
[/lborder]
That would be an awful end to the story, but it's not the end to this one. Hendel returned to the farm once the wildfires had subsided and was greeted by the bleating of eight goats and Odin himself, limping, singed, slightly burned—but alive. And what's more, he'd even adopted a few deer fawns in the Hendels' absence.
"Odin was weak, and limping, his once thick and beautiful coat singed orange, his whiskers melted. Even now as I write this, I am crying tears of gratitude and awe at his bravery and devotion," the family wrote on their YouCaring page. "Since then, Odin has been reunited with his sister Tessa. He appears to be getting stronger, and his sister's presence will surely help to lift his spirits and take some of the burden off his giant shoulders."
They've since raised over $65,000 to help nurse Odin back to health and replace some of what they lost to the fires. You can donate to the Hendels YouCaring, and find other charities helping those affected by the California wildfires At Least 11 Dead As Wildfires Rage Across Northern California.