Meet the Ultimate Halloween Burger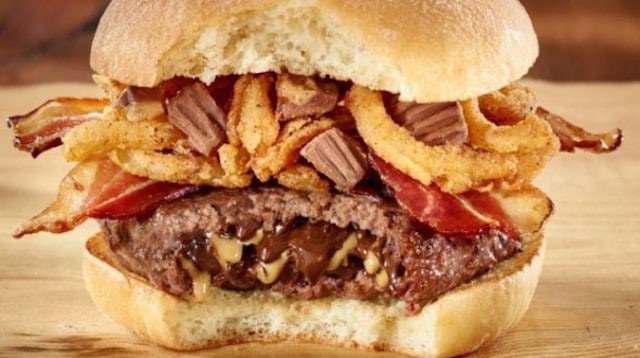 Remember when we learned that bacon gives us cancer? Yeah, that sucked. Well, WHO has yet to weigh in on this new monstrosity of a burger, but something tells us that we're not looking at a kale replacement. Created by a Canadian burger joint called The Works, this hamburger is crammed with Reese Peanut Butter Cups. Why? Because Halloween.
Laura Studarus
Laura Studarus is a staff writer at RELEVANT. She likes catsup and pie. Now there's nothing left to discuss on the second date. Follow her on Twitter @Laura_Studarus.