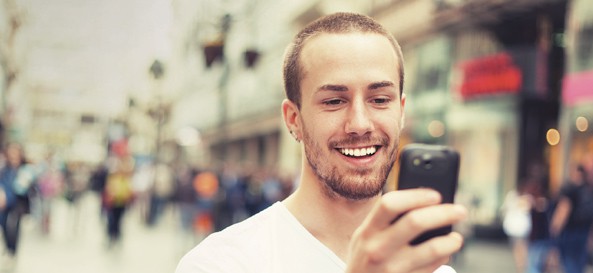 The Internet as we know it is going away. And looking back, it's odd how little the online experience has changed since its origins. Sure, we've seen the advent of social and streaming media—and better design—but those are tweaks compared to the massive overhauls churning in the guts of the Internet right now.
The "new Internet" won't just bring a shift in content and functionality; it'll bring an entirely different experience. It'll become a more streamlined, seamless part of your life. And you'll be surprised how little of it will take place in front your computer screen.
What changes can we expect?
On-the-go
Get this: 1.5 billion people in the world have personal computers, but the globe boasts 6.5 billion mobile users. (Yes, you read that correctly.) All the slick design that programmers shove into their websites is for naught if users can't access those sites on the go. The future of the web isn't at your desk or on your lap; it'll fit into your pocket. Expect web programmers to design accordingly.
Fast moves
The most immediate of the Internet's big changes is an evolution in speed. Recent innovations have made it possible for the Internet to run 250 times faster than its current top speeds, and the National Science Foundation is asking tech-heads to build apps with an assumption of zero load time. Zero load time. In the very near future, waiting for a website will be a thing of the very distant past.
Pay up
It's impressive that the vast majority of the Internet's content thus far has been free or almost-free to pretty much every single user. Well, that was fun while it lasted. For the Internet to start delivering on its dreamy, sci-fi potential, expect the phobia of charging for online content to fade. This will be the toughest shift, but the result will be ad-free, plus services that provide true value.
Look Ma—no hands!
The day we'll laugh about how weird it was when we had to use our hands to browse the web is closer than we think. Voice recognition software is just the first step (thanks, Siri), but this is one aspect of Internet life we'll be seeing more of—and soon.