7 Ways You Didn't Know You're Sabotaging Your Dating Life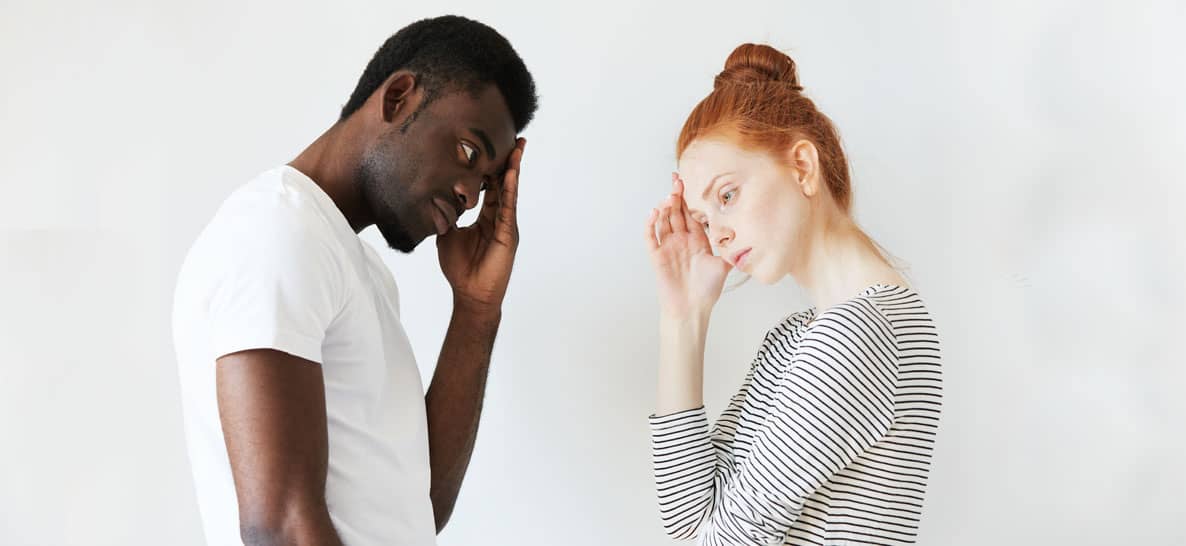 There's no shame in thinking about how you are going to meet your future spouse, what he or she will be like or what qualities you know you want in a mate.
God loves marriage, and for most Christians who are single, God has a special someone in mind just for you. While I believe in the sovereignty of God, I believe the way God leads us to our spouse is often times way more practical than most Christians expect.
In fact, you can think about the future details of all this so much, you can build unhelpful expectations in your mind that hinder the practical side of meeting, dating and marrying the one God has for you.
If you are ready to be more intentional in your search, here are seven common unhelpful expectations that could be poisoning your chances at meeting your future spouse.
He has to have the same Christian story as I do.
In theory, Christians typically fall into one of two categories: either "I grew up in a Christian home" or "I became a Christian later in life" category. When we meet someone at church for the first time, it's all too easy to make that snap judgment after hearing when their spiritual birth date was.
Subconsciously, we typically gravitate towards people with similar backgrounds as ours.
If you were the pastor's daughter, you might be looking for a pastor's son. If your testimony is pretty standard, you probably have not opened yourself to being with someone who was saved out of a drug addiction.
But if you only consider men and women who are "older Christians" or "younger Christians," you are drastically limiting your options. A guy who's been saved for three years might be leaps and bounds more mature than the apathetic guy who grew up in a Christian home.
She has to share my theology.
When you're a Christian, it's impossible not to fantasize about what your future spouse's walk with Jesus will be like. There's nothing wrong with imagining how the two of you will love waking up early to pour over thick theology books read in most seminaries.
But the reality is, your future spouse might not have the same theological flavor as you. Don't get me wrong, there are certain doctrines that all serious Christians should not bend on. But to shut down all possibilities of dating someone just because they are not reformed enough or charismatic enough will definitely cause you to miss out on meeting some really cool people.
If someone really loves Jesus and values the word of God, but doesn't fit perfectly into your theological expectations, don't feel guilty about going on a date or two to feel them out.
We have to have a great story for how we met.
One of the most common ways to slow down your chances of finding a future spouse is by death gripping how you think the two you will meet. Some people love the idea of marrying an awesome friend. Other people feel like blind dates are the most romantic thing ever.
Odds are that you gravitate toward whatever suits your personality best. If you are on the shy side, you've probably just assumed you would become friends with someone and eventually fall in love. If you are a bit more outgoing by nature, your ears probably perk up when your friend talks about a guy at church she thinks would be good for you.
Don't force yourself into thinking you'll find your future spouse in one specific way. Do what comes natural at first. But if it isn't working, don't be afraid to go out of your comfort zone.
He has to look exactly like this.
Okay, this may seem a little obvious. But just because we all know we shouldn't judge people their looks doesn't mean we don't still do it.
Everyone has their attractions. You might be more attracted to girls with blond hair compared to brunettes. You might like stocky men more than skinnier guys.
If you're a guy, you may want a girl shorter than you and if you're a girl, you may want a guy taller than you.
We should all marry someone we are attracted to, but first impressions can be deceiving. You'd be surprised at how attracted you can be to someone simply because they make you laugh, listen well or are really good conversationalists.
Attraction can grow the more you know someone. So try getting to know the person first before claiming you just aren't attracted to him or her.
She has to make a certain amount of money.
We all grow up in a certain economic class. This will cause you to either be more comfortable with how you grew up or it may make you want to live totally different than how you grew up.
While it's a huge blessing to marry someone with the same financial goals as you, assuming you will marry someone with a high-paying job is a recipe for disaster.
Of course you should never settle, but if you find someone you love and who really loves you back, you'll find a happiness no money can buy.
I'll never try online dating.
Online dating is still relatively new. Most people looking for marriage in 2016 grew up as online dating was just beginning, so it's a scenario most people rarely imagine.
I've never talked to someone who said, "I always dreamed of meeting my spouse through an online dating website."
If you're the type of person who tells his friends, "There's just no one to date around here," then online dating might be just right for you.
Just remember, you want God to direct your search for a spouse. There's nothing inherently sinful about online dating or holy about traditional dating.
What counts is that you are walking with God through the process. Pray about it and do what you feel God is leading you to do, even if you didn't expect to take that route.
We have to enjoy all the same hobbies.
"My future spouse needs to love to hike."
"I need to marry a bookworm like me."
"I can't stand people who watch Seinfeld."
"If she hates video games it's just not going to happen between us."
It's fair to want to be with someone who enjoys the same stuff you do, but be careful not to look for an adventure buddy rather than a future spouse.
Hobbies come and go.
Look for someone you are comfortable doing life with rather than someone who runs ultra-marathons or kayaks like you. It's a bonus if she likes that stuff, but you may sell that kayak when you realize you need to make room in the garage.
Expectations are part of the fun. But don't poison your chances of finding a spouse by overloading your checklist. Define what's really most important to you, be open to God's leading and think outside the box.