Being the Third Wheel is Underrated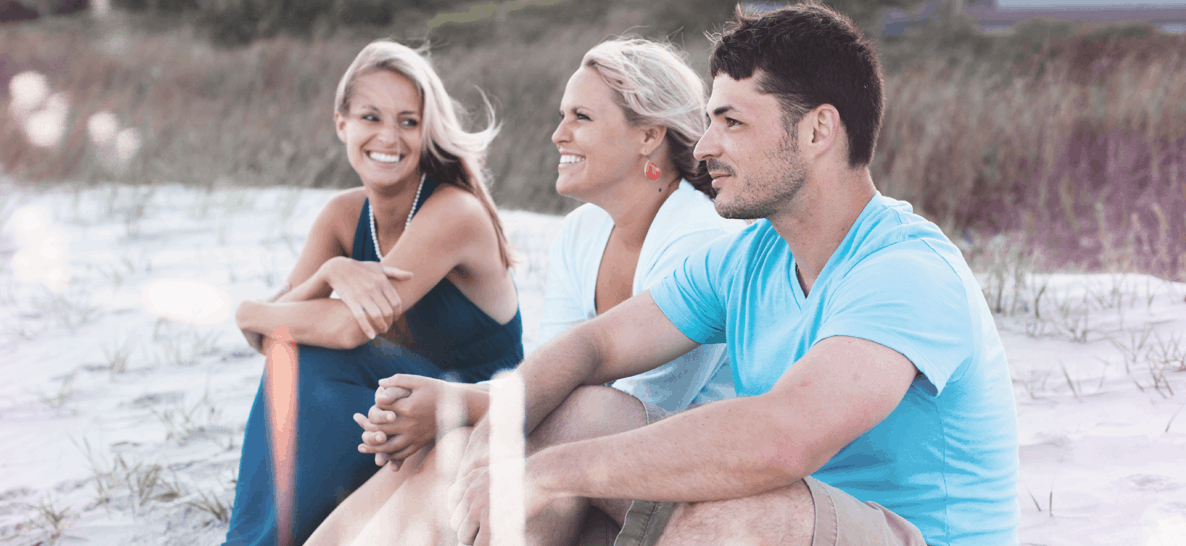 So it's Friday night and you're single. You don't want to go "out-out," but you aren't really looking forward to a night of watching Friends re-runs alone … again.
If you're single, the pact of "single friends like you" is a club that seems to get smaller and smaller the older you get. It's easy to feel like you're running out of people to hang out with when all your besties now come as a packaged deal.
But this doesn't have to mean you're stuck in Groundhog Day-like FOMO (Fear Of Missing Out). In fact, you don't have to miss out on the fun, much less your friends' lives, just because you can't contribute in a double date.
Here are five reasons being the third wheel doesn't have to be a bad thing:

They Live, You Learn
One of the greatest advantages to being around your couple friends is that you get to learn all the do's and, more importantly, don'ts of a relationship without having to go through it yourself. Like how to handle a disagreement when you're in public or why a really important sports game is the perfect time to plan a girls shopping day.
The Perfect Accountability Partner(s)
Your best friends are your biggest fans and sometimes your harshest critics. They are going to be honest with you when it comes to your life decisions—and that's a good thing!
I was recently telling a story about a guy to some friends when one of them asked me, "But does he make you laugh?"
Whether you realize it or not, your friends are paying attention and want what's best for you. They're not just going to root for you when you're making important choices, but they're going to keep you accountable when you try to compromise or make some bad shortcuts. The best way to keep yourself from settling with a mundane job or a lackluster relationship is to surround yourself with people who will lovingly smack some sense into you—and sometimes couples make a good team to point out potential red flags.
Three's a Crowd (Pleaser)
There can be a misconception that once you're married or in a committed relationship, you stop being fun and spontaneous. If that's the case, then my friends didn't get the memo, because some of my favorite memories have been with my couple friends and their families.
I can get spoiled with a delicious home cooked meal at Seth and Kelsey's house or play a crazy game of Cards Against Humanity with Travis and Rebekah and then have an epic dance party with Trent and Kristen and their kids. Instead of avoiding couple activities and spending time with both of them, invite them along on your adventures and join them on some of theirs!
Double The Wisdom, Double The Fun
One of my favorite things about hanging out with my couple friends is that I get double the advice. When it comes to job stuff, life decisions, relationship advice and so on, I get two perspectives for the price of one. Sometimes we're all on the same page and sometimes, we get to hash out our thoughts and weigh out our options with majority wins.
"Hey, Have You Met, ________?"
If How I Met Your Mother has taught us anything about the "Haveeee you met, Ted?" strategy, it's that it actually works. Who better to have play matchmaker in your life than your best friends?
The great thing about your couple friends is that they want you to find love. There's no competition or ulterior motives, they simply want people to experience the same lovey-dovey sweetness they have. Plus, they know they have to get along with whoever you end up with, so it's even more incentive for them to introduce you to one of their other friends they love.
Sarah Lai
Sarah Lai is a publicist and Mac & Cheese enthusiast in Nashville, Tenn. She appreciates awkward moments, hot dogs topped with cheese and Bruce Springsteen vinyls. She is currently working on a pilot for her TV sitcom. Follow her on Twitter @SarahLady.