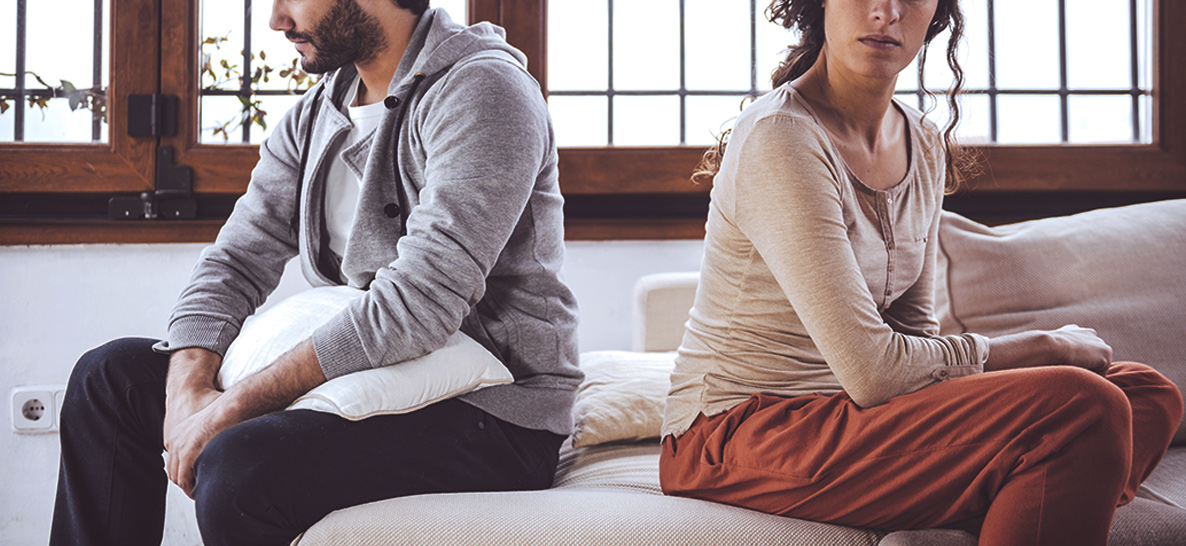 In marriage, there are wounds that are instant; their devastation felt upon impact—a betrayal discovered, an addiction revealed. The pain is immediate and disorienting.
Then there are wounds that slide under the radar until their damage is too extensive to hide. It's a deterioration that moves slowly, toxins steadily seeping into the bloodstream of what was once a healthy body. The more it is absorbed, the more decay and dissension it produces, and the vitality that once characterized the marriage is replaced with bitterness and resentment.
I don't know what happened, we say. How did something that used to work so well come to a place as hard and exhausting as this?
We'll never find a one-size-fits-all answer to the question of how relationships begin to break, but there are a few guaranteed poisons that will do nothing but leech the life out of marriage.
1. Blame
"It's his fault."
"It's her attitude."
"He won't communicate."
"She won't listen."
Blame has short-term memory loss. It's a big fan of calling attention to the deficiencies in our spouse while conveniently failing to recall the toxic contributions we keep bringing to the table. Grace finds no home within the confinements of blame, as we become the man who was forgiven a huge debt only to turn around and refuse to forgive a much smaller one (Matthew 18:21-35).
Blame loves to point fingers and is more concerned with accusations than with truth. Everything can become the fault of the other, even the small, nuanced, annoying details of daily life. We may not say it out loud, but our hearts continue serving indictments.
Blame also has a tendency to exaggerate. "He NEVER responds well." "She ALWAYS criticizes." Really? Never? Always? For blame to work effectively, it must protect and preserve the accuser. Extremes are a handy-trick when it comes to elevating ourselves in order to reduce our spouses.
As we begin to assume superiority, we move into the realm of contempt. Dr John Gottman at the University of Washington did a study in which he found contempt to be the single greatest indicator of marital trouble and ultimately, divorce. Blame beats down the accused, creating room for its close ally, comparison.
2. Comparison
Ready to jump in where blame left off, comparison deceives us with the illusion of something better or someone better. Unfortunately, we aren't very good at gauging other people's reality from a distance—comparison's favorite vantage point. From a distance, it is easy to amplify their wins and minimize their losses; and in the convenience of that superficial space, our own faults appear diminished.
There can be no contentment, no gratitude, no joy in comparison. We compare what is real to what is not. A closer look would reveal the messy texture of actual life. That "perfect" couple fights. That "free" single friend longs. That carefree adventurer still faces day-in and day-out monotony. Comparison is the opposite of gratitude. and it produces steady decay, obscuring our perspective of the life we have.
3. Withdrawal
It's a war that no one wins: Withdrawal into silence; withdrawal into hiding; withdrawal into porn; withdrawal into the attention of another; withdrawal into resentment; withdrawal into busyness; withdrawal into anger; withdrawal into martyrdom.
Withdrawal undermines the work of healing by accepting zero responsibility and avoiding any platform for reconciliation. It's easy to be "right" when no one has the opportunity to suggest we may be wrong.
At the Fall, we find the first severed relationship. Here they are, faced with a terrifying division in what had always been a perfect union, and what do the man and woman do? They run and hide. What does God do? He comes after them. He was the one betrayed, and yet, His relentless love never stopped showing up, all the way to the cross.
Love Heals
Shortly before our wedding, my husband and I sat down with his dad, who was to officiate the ceremony. We discussed the details ahead and somewhere between paying for lunch and walking out the door, I asked him what advice he had. He smiled and said simply, "forgive quickly."
Of all the wisdom others have shared over the years, this has proven to be the most life-giving and the most difficult. I think he knew how much we were going to need those words.
The demise of unmerciful blame into shortsighted comparison and apathetic withdrawal is stopped instantly with forgiveness. To forgive quickly is to take control of our emotions and to hold on tight to the covenant vows that we made.
Where blame accuses, love repents. It is honest and vulnerable and full of grace, refusing to record the failures of the other, always remembering the profound mercy we have already been shown (Romans 5:8). Love chooses to stop looking away. Love shows up, especially when it wants to run or hide or go underground.
"The thief comes only to steal and kill and destroy; I have come that they may have life, and have it to the full," Jesus (John 10:10).
We worship a God who redeems what is broken and brings life out of death. If He can reconcile us to Himself, surely He can heal what is broken in our marriages.
The key is us. Are we willing to lay down pride and pick up the hard work of restoration? Are we willing to cut off toxic habits and thought patterns before they drill a hole even deeper into our relationships? Or do we choose to stay in the unhealthy place, passing on the renewed life that could be ours?