Yes, Marriage Will Change You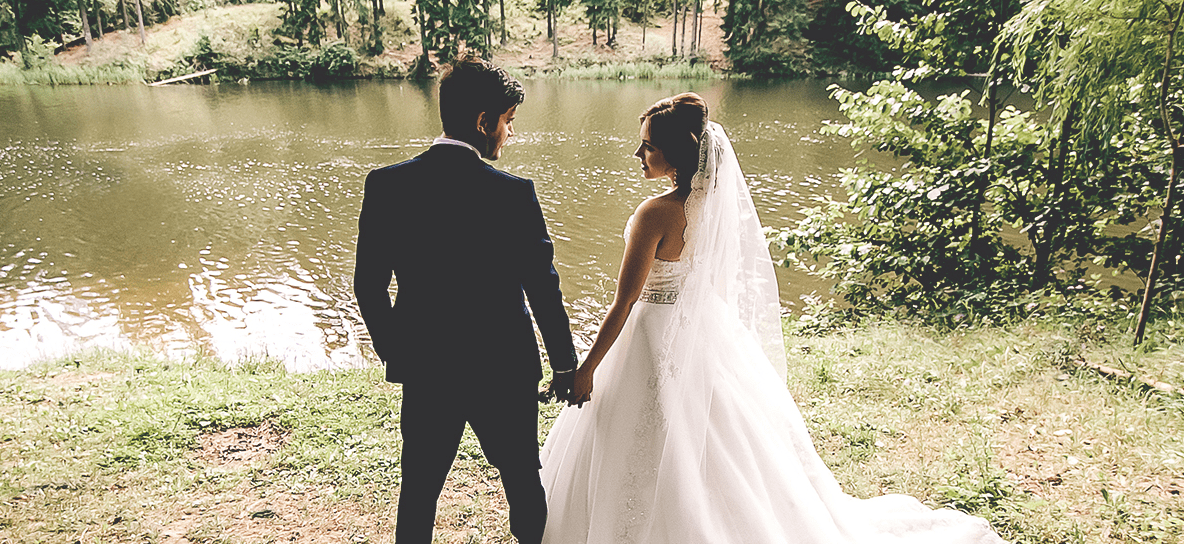 Despite the reality that prenups are on the rise, few of us stand at the altar promising to love, honor and cherish one another while simultaneously planning our divorce. We all want marriages that last a lifetime; marriages that meet our emotional and sexual needs; marriages that foster connectivity, creativity and a sense of shared mission.
Are we expecting too much? Are we setting ourselves up to fail? Maybe, but the bigger issue is that none of us have any idea what marriage will demand of us. Once that gold band slides down our ring finger, we have bound ourselves to a limited human being who will never be able to completely satisfy all of our dreams and expectations.
A Promise to Change
Make no mistake—despite your best efforts and overall wonderfulness, you will occasionally hurt and disappoint each other. Yet if my 20 plus years of marriage and pastoring have taught me anything, it's that vibrant, satisfying marriages are absolutely possible—under one condition.
In the months leading up to the wedding, we are typically so intoxicated by love hormones and so distracted by choosing a DJ, wedding garb and appetizers for the reception, that we fail to realize one important detail: If we actually want to fulfill our vows 365 days a year, we must also promise to change.
Whether or not we've given it much thought, the concept of change, or malleability, has been inextricably woven into the fabric of American life. The idea of becoming bigger, better, faster; of maximizing potential; of upward mobility all presuppose that we can become different people through sheer willpower and/or intelligence.
Though this type of transformation might result in higher earning potential or more power at the boardroom table, it will not necessarily translate to an improved marriage. In fact, the type of change that transforms marriage and allows us to enjoy each other more with each passing year is less about self-fulfillment and more about self-denial—less about establishing our little kingdoms and more about bringing God's Kingdom to our spouse.
A Partnership with God
Such change is not simply behavior modification (i.e., eliminating critical comments or reining in excessive TV watching); it's partnering with God to change from the inside out and become more like Jesus in thought and action. The apostle Paul described this process:
"And we, who with unveiled faces contemplate the Lord's glory, are being transformed into His image with ever-increasing glory, which comes from the Lord, who is the Spirit" (2 Corinthians 3:18).
Each one of us began to change when we admitted our fallenness and made the decision to follow Christ. If we want our marriages to thrive, we must invite God's Spirit to expose our sin on a regular basis. If we dismiss or minimize our sin, we have no impetus to change—a reality that makes our marriages vulnerable to stagnation or failure.
Jen Pollock Michel writes in Teach Us to Want, "Without the doctrine of sin, we are led toward being unusually optimistic about our humanity. We will refuse to face the viciousness of our capabilities and will trust our desires too much and fear ourselves too little."
Being mindful of our sin and its impact upon others—namely our spouse—is not meant to make us feel guilty; it's meant to motivate and inspire us to change.
Acknowledging Imperfections
My husband and I said "I do" 24 years ago. Though we were both well aware of our imperfections, we had no idea how those imperfections would impact our marriage.
To paraphrase poet Elizabeth Barrett Browning, "How do I sin against thee? Let me count the ways." I am a hoarder—not of stuff but of time. Here's a snapshot of how that affects my husband: I'm sitting at my desk writing and he calls to talk. Despite my crazy love for him, I resist his invitation and respond in a distracted, aloof fashion because I value my needs over his. My selfishness leaves him feeling dismissed and me feeling guilty. Though it would be reasonable to chalk this up to extroversion vs. introversion and simply go back to work, after it happened repeatedly, it's obvious that God is inviting me to work on, rather than ignore, this dynamic.
Simply being aware of my selfish behavior does nothing to extricate me from this pattern—or help me better love my husband. But, if in that moment of awareness I allow my guilt to move to conviction, then confess my selfishness as sin, and ultimately draw from Jesus's resurrection power, maybe at some point in the near future, I will be able to put the computer on sleep mode and engage when he calls.
Though such revelations and sequential choices might seem insignificant, they are gradually transforming us into God's glory and radically impacting our marriage in the process.
A Slow Transformation
This kind of transformation happens incrementally and only when we prioritize it. We must want to be a different person in year 10 of our marriage than we were in year one.
As a comparison, athletes don't become world class by standing in front of their teammates and stating their long-term goals. They train. They dedicate their lives to reaching those goals. Likewise, we will not magically become amazing husbands or wives simply by speaking an earnest vow before friends and family. Just like the athlete, we must train and dedicate ourselves by faithfully responding to God's directives.
In his book The Meaning of Marriage, Tim Keller writes, "What, then, is marriage for? It is for helping each other to become our future glory-selves, the new creations that God will eventually make us."
That such remarkable transformation happens in the context of an enduring commitment between two frail human beings is nothing less than miraculous.
Dorothy Greco
Dorothy Littell Greco is a writer, author, and photographer who lives and works outside Boston. You can find more of her work on Twitter (@DorothyGreco) or Facebook (Words&Images by Dorothy Greco).