Should We Chase Security or Adventure?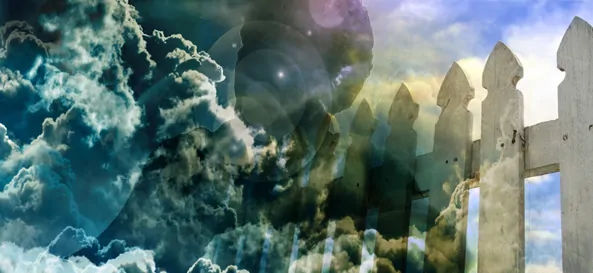 So you're out of school, you've pursued a vocation you're passionate about, and now you're left contemplating the next step. It usually starts with the first promising job offer hinting at an organized, successful life. If all goes well, 40 years later you'll wake up to a retirement party filled with well wishes for the season of freedom you've earned after a commitment to your career for the long haul.
Now, rewind 40 years—back to that day when you first entered the workforce and set the tone for how your life's story would play out. Committing yourself to a paved and predetermined career path may lead to the eventual cozy retirement package, the lake home, and the recognition of a job well done, but is there a better option?
Be honest. Which do you value more: security or freedom?

The answer to this question determines the life you will lead. Security provides assurance and sound sleep at night, though it may tie a person up with material pursuits. Freedom, on the other hand, is certainly a risk—but opens up a new realm of adventure.
The American Dream can mean many different things. In its true, pure sense the American Dream embodies the ideals of freedom, equality and opportunity that the nation was founded on. Now let's consider the cultural definition, which suggests chasing personal fulfillment and material comforts. It's the version of the dream that promises a secure future with minimal risk.
In college I had a professor who kept a memorable comic sketch posted in the center of his office door. The drawing detailed a man speeding away in a sleek convertible. Two kids stood at the side of the road gawking at the man's expensive ride. One boy, leaning in toward the other boy, comments, "He made it big in poetry."
The humorous sketch highlighted what many of us know to be true. You don't become a writer or artist for the money. When I graduated from college with an English major, I was inundated with the following question: "So, where are you going to teach?" But I didn't want to teach. I wanted to be a writer and help other writers in their craft. I also knew this would be a practical challenge.
In our current economic climate, it's understandable to want stability. We all need to keep the fridge full and the checkbook balanced. There's nothing wrong with having or wanting a job that provides, but there's also more to life than security.
Wholehearted pursuit of the future God has for you may very well not include some of the comforts life can offer. But it will open up a whole new world of potential for how God can move through your life. So ask yourself this question, "Is being comfortable the ultimate goal of my life?" Chances are, you want more.

God is a creator. He is a dreamer. He delights in giving us the desires of our heart. We often pray and ask Him to bring these legitimate desires to life. But it is much less frequent that we ask God what the desires of His heart are. What would He like to see happen with your life while you're on this planet?
C.S. Lewis once said, "There are two kinds of people: those who say to God, 'Thy will be done,' and those to whom God says, 'All right, then, have it your way.'"
The predetermined path may be smooth sailing, but there's a sense of adventure in not knowing exactly what's ahead. When we rely on faith to guide us rather than our own concept of a life plan, we open ourselves up to being used in extraordinary ways. This faith includes trusting God not only in matters of obvious importance, but also in the small decisions of daily life.
So how do you jump off the well-worn path to security?
Start out each day asking God if there are any particular things He'd like you to do that day. Maybe you'll feel an urge to get to know the cashier at the corner supermarket, call a friend you haven't heard from in awhile, or take a walk after work to pray and unwind. If you feel God leading you to do something, no matter how seemingly insignificant, follow through—and see where it takes you.
And as you venture into this unknown, the temptation will arise to evaluate what you're doing on a scale of tangible worth. After all, it's easy to gauge success in the American Dream because you can see it all right in front of you in material means.
But don't let yourself judge the outcome as you first see it. While your friend may mention how meaningful your well-timed call was, it's equally possible she will not. Our limited vision prevents us from viewing people's hearts the way God can. Trust in His vision to direct your daily steps.
The American Dream's race to the top—and all the luxury trappings it entails—can find itself at odds with the dreams God has for us, especially if we let it become our ultimate goal. Keeping our ultimate eternal reward at the forefront of our minds will help put things into the right perspective.
One way to keep perspective is to resist the temptation to evaluate your life's success by your personal wealth. What is wealth, really? For some people it's a number in a bank account, a house they live in, or the car that's sitting in the driveway. The Bible, on the other hand, talks about storing up treasure in Heaven. A willing heart and simple obedience to God are the foundations of this treasure—and they last a lot longer than anything you can cash in on earth.
Focus on building what no man can steal—what no economic collapse can threaten. While it is possible to have wealth in this life and also in Heaven, the key is to not let the quest for money or security control you. Be willing to forgo the cultural definition of the American Dream and the value of material prosperity it preaches, because something even better is at hand. Invest in eternity. Lean into God, and let Him take you on daily adventures.
Heidi Kratzke
Heidi Kratzke is a writer, artist, squirrel enthusiast and co-owner of Creative Culture Media. You can find her book, Unveiled: Writing prompts that reveal the heart of God at www.unveiledthebook.com or follow her on Twitter @heidikratzke.