In the Age of Social Media, Words Have Never Been More Important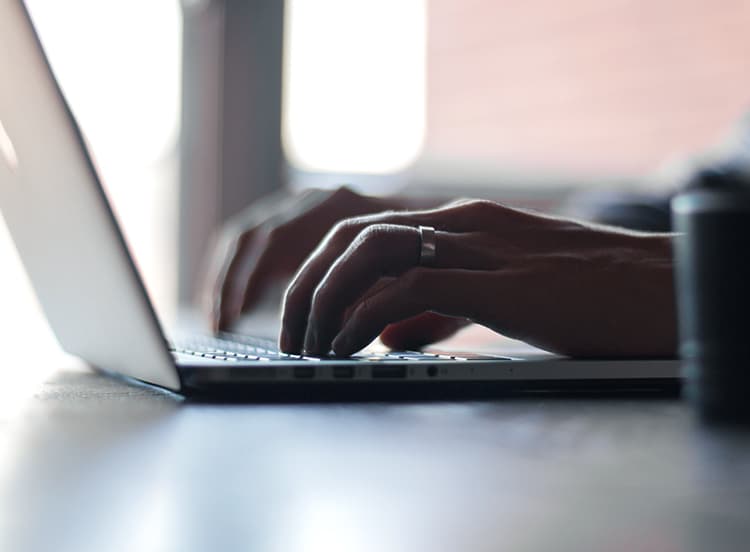 What follows may sound like a rather harsh rebuke, but it has been placed on my heart for us to become even more vehemently aware of the words we speak, the thoughts we think and the content we consume. This can cause severe reactions that can either make or break our lives.
Everywhere I turn it seems as though words are recklessly thrown around. Whether it is the seemingly innocuous statement about oneself to a colleague, or an outright negative comment about a sermon heard, or perhaps it is "harmlessly" talking about a housemate or spouse while chatting with friends, even if not actually saying anything, you know, that would cross the line into "gossip." It seems as though we have become conditioned to think we can say whatever we want, with no consequences involved.
In today's culture, we are constantly barraged with media fighting for our attention. Whether we turn on the television, start a movie or browse social media, we are bound to run into content that is not so great for our ears to hear or our eyes to see. Turn on almost any television program, and you are very likely to come across a sitcom, a daytime drama or a news channel that is casually speaking negatively, whether about another character on the show, themselves or whatever world event just occurred.
These enticing, drama-causing statements are exactly what captures a typical viewer's attention. And the larger audience a particular program has, the greater income it receives from advertisements. Hence, I am sure you can understand the media's bias toward creating emotion-provoking content.
Enter a generation raised on media and we have a population lulled into normalizing these types of interactions. Even if we are the special few who were not raised with the media as our pacifiers, we definitely had friends, family members, teachers, classmates, colleagues and so on, who were raised believing this is just commonplace behavior, influencing our early-forming minds in the process of simply doing life together. "That's just the way the world is." Or "Come on, it's not that big of a deal." Or "Toughen up. You're way too sensitive and reading too much into it." 
Through my research of Bible verses and stories on the power of our thoughts and the words we speak, I found that both the Old Testament and the New Testament are filled with bold and daring declarations on the grave importance of the power of our thoughts and words. Honestly, there were so many heart-stirring ones, I had a hard time not including all of them here. Thankfully, though, I have narrowed them down to two.
Death and life are in the power of the tongue, and those who love it will eat its fruits (Proverbs 18:21).
Death and life are in the power of the tongue. Thus, our words, what we say, anything that comes out of our mouths, has the power to create either life … or death. Life-producing words are godly words, words that God would say Himself, ones that are filled with love, holiness and purity. Death-producing words, on the other hand, are ones that God would not say, anything that does not produce life. Our words, whether life or death producing can either positively or negatively affect us and the course of our lives.
Our words are extremely powerful. If we speak loving and soothing words, we create life: whether in ourselves or those around us. Similarly, any negative words that come out of our mouths actually hurt us and the ones receiving the words. If we think we are harmlessly talking about a friend's peculiar ways, we must think again. We are actually hurting that friend and ourselves by speaking negatively about them.
With it we bless our God and Father, and with it we curse men, who have been made in the similitude of God. Out of the same mouth proceed blessing and cursing. My brethren, these things ought not to be so (James 3:9:10).
Whether we speak life-affirming or death-inducing words, we are either speaking a blessing or a curse over whomever or whatever our recipient is. Without knowing it, we may be blessing ourselves and those around us or we may be cursing ourselves and those around us. The outcomes of the two are drastically diverse.
If you are a Christian, you are hopefully aware that there is an unseen world. An angelic and demonic realm responding to what we think, what we say, what we do, how we act, where we are. When we speak positive words, we are actually attracting the angelic realm to us, we are coming closer to God and choosing to see the world with His perspective.
Alternatively, if we speak negative words, we are very seriously attracting the demonic to us. Thus, it is even more important that we carefully monitor our thoughts and words, as that which comes out of our mouths not only has the power to produce life or death, blessing or curse, but it actually becomes a magnet for whatever realm we align ourselves with. Do you want to live from Heaven or from hell?
But how do we know what is OK to say and what is not? Well, my best advice is to live like Jesus. If God would say it, say it. If God would not say it, keep silent. Over time, we become better at catching our thoughts and not letting them become words. The more we do this, the more we eliminate such thoughts and encourage life-giving ones. Furthermore, perhaps become aware of what you are feeding yourself with. If you are consuming more media and popular culture than you are God's Word and presence, you will reflect that which you most consume. 
Thus, I challenge you to watch your words, monitor your thoughts and be conscious of what you consume. As if your life depended on it, and it does, I challenge you to vigorously speak only godly words and think only godly thoughts. They are bound to create either life or death in all parties involved.
Sara Moss
Sara's focus is simple: to love and minister to God with all she has, and to love and serve His people. Her desire is to wholly give herself to God and to His people, to minister to underserved populations around the world, and to share the Father's love. Follow her journey and learn more at saragmoss.com.