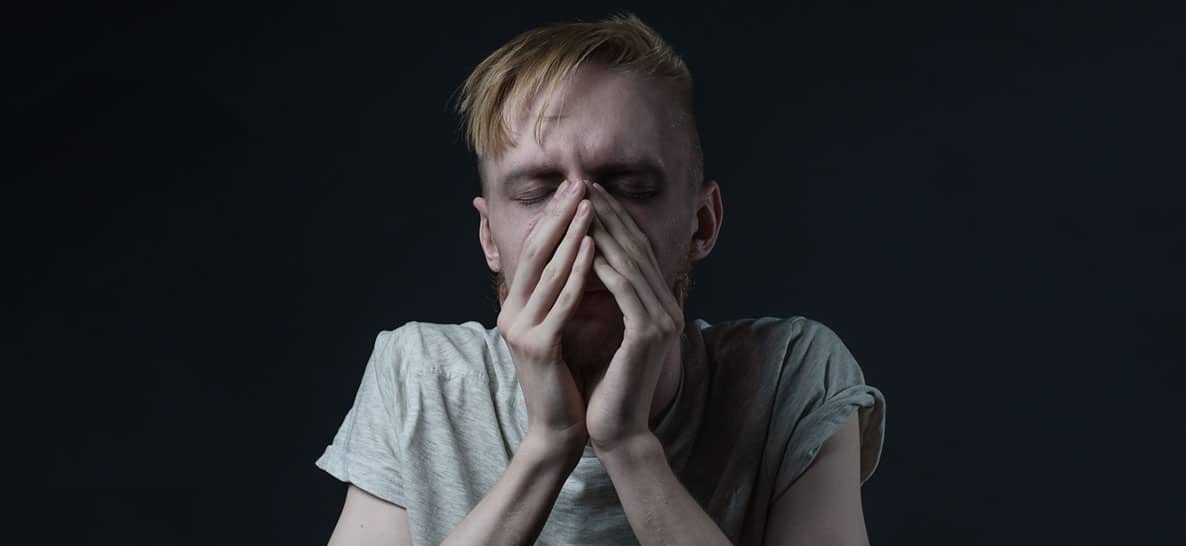 When I was young, Christmas was a time I anticipated like any other child. I enjoyed seeing gifts around the tree and wanted to shake them to try and guess what was inside.
But that wasn't an option at my house.
You see, my dad was an addict.
If we left the gifts sitting under the tree, we were never sure if they'd stay there or if my dad would sell them to feed his addiction. Then, even after we did get to open our gifts on Christmas morning, we often couldn't play with them until we got to grandma's house. We'd store them in the trunk of my mom's car to make sure my dad didn't pawn them.
When addiction decided to creep into my family, it came in the form of drugs. My parents fought constantly, things went missing from the house and my dad couldn't keep a job.
For anyone who has a loved one with a drug addiction, you know the influence it places on the people close to them. It's not just the individual bound in addiction who suffers, but the people who love them also reap the consequences.
Now that I am older, I wish I would have reacted differently toward my father in his addiction. I wish I would have been more compassionate, loving and patient, instead of degrading and ignoring him when he was in some of his lowest moments.
If you're on the outside watching a loved one dealing with drug addiction, what is your approach towards them? Are you displaying grace when they need it the most or are you their opposition?
It's difficult to deal with someone struggling with drugs, but here are some things to keep in mind that might help the situation:
You Must Love.
The Bible says love covers a multitude of sin. (1 Peter 4:8) This is "God so loved the world" kind of love; even though we might be hurt or offended, we love them anyway. We don't love them with limits, but rather unconditionally, despite our feelings.

Even for the unbeliever, practicing this agape love means not condemning the person for their wrongdoings, but choosing to see the potential in who that person can become. That does not mean you overlook the addiction issue, but instead, confront them with love.
Let them know how valuable they are and the purpose you believe God has for them.
Have Faith.
I always assumed my faith needed to be the greatest of all in order for my dad to break free from his addiction. I thought that if I prayed harder and believed more, God would move my prayer request to the top of His list. But Jesus said that all you have to do is have faith the size of a mustard seed and that would be enough. (Matthew 17:20)
Faith is simply trusting in God for who He is and what His Word says. The amount of faith does not matter, rather, it is the belief in the goodness of God and the reliance on Him in the circumstance.
During this difficult time, keep your faith in God and in His Word. Encourage your loved one to do the same. Despite how you might feel or if the light at the end of the tunnel seems distant, choosing to believe gives God an opportunity to show what He can do.
Know That Only Jesus Can Save.
There was nothing I could have done on my own that would have convinced my father to change. His drug addiction was out of my family's control.
You should provide help and encouragement to the person who's struggling with addiction, no matter their condition, but ultimately it is the work of Jesus to break the bondage that is suppressing them (Luke 4:18).
The interesting thing is, even though I couldn't relate to my dad's addiction, I could relate to the source of it. He was looking for happiness and fulfillment, like we all do. But in his discontentment, he was looking for something to satisfy that void. I've looked for satisfaction in different things too. Ultimately, I found only Jesus can make me feel whole (Romans 7:22-25).
In the broken world we live in, our country is being hit hard with a drug epidemic. There isn't a day that goes by that we don't hear of celebrities or people within our communities dying of drug overdoses.
Instead of looking down on people with drug addiction or saying there is no hope for them, let's build them up and speak life. Instead of waiting for the next person to fall victim to drugs, let's show love, have faith and point them toward Jesus.
Five years ago, after years of struggling with drug addiction, my dad met Jesus. Every desire for drugs that consumed him was gone. Our broken family was restored. The past five Christmases have been the best ever. My family and I are living proof of what the power of Jesus is able to do. Even more, what was meant for evil, God used for His glory.
Addiction is difficult. If you have a loved one stuck in the cycle, know that you aren't alone.
But also, have faith that God can use you as a beacon of light in this situation. God can refine your ability to love, to believe in Him and to rely on Jesus' salvation. There is hope.