When Comparing Yourself Is a Good Thing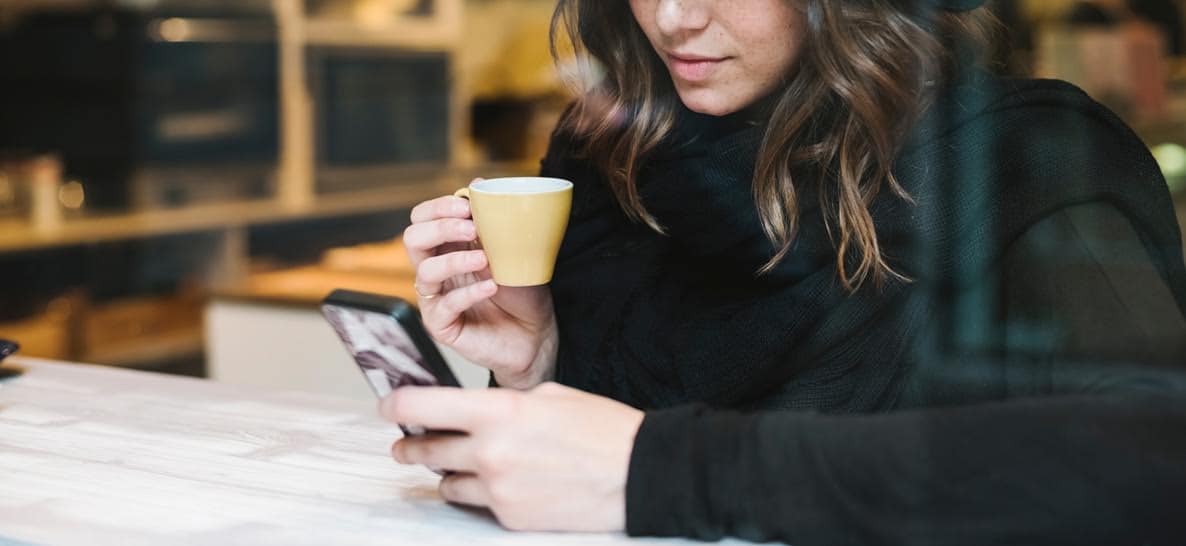 A few weeks ago, I made a huge mistake—a mistake I had only known to be a mistake from the articles I read on it this past year: I compared myself to another person. In this instance, the person was a master of her craft: writer Flannery O'Connor.
I was writing a story while simultaneously reading her short stories. Her prose was brilliant; mine was dreadful. She was a good writer; I was not so much.
Every one of the articles I read talked about comparison as if it were the worst thing you could ever do. Quotes were pulled from famous men and women alike. "Comparison kills." "To compare is to despair." "Comparison is the thief of joy." And, yes, comparing our lives to others has lots of negative aspects to it, and we certainly shouldn't always be measuring our accomplishments against everyone around us. But sometimes, it seems to me, comparing our lives to others—in balance, of course—can help us.
And I think comparison can help in at least these three ways:
Comparison Can Push Us to Excel
What if Lebron James never compared himself to Michael Jordan? What if Yo-Yo Ma never aspired to be like Bach? What if Salinger never strove to be put on the same shelf as Fitzgerald or Hemingway? We would be deprived of some of the greatest talents the world has ever seen.
Now, it's not helpful to compare ourselves to others in terms of popularity or fame. If I compare myself to Flannery O'Connor just because she was famous and I am not, that won't do anyone any good.
But if I compare myself to her in aiming to become a good a writer, like she was, then I may be able to excel in writing. The idea is not simply to copy the person we admire, but to draw out what it is we admire about them and seek to emulate that aspect. Maybe one day I'll write a sentence that captures grace like Flannery O'Connor's writing does, then a paragraph, maybe even a story.
Doing this isn't just to become great; it's to reflect the image of God in us. God is a great creator, and when we do or create things beautifully, we reflect what it means to be created in God's image. Doing something well will help us become, more fully, an image bearer of God.
Comparison Can Develop Stronger Community
If I never compared myself to anyone else, I could easily go down the path of self-sufficiency and complete dependence on myself. If I trusted completely in my own abilities and never compare my knowledge of, say, carpentry with that of a carpenter, I would build the worst house the world has ever seen. If I were comfortable in my own knowledge of math and never compared it to my friends who were engineers, I would never go to them when I had a problem. A healthy knowledge of our weaknesses can draw us closer to each other because we realize there are others who are sufficient in areas we aren't.
Now, the assumption is that the person comparing themselves to others has enough humility to go up and seek the other person's help, but it is essential for community to recognize our own shortcomings and rely on others to help us. Community is about more than just "doing life together." It's about living life together and relying on each other when we fall short. It's about helping those who may not be as gifted in certain areas as we are and seeking help from those who are more gifted than we are. It's about the body of Christ working together as one body.
Comparison Can Draw Us to Christ
Christ is the prime example, the perfect one. When we compare ourselves to Christ, we will quickly discover our own inadequacy. Yet in this inadequacy, we cling to Christ, because He is the only one who is adequate. There is nothing I can do that will measure up to what he has done, and in realizing this fact, I can begin to understand the Gospel. It's in comparing my life to Christ that I can see how utterly short I come and run to Christ.
If we don't see the gap between ourselves and Christ, we won't see our need for Him. We'll think we aren't all that bad. But when we see that Christ lived a perfect life and willingly gave Himself for us, we can draw closer to Him and rely more on what He has done for us. When we see that He has given us His record and covered our sins, we can start to understand His grace, His sacrifice, His love.
Jonathan Minnema
Jonathan Minnema (@jonminnema), when not lounging in a bookstore, is a grad student in theology and an editor for a small publishing house. Few people in this world are more excited about Harper Lee's new novel than he is.