Why We're Failing at Community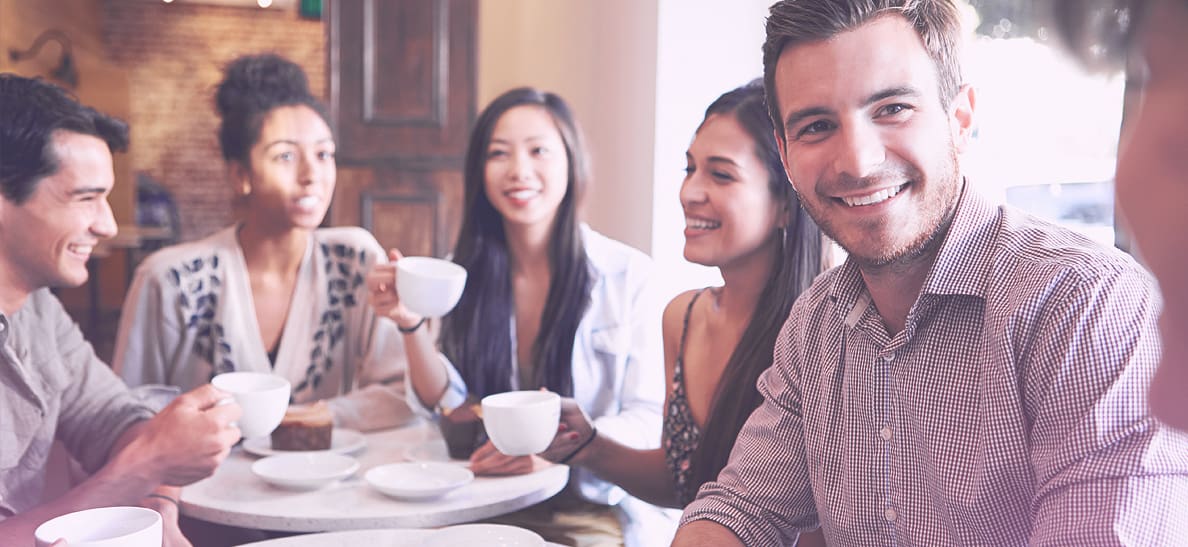 Recently, it seems as though no one in my group of friends—married almost 30-somethings with houses and babies and dogs and jobs—takes time to cultivate meaningful friendships and intentional community.
We've heard over and over that we were made for community and relationship. But if community is something we were created to thrive in, then why is it so hard to find?
Community wasn't always hard to build. In fact, throughout most of my growing-up years, it seemed as though community weaved into the fabric of my life.
I often find myself longing for college or my single years of living with roommates in Chicago, when friendships came more easily. On any given night, five friends may have knocked on my dorm door and asked if I was ready to head to the cafeteria for dinner, where we'd laugh and talk and eat ice cream for hours. Or my roommates and I would decide on a whim to walk to the new restaurant down the street, and then cap the night off with a few hours of Friends on DVD.
There was no lack of opportunity to do the regular things of life together. My friends were always there, I was less busy and had fewer commitments, and I didn't worry as much about budgets, so I was always more inclined to say yes to spur-of-the-moment invitations.
The truth is, community will never look like that again. As we continue growing up, many of us get married and move away from friends. We have kids who need naps and feedings. And we take on more at work. Of course, these things are not bad, but they certainly present obstacles to creating a thriving community. What we need to do is learn to adjust and develop new ideas of what community can and should be in our current stages of life.
Consider these strategies for building thriving friendships right where you are:
Redefine What Community Means to You Now and Who Your Core Friends are
In college, it was perfectly normal to have a regular circle of 20, 30 or 40 friends. It was easy to gather people together regularly when everyone lived within a few hundred feet of one another.
It's OK if in this stage of life, you have a circle of three to five close friends. This doesn't mean you don't spend time with people outside this circle, but these might be one-off coffee dates or random lunches; the difference is the regular amount of time you spend and how deep you get when you're together.
Do What You Would Normally Do, but Do It With Other People
Friends aren't knocking on your door asking you to play soccer at the rec field, but maybe your kids are playing soccer on the neighbor's front lawn. Instead of seeing this as a time to get stuff done, walk across the street and strike up a conversation.
If you have a full day of running errands, invite a friend to come along, because she could probably use a good Target run, too. Think about what you normally do in your day, and invite others into it.
See Also
Set Up Structures to See People Regularly
It's not feasible to do nightly dinners with five friends, but it is possible to have five close friends who meet for dinner once a month.
Join a weekly small group, set aside one morning every other week to grab coffee with your sister, have an annual tradition with your closest friends to celebrate Christmas a few days early. This way, if you score some extra time together between commitments, you can go even deeper, but if you don't, you're not losing ground. You'll always have your next date.
Stop Being Stingy with Your Time
This is the one I struggle with the most, especially as an introvert. I wonder sometimes, Am I the kind of friend who would drop everything to bring dinner to a struggling friend? Am the kind of neighbor who would throw open the door at an unexpected knock?
If it's not in my plan, I have a hard time giving people my time, but Jesus calls us to be just as generous with our time as we are with our money, resources and gifts. Forget your plans to cook dinner, and instead, order takeout for the unexpected guests. Skip your workout and take your kids to the park with your next-door neighbor.
Community may look different now than it has for most of your life to this point, but it doesn't mean having thriving relationships is an out-of-reach-goal or that you're failing at your Christian calling to be in community.
Let go of your plan and your preconceived notions, and look for opportunities to invite people into your life. Embrace the community that's already around you.
Brittany Bergman
Brittany writes about living simply, seeking adventure, choosing gratitude, and pursuing God. You can follow along on her blog, thenestednomad.com, or on Twitter @NestedNomad.