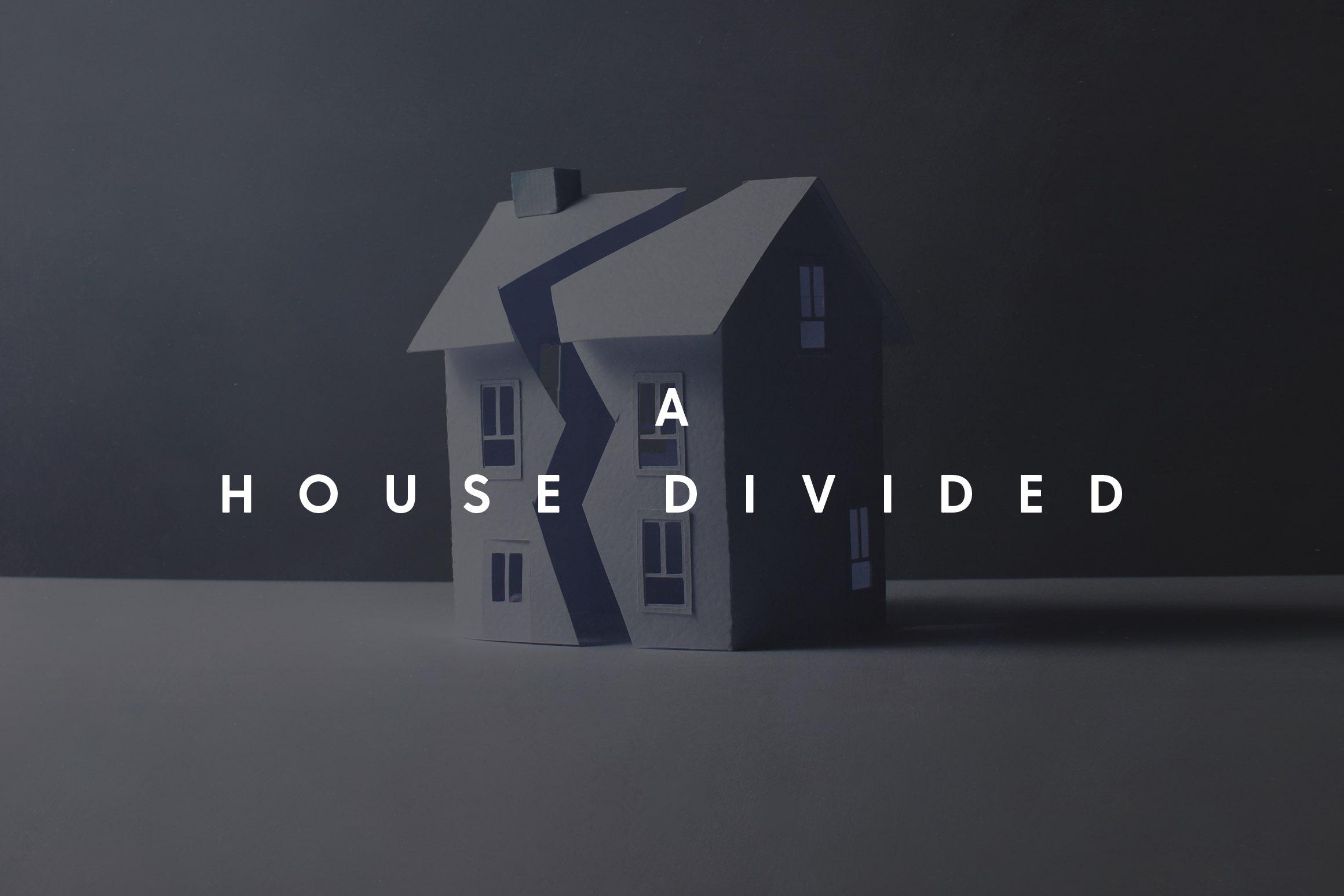 For almost all her life, things between Katie Loveland and her father, Hal, were good. He'd been a high school teacher and coach, and although Katie was in his class, it didn't create the tension some people have around their parents doing double duty as their teachers. "We actually had a great time," Loveland says. "I think both of us consider that time when I was in high school as a highlight. It was pretty great."
That close relationship continued after graduation. A little while after she and her husband had moved to their home in Helena, Montana, Hal joined them to be closer to his new grandchildren. And things remained strong, although the first seeds of a divide had been planted after Hal sent Katie to Summit Ministries—a Chuck Colson-led seminar designed to train students in apologetics with a decidedly conservative bent. Hal says he was "pretty excited about" sending Katie to the program but admits that "I don't think it turned out the best."
"Francis Schaeffer says one of the worst things we can do for our kids is ask them to be conservative," Hal says. "Christianity is revolutionary. I really believe that and I think that seminar caused both my children to really start questioning a lot."
Whether or not the Summit seminar was to blame, Katie currently runs a private sector consulting firm that works with a lot of politicians on both sides of the aisle and has two master's degrees: one in social work and one in public health. She says she's heavily involved in politics and while her current views aren't as conservative as the ones she was raised with, there wasn't any significant elevation of tension with her father.
Until the 2016 presidential election.
Katie says she'd experienced sexual harassment both at her workplace and her church, so the infamous Access Hollywood tape in which now-President Donald Trump boasts about sexually assaulting women triggered some particularly painful memories for her. But when she raised the issue to her father, he defended Trump's statements.
"I got so upset," Katie says. "It really upset me because it felt like my dad who I know or at least, I thought, supported me and loves me and wouldn't ever stand for this is now saying 'Well, I've been in locker rooms.'"
"It kind of devastated me," she says. "Of all the people, I thought my dad would understand."
THE RIFT
This rift between Katie and her father isn't unique. The two-party system in the United States has always been a source of tension, but the divide has widened in recent years as the political has become more personal. Old debates about topics like tax plans and foreign aid have been replaced by intensely personal arguments about the rights of immigrants, abortion, the ongoing realities of racism and, yes, the aftermath of #MeToo. And as these conversations get more personal, they get more heated—often leading to serious generational divides that leave both sides hurt, confused and strained.
Lynn Vavreck, a political science professor at the University of California-Los Angeles, conducted a study in 2016 to see just how sharply political tensions had risen. She polled Americans on whether or not they preferred their son or daughter marry someone who shared their political views. Sixty percent of Democrats said they would, as did 63% of Republicans.
When Gallup asked the same question in 1958, only 33% of Democrats and 25% of Republicans said they cared. Slowly but surely, the politicization of our culture is changing how we think about who we can have a relationship with and how willing we are to break outside of our ideological bubbles. Those bubbles have thicker walls now than they used to, and it's created gaps that can feel impossible to bridge— even with family members who once seemed close.
Dr. Alice Boyes is the author of The Healthy Mind Toolkit. She says the divide is significant because we overestimate how self-evident our own beliefs are.
"People tend to overestimate how many other people agree with them and share their outlook," she says. "If you're a libertarian, then you likely think more people are libertarians than is reality. This thinking bias can lead to you being more judgmental of people who have different views, and more surprised by this."
These are serious issues, and there's no shame in admitting that they're hard to work through. But "hard" doesn't mean "impossible," and there's good news on that front: Bridging the divide is often doable. You just have to formulate a plan and then put it into practice.
"Find common ground first," she says. "What values do you naturally share? Build a relationship first by talking about topics where you share values."
Boyes says where a lot of people go wrong in these conversations is starting with the disagreement. Next time, try starting with topics you can agree on. You can even do this alone as a personal exercise to help foster a spirit of empathy with people who vote differently than you do.
"Approach it with genuine curiosity and interest about what other people's perspectives are and why they think what they think," she says. "Can you agree with their concerns even if you don't agree with their conclusions?"
"What values do you naturally share? Build a relationship by talking about topics where you share values." –Alice Boyes
For example, everyone agrees there should be less poverty in the world. Nobody likes seeing people go hungry. There are lots of different ideas about how to solve those problems, but few would argue that the problems exist and any serious proposed solutions deserve consideration.
Don't get too granular here just yet. You're not trying to push for a specific policy proposal yet— you're building a foundation for a better conversation with a shared vocabulary.
In your conversation, make sure you're asking a lot of questions about their views. You're not trying to change your own mind here (although you should always be open to it). You're talking to a real person, and not just addressing a stereotype you've cobbled together in your own head. Too many of these conversations go awry because both sides are arguing past each other, addressing the strawman arguments from the talking heads they've seen on cable news and Twitter. Seek genuine understanding so you can have a substantive conversation about the disagreement instead of the talking points pre-written for you by the echo chamber.
And above all, establish your priorities. If you're having this conversation, it's safe to assume the relationship is important to you and you want to salvage it. "Making peace is like forgiveness in that you don't necessarily need the other person to be involved," Boyes said. "For instance, you might make peace with the fact your mother or father has different views than you do."
The political issues you're discussing are no doubt important, but are they more important than the connection you're trying to maintain? For some people, they might be.
For Hal, they weren't.
"Your relationship with your children and the people you love is more important than being right," he says.
See Also
Hal says he's felt judged by some of his peers over his children's leftward political drifting, but he's learned to accept it. "I care that they stay loving the Lord and they care about teaching their kids about Him and about being kind and loving and caring to the world around them and to each other. Those are my most important things."
So he decided to make amends. He called his daughter up and said, "Let's get lunch."
RELATIONSHIP FIRST
When Hal and Katie sat down to try and work through their differences, it wasn't easy.
"I got mad," Katie says. "I was yelling at the coffee shop."
Hal says his goal was to apologize and say he was open to listening better in the future. Katie says she wanted her father to understand that for her, Trump's remarks were more than just "offensive"—they were a real reminder that the trauma she and millions of other victims of sexual harassment have endured is still excused and waved away by society at large.
"What I value and appreciate is that he put our relationship first," says Katie. "That he was humble, came to me, heard me and even that he let me be mad because it's been an angry time. He took that and he heard it and I think that shows a lot of maturity."
"I offended her so I had to apologize for it and get our relationship right," Hal says. "That doesn't mean that we agree on some things. I definitely think that we don't. We don't talk about a lot of issues but I don't necessarily think it's that important to talk about those issues. I do think it's important to not offend my daughter, who I love."
Boyes agrees with Hal's assessment. While the point of tension can feel like a thorn that has to be pulled before the relationship can mend, not every political or social tension is going to be resolved. Sometimes you just disagree about an issue.
"Gratitude is a good antidote to lack of acceptance," says Boyes. "For example, if you're finding yourself being judgmental about your parents, you might think about all the times they've wiped your tears, driven you to soccer, baked you a birthday cake and prioritized you ahead of themselves."
In other words, it all comes down to where your focus is.
One caveat here is that some disagreements do have a moral component. "I think it's important to speak up if someone makes a comment that's racist or sexist or otherwise discriminatory," says Boyes. "But you can do it in a way that judges the comment and not the person. Likewise, if you're able to get healthcare for a pre-existing condition due to Obamacare when you weren't previously, it might be very important to you to share that story and experience."
But the bitter pill is that disagreements are very rarely worked through by one person being debated into realizing the other person is right. Time spent donating to or volunteering for organizations working on those causes is a better investment than debating with family members.
If you want to preserve the relationship, you have to prioritize it. That might mean initiating some tough conversations or tabling some important ones, but for many people, such sacrifices will be worth it for a working, functional connection with people they care about.
And that, Boyes says, is the big misconception about bridging these rifts: the notion that "there's one right way to handle it. Relationships are complicated and people make them work the best they can."
Tyler Huckabee
Tyler Huckabee is RELEVANT's senior editor. He lives in Nashville with his wife, dog and Twitter account.