There's an old saying by some famous saint or something that says, "Preach the Gospel at all times; when necessary, use words."
But, who needs "words" when you can turn your forearm or lower back into a canvas to express your faith through freehand, quickly rendered, inexpensive "art"?
We've tracked down some tattoos that aren't ashamed of the truth. May they inspire you to live out your faith, and maybe to head down to the tattoo parlor.
Enjoy.
Why the Long Face?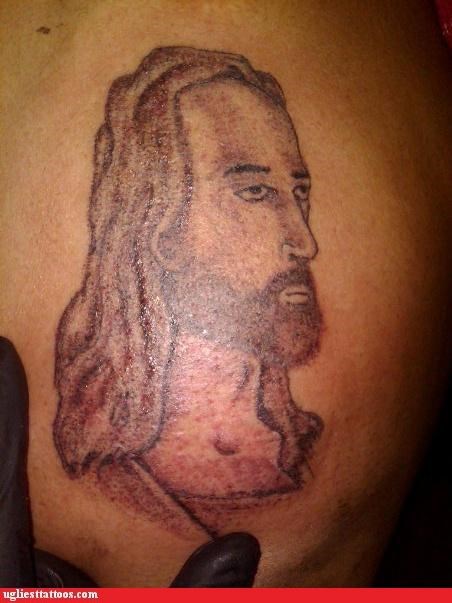 Honor Thy Father and Thy Mather
Lord Knows
Understated
I Got Your Back
CPA Aslan
Flying Space Aslan
Fire Aslan
View this post on Instagram
Slappin' Da Bass Jesus
Priorities
View this post on Instagram
Redemption
Truth
Poor Taste
Jesse Carey
Jesse Carey is a mainstay on the weekly RELEVANT Podcast and member of RELEVANT's executive board. He lives in Virginia Beach with his wife and two kids.