There's an old saying by some famous saint or something that says, "Preach the Gospel at all times; when necessary, use words."
But, who needs "words" when you can turn your forearm or lower back into a canvas to express your faith through freehand, quickly rendered, inexpensive "art"?
We've tracked down a handful of amazing(ly terrible) "Christian" tattoos that prove just how effective of a tool that ink can be for modern evangelism.
Enjoy.
Why the Long Face?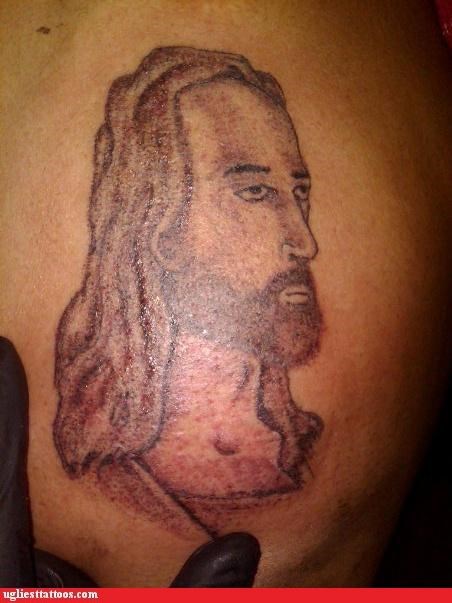 Honor Thy Father and Thy Mather
Lord Knows
Understated
I Got Your Back
CPA Aslan
Flying Space Aslan
Fire Aslan
Slappin' Da Bass Jesus
Priorities
Redemption
Truth
Poor Taste