Our best content, ad-free and released early —
plus these subscriber exclusives:
YOU'LL GET
Unlimited articles and ad-free reading at relevantmagazine.com

(No external ads, and minimal RELEVANT announcements.)

our enhanced digital magazine, ad-free and formatted for tablet, mobile and desktop

Our enhanced digital magazine formatted for tablet/mobile, ad-free and released early

ExclusivE Podcasts

A special edition of the RELEVANT Podcast — ad-free and released two days before the ad-supported episode.

RELEVANT+ Conversations, featuring uncut full interviews with the A-list guests you see in the magazine. New episodes weekly.

Exclusive access to full RELEVANT Podcast archives. We've been podcasting since 2005 — there's a lot of laughs to catch up on!

Exclusive access to our magazine archives. You can upgrade at any time, but there's no time like the present!
monthly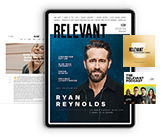 $3.99
lowest initial cost,
billed monthly
SUBSCRIBE
MOST POPULAR
annual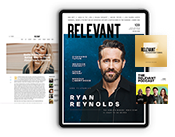 $29.99
save 37%,
billed annually
SUBSCRIBE
PRINT + DIGITAL
premium annual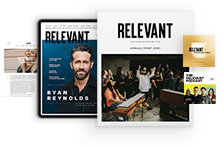 $59.99
save 40% on our
annual print EDITION
SUBSCRIBE
Gift a Subscription
why not share the love?
GIVE now
If you were an active RELEVANT subscriber when the print magazine went on hiatus in 2020, we have a free 6-month RELEVANT+ subscription for you!
CONTACT US
Scroll To Top