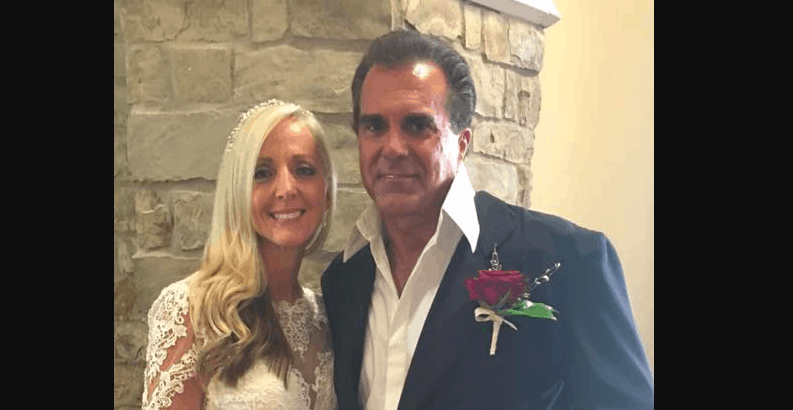 If you grew up in a CCM-loving household in the '90s, then Carman needs no introduction. If you don't know who he is then, well, it's a little hard to explain. It's sort of like love, which is what has visited the single-named singer who is himself single no longer, having announced on Facebook that he married Dana Licciardello (Fun fact: Carman has a last name, and it's Licciardello.) last weekend.
"It's a long day and a real miracle story that I'll share all the details in the days and weeks to come," Carman said on Facebook. "God has restored me in 100 ways and it's only just beginning. I'll tell you more later but for tonight I'm asking you to rejoice with this miracle God has done."
Carman's been through a lot the past few years, surviving a cancer scare in 2013. In his heyday, he was known for a half-rapping/half-preaching music style and gobsmackingly elaborate music videos that usually featured Carman single-handedly taking down one of Satan's evil schemes in songs like "Mission 3:16" and the infamous "Satan, Bite the Dust." But now, he's embarked on the greatest mission of all, and we at RELEVANT wish the happy couple all the best in the New Year.