If you are a member of the Christian faith, there's a high likelihood you have either owned, been given or, at the very least, encountered numerous Christian T-shirts throughout your life.
Obviously, there's nothing wrong with being proud to share your faith, but turning Jesus into a fashion statement—one that typically involves incorporating His holy and matchless name into the logo of a soda company—was frequently met with mixed results.
Christian T-shirts are an inescapable part of modern church culture, and have given us such life-altering puns as JesUSAves and Who's Your Daddy. We've decided to take on the super important task of ranking them. Definitively.
1. Abreadcrumb & Fish
Word-play on a "secular" brand? Check. A loosely applicable Bible verse? Check. Parody logo and design? Check. Abreadcrumb & Fish truly set the standard for '90s Christian T-shirts.
2. Lord's Gym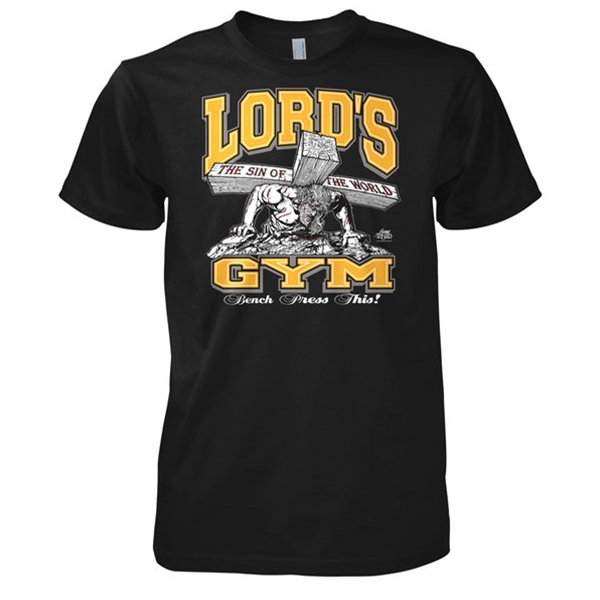 Sure, it was a little graphic. But nothing better displays the message of the gospel on a T-Shirt like Jesus literally bench pressing "The sin of the world," right? All the tough dudes at churches in the '80s had this one in the closet.
3. Body Piercing Saved My Life

Anyone who owned an MXPX CD, likely also owned this gem at some point in his or her teen years.
4. Jesus Is My Homeboy
Classic Ashton Kutcher-era Jesus swag.
5. Cola Christian

This trademark dodger usually came with some slogan variation of "The Real Thing," "Never Thirst Again" or "Eternally Refreshing" that inevitably led legions to rethink their wayward ways, and return to the faith.
6. Lifeguard

It should be noted, that if you are actually drowning, waving down the person wearing this shirt may not actually be helpful, because they aren't that kind of a lifeguard. However, they can probably pray that help arrives soon.
7. Reeses Jesus

Sweet savior, get it? And a chocolate crown, get it???
8. Hardcore Christian Bale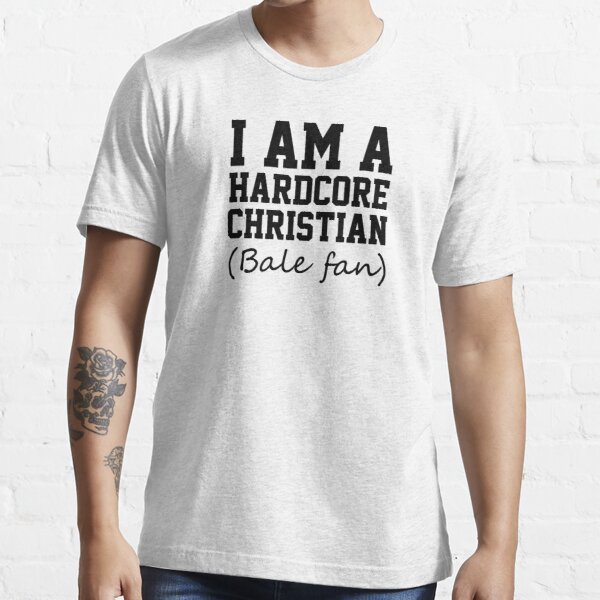 The old bait and switch.
9. Deal or No Deal

This shirt reached a lot of lost souls in the brief window of time that Deal or No Deal was a popular TV show.
10. Holy Spirit Depot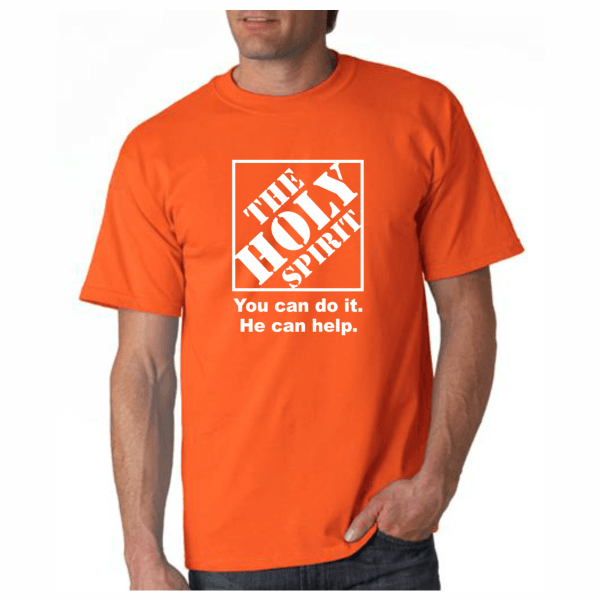 Employees of the actual Home Depot love it when you wear this to their store and try to assist customers with their spiritual needs while helping them locate that difficult-to-find lighting fixture.
11. Youth Group Shirt with Fire Symbol
Anyone who has ever been a member of a high school youth group likely owned at least one T-shirt that contained some manner of flame logo along with the fire-centric name of their weekly gathering (including, but not limited to "Inferno, Enfuego, Fuel, Ignite, Blaze, Ablaze, Catch Fire, Flame, Firehouse, Consumed or Torch).
12. Air Jesus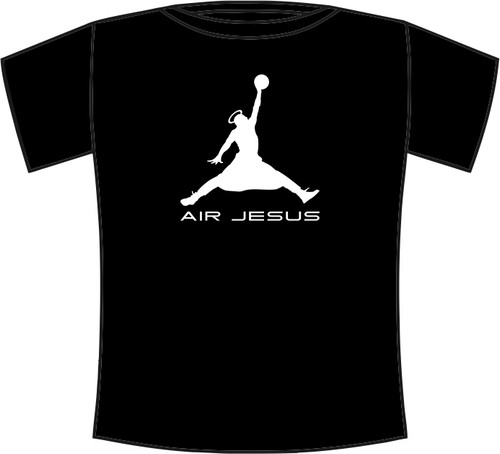 His heirness.
13. Burn, Satanists
Sorry for the strong language Satan fans, but it's true.
14. Punk'd

This is simply theology 101.
15.Swag
So that's what swag stands for!