The Definitive Ranking of Dope Televangelist Suits
Sure, televangelists are mainly known for their ever-present TV services and occasional controversies, but there's one area where these preachers never seem to get the appreciation they deserve: Their groundbreaking fashion.
Televangelists not only innovate when it comes to suits: They completely disregard all the rules of style, common sense and what normal people would even consider possible of fabric. If they're not wearing what appears to be suits from a distant, much more flamboyant future, they are making bold, southwest-inspired choices of boots, jackets and headwear.
We've ranked 11 of our favorite looks, finally giving props to the illest threads on super late-night TV.
1. The Morpheus (Benny Hinn)

Swag Rating: $$$$$
Just look at this piece of tailored art. Sure, this three-quarter length white jacket features a sleek collarless cut and boss-status gold buttons. But how many suits have a custom stitched personal logo right on the chest? (Image)
2. The Vestacket (Bishop Eddie Long)

Swag Rating: $$$$$
It takes some serious swag to pull off a sleeveless jacket overtop a skin tight T-shirt while flossing this level of ice. To be fair to the bishop though, if you've got guns so big that suit coats can literally no longer contain them, what other options do you have?
BONUS List Within a List:
Bishop Long's most audacious vestackets.




Image, Image,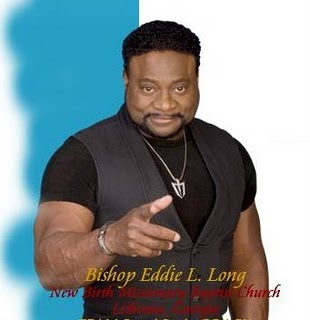 3. The Rhinestone Cowboy (Paul Crouch)

Swag Rating: $$$$
This suit is part Vegas, part megachurch pastor, ALL BOSS. The late Paul Crouch not only knew how to pull off a white suit (a feat that few have ever been able to attempt respectably), as the images below show, his closet also ran deep with some of the most elaborate dress shirts mankind has ever known. The man was a pioneer of televangelism and fashion. (Image, Image,
BONUS List Within a List:
Paul Crouch's most mind-boggling dress shirts






4. The Pant Suit (Joyce Meyer)

Swag Rating: $$$$
This thing is glamour and power rolled into one magnificent piece of clothing. Toss in an oversized necklace and a few turquoise stones, and you've got a masterpiece. (Image)
5: The Frames (Deitrick Haddon)

Swag Rating: $$$$
You know you're rocking dope specs when your suit is an accessory to the glasses. (Image)
6. The Red Velvet Cake (Jay Haizlip)

Swag Rating: $$$
Preachers of LA star and former pro-skater Jay Haizlip typically keeps the threads pretty conservative, but this
Chris Carrabba-meets- David Copperfield burgundy number shows that he cleans up real nice. (Image)
See Also
7. The Lounge Singer (Leroy Jenkins)

Swag Rating: $$$
FACT: Leroy Jenkins owns suits Wayne Newton would be jealous of. (Image)
8. The Precious Metals (T.B. Joshua)

Swag Rating: $$$
Nigerian preacher T.B. Joshua wears shirts laced with the colors of so many exotic types of precious metals and rare jewels, it's honestly hard to believe some of them are even possible.
9. The Law Firm (Robert Tilton)

Swag Rating: $$
When you want a suit that carries with it the gravitas of a courtroom attorney, as well as the sleek style of a late-70s gameshow host, look no further than this tan-and-black number. (Image: YouTube)
10. The Hat (Pope Benedict)

Swag Rating: $$
OK, so the pope isn't really a televangelist, but, he does regularly appear on TV and is involved in evangelism, so technically, he qualifies. Plus, his outfit consists of a cape, a scepter and a legendarily boss hat, so there's no way he can be left off. Plus, the key to any great suit is that it is timeless. Considering these threads date back hundreds of years, it's safe to say that the look has stood the test of time. (Image)
11. The Bow Tie (T.D. Jakes)

Swag Rating: -$
Not recommended.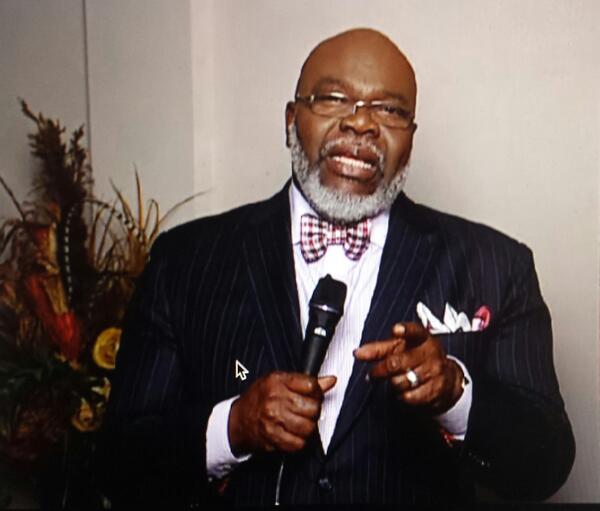 Jesse Carey
Jesse Carey is a mainstay on the weekly RELEVANT Podcast and member of RELEVANT's executive board. He lives in Virginia Beach with his wife and two kids.