Facebook Will Continue to Allow Politicians to Lie in Their Ads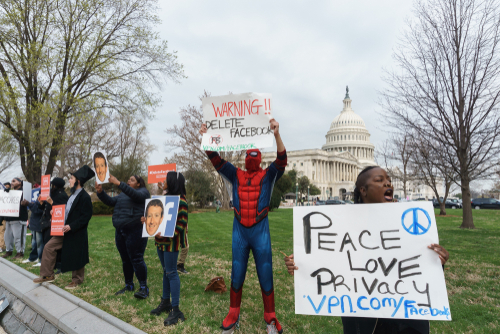 Despite mounting pressure, Facebook has announced that it will not change its ad policies moving into the 2020 election season. That means that politicians will still be allowed to lie in political ads, which is likely to add extra heat to criticism that the platform has a responsibility to police its content more strictly. [h/t New York Times]
The company is also not tweaking its ability to let politicians "microtarget" their ads — allowing politicians to hone their messaging in ways that critics say allow them to be extra manipulative and, shall we say, "flexible" with the truth.
The 2016 election revealed how vast Facebook's role played in politics, with the spread of misleading memes, fake news and dubious political ads that allowed polarized communities to create tiny ecosystems of their own reality, however divorced from the real thing. Since then, Facebook has been caught in the middle of competing criticisms, from liberals who say Facebook has been lax in policing offensive and harmful content from hate groups to conservatives who've accused Facebook of unfairly limiting their reach.
Facebook has apparently determined that neither criticism has merit or, at least, doesn't warrant any action on their part.
It's a sharp contrast from other social media platforms — most notably Twitter, which announced last year that it would no longer allow any political advertising. Google still allows political advertising for now but created some new restrictions in the wake of the 2016 elections.
But Facebook will maintain a hands-off approach. This has already caused some drama for this election, after the Trump campaign released an add on the site that made untrue claims about former Vice President Joe Biden and his son Hunter. Facebook refused the Biden campaign's request to remove those ads.
"Our approach is grounded in Facebook's fundamental belief in free expression, respect for the democratic process and the belief that, in mature democracies with a free press, political speech is already arguably the most scrutinized speech there is," Facebook's head of global elections policy Katie Harbath, told the Biden campaign at the time.