Jennifer Knapp Comes Clean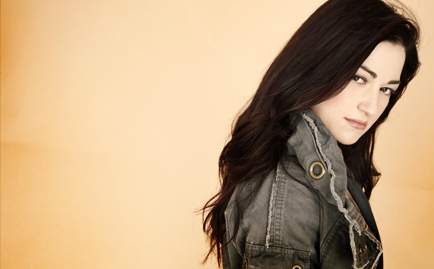 Editor's note: If you've seen the May/June issue of RELEVANT (on newsstands May 1), you've seen a story on Jennifer Knapp. We interviewed Knapp and wrote that story before she began talking about her same-sex relationship. While we gave her the chance to address the rumors in our original interview, she declined and gave us a still-compelling story about returning to music and finding redemption from an industry that had burned her out. But we didn't want to neglect this huge part of the story, so this week we had a follow-up interview with Knapp. What follows are selections of that conversation.
Have your fears about coming out been realized in the last few weeks?
I'm not entirely surprised. I tend to live as a pessimist. And I think I thought very long and hard about how I would contend the details of my private life, knowing they were in question, and with great respect to the community I've long existed in as a musician. So I'm not surprised. In a lot of ways I feel like I could have scripted what's occurring, but at the same time I've been overwhelmingly surprised at the welcoming of a dialogue between a lot of people who've been having to search their hearts as to whether or not they have to exchange one viewpoint for another.
What kind of response would you hope the Christian community would have toward the gay community?
I think, especially with the types of letters and conversations and the people I meet daily on the street, I think the biggest point is we have to come to a point where we recognize the full spectrum of diversity in our congregations, the people who are sitting in the pews and the real honest-to-goodness needs, if we as believers persist in claiming humanity can find a place and a sanctuary and a peace and wellness and wholeness within the Christian faith. For me personally, when I go to those sources and I look to my leadership, I'm not looking necessarily for justification. I think it's the wrong approach. I'm just looking for the dialogue and the understanding and the patience and for the permission to proceed in a life that is inquiring of faith and persisting in trying to strengthen that faith, rather than to limit that through the realms of legalism or understanding before we can even begin in our youthfulness to understand what that means.
In the past, did you ever personally feel that homosexuality was a sin?
It's always sat a little bit uneasy with me, for one reason or another. I've experienced a fair cross section of people in my life that has made me less concerned with what particular point I might label or call a "sin." It's a difficult thing, because I understand the compulsion of Christianity to give credence to the word "sin." However, I think it becomes really difficult. The word in particular has been wielded around—it's become such a hot button and we forget the forest for the trees and neglect what we're actually really talking about. And the fact that there's a fullness of who we're designed to be that we're missing out on. And we're even missing out I think sometimes when we start to label which is sin. I always tend to be a bit loose. I don't mean loose in that I don't respect what the Bible as sacred text is trying to help and lead and show and make me aware of. I take a great deal of respect for it.
A couple of times you've mentioned that you're "not capable of getting into the theological argument regarding homosexuality" and you said there is a "spirit that overrides that for you." Is there a reason why digging into the theology of the issue of homosexuality in the Bible doesn't seem to be valuable to you?
That's an unfortunate take on my own language that I've used. I think the theological approach is important. I think there are great many learned people, and I think it's important we continue to understand the source of our sacred text because English obviously isn't the original language, and I think it's very important we persist in the due diligence of our faith. At no point do I ever mean to question the sacred text. It is a sacred text of Christianity that I fully and utterly respect. I am not a theologian. I am a humble member of the faith and I am acutely aware there are both sides who use the sacred text to justify what we do and how we do it. Throughout the centuries we've used the Scripture to do that. One man stands on one side of the battlefield and says, "God is with me," and the other guy raises his sword against the other guy and says the same thing. It's utterly confusing. I think it's a skill that should require the respect of somebody who is purposing to do that. And that's where I kind of step aside a little bit and say: "Listen, I am a congregant. I am a member of this community. I am a member of my church, like so many others, waiting for an intelligent dialogues that's not necessarily trying to script a new path, but to open up the doors of understanding, of how we can proceed best with love, proceed best with faith, with open heart." I'm not at all interested in personally being the one who is advocating.
How would you describe the evolution of your relationship with Jesus in the last 10 years as you've embraced your sexual identity?
The matter of talking about homosexuality and faith really needs to begin in people getting the opportunity to go to their community and find comfort among the people they know and trust. My personal journey is my personal journey, and I'm happy to expose the fact that that is the case. I'm happy to persist on talking about my faith, but I don't necessarily want to always talk about my faith in view of my sexuality. My sexuality is but just one part of who I am. I'm also a woman, I'm also an American, I'm a Kansan, I'm a world traveler, I'm many, many things. And the experience I have in the smallest grasp of Christ's grace and sacrifice is a mystery I spend many days and will spend many days in the future trying to even begin to comprehend the fullness of my appreciation of it, my need to live up to its standard and reciprocate the gift. So it's really difficult for me to persist in just one avenue of language when, to me, the faith journey is hopefully encompassing us in our full measure.
I think the overriding thing is we understand people of faith are on a journey and on a walk, and that no matter, whether it's our sexuality—gay, straight, premarital, adulterous, whatever form—that we come in contact as human beings with our sexuality and actually funnel that through our faith, through greed, through modern times, how we build our families, what we do in the workplace, who we want to be as a friend, what have you. It's constantly the pursuit of my own to consistently be honest about where I'm at, and to have a humble place I can totally persist in. If my avenue of my faith is what I'm going to pursue, to pursue that honestly and openly and to have a dialogue with those who are willing to not thwart the journey and the progression of my faith, but rather to be adventurers in it with me. It's a very difficult thing. But I understand that in that process, sometimes things can get very ugly and very [misunderstood], and you need a safe environment for that. You need a group of people around you that understand intimately your journey and are trustworthy to be there for you, even if you are stumbling, even if you are failing miserably; to be those people who know love and compassion. At this young point in my journey of Christian faith, I'm still a baby in my faith, and I'm still learning the process, and I'm still seeking to understand the full concept of what it means to be a follower of Christ, what it means to be a person who learns through this mysterious sacred text of the Holy Bible. It's confounding. It's mysterious. And the moment we are the stumbling block on the road, it's a woeful position to be in. I think we've all been in it at one time or another, thwarting other people's paths, as well as our own. And for me, the overriding spirit of who we are as believers is to continue to understand we are on a road, a journey toward that ultimate holiness. It confounds me.