Lecrae Goes Deep on Drug Culture, Wealth and Collaborating With Waka Flocka Flame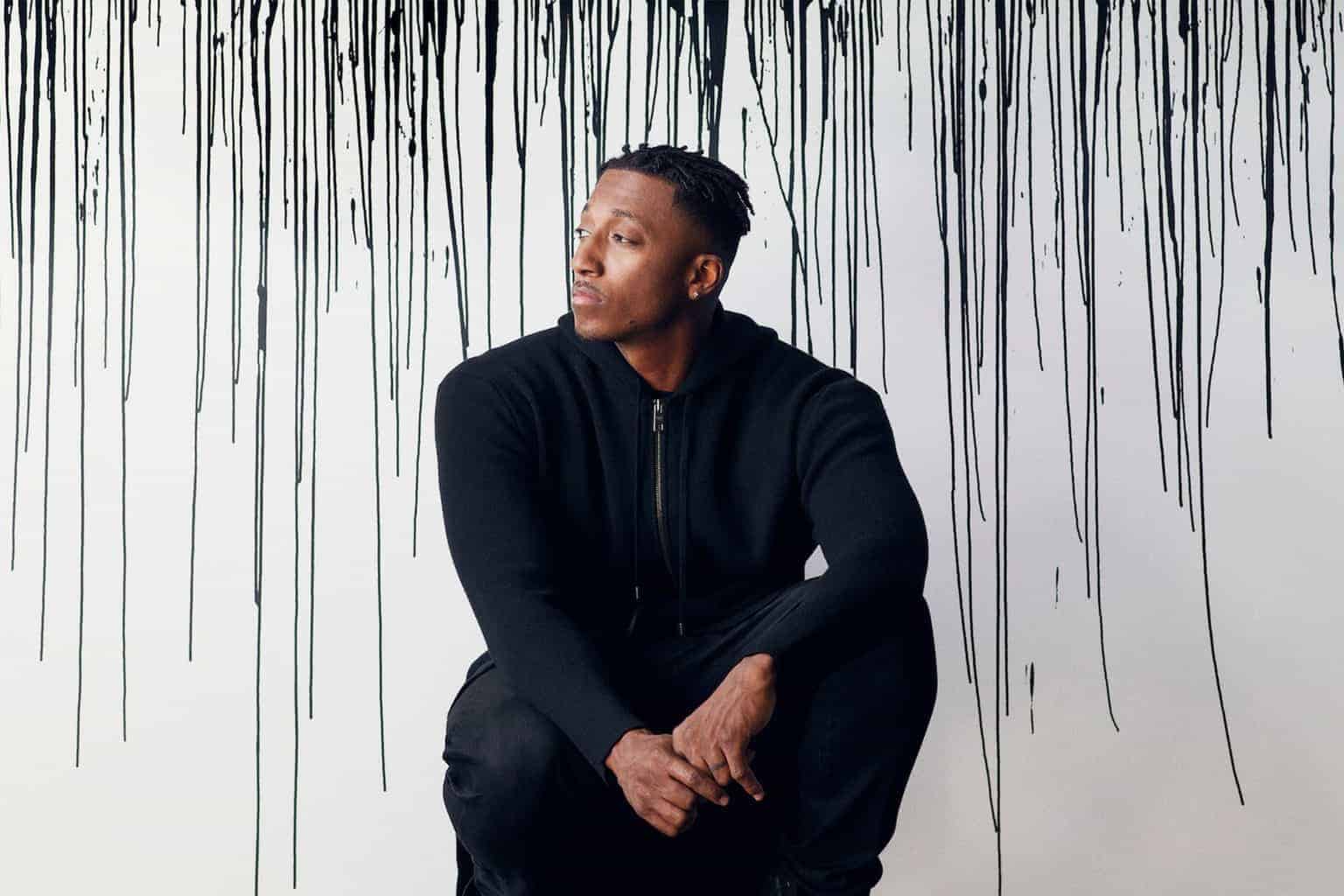 Since coming on the scene in 2004, Lecrae has occupied two distinct worlds: the spiritual and the secular. His music is inspired by real-life instances amid real-world issues, but it documents his personal faith journey as well. Lecrae has always pegged himself as a rapper who follows Jesus, not a Christian rapper.
The 38-year-old rapper is not afraid of collaboration, and his discography proves it. Ty Dolla $ign and NF are just two of Lecrae's previous collaborators. His latest album, Let the Trap Say Amen, features producer Zaytoven, who has produced music for Gucci Mane, Migos and Future. After years of rolling in the same circles, the two decided to join forces and create something honest, fun and vulnerable.
RELEVANT caught up with Lecrae to talk wealth, the drug culture in America and an unexpected collaboration with Waka Flocka Flame.
RELEVANT: Tell me how you first hooked up with Zaytoven.
Lecrae: We were just a mutual connection. I love his energy and his perspective. I was thinking, what would stretch me and what would be fun? I didn't have to think about it very hard. I wanted to get in the studio and make great music, and it was Zay. So I hit him up and said, "Yo, what if we did a collab project?" And he said, "Bro, you don't know how long I've been wanting to do something like that, let alone something like that with you." And it's just a big mutual respect.
How does the songwriting process work in a collaborative project like this?
We did everything from scratch. We have a real, similar chemistry. We work fast and we don't overthink everything. And it came so quickly that we could have literally made 100 songs. We finished it in like a month. And every time he would play more music, I'd want to write more songs to it. It got to a point where we were like, all right, we gotta stop.
It's interesting to hear that it started from scratch because it seems like there are different themes that run through the album. Did you have any of those in mind or was it just what came out in the moment?
We had some preliminary conversations about how we wanted to give the other side of the story and talk about stuff that was meaningful for an audience that gravitates to Zay's music and the people that Zay produces for. So it was talking about stuff that we all could relate to. It is my side of the story. A lot of it is Zay's side of the story too, but I'm rapping it.
Can you talk about the inspiration for the first single, "Get Back Right?"
"Get Back Right" was kind of me just narrating what I'm experiencing. And I was also toying with some of the same narratives, the same things that a lot of other artists who'd get on a Zay track would talk about. But then saying, though I've experienced these same things: the parties, the models, bottles flowing everywhere … That did not stop the pain, the hurt or the questioning of who I am and what I'm doing here. It doesn't sound super deep when you listen to it, you just have to pay attention to catch those gems.
It definitely seems very personal and transparent to address those trappings and temptations. Obviously you're a person of faith. How do you deal with those trappings for someone in your position?
For me, it's always been keeping good friends around me who aren't afraid to tell me the truth. And then, never drink the Kool Aid. Never believe the hype. A lot of times we believe what the media says about us or what our awards or accolades say about us instead of what God says about us. I always wanna have that perspective. Who does God say I am? And let that be the source of my significance. Because as soon as I stop making great music or don't win awards or go broke, it's like all of a sudden I'm worthless. If my significance comes from God, then I know I'm always secure.
Your other single "Plugged In" deals with the idea of money and the false security it can bring. Can you tell me how that song came about?
"Plugged In" is me trying to get some game back. I've been doing this a long time, and I think a lot of the conservative Christian narratives don't apply to a lot of my family and friends who are in tough environments and tough surroundings. A lot of times when we talk about humility and "don't waste your life, don't waste your retirement," it's like, man, these people would love to have the opportunity to even consider retirement. So I'm trying to empower them to imagine being financial stewards, so they gotta get money to learn how to steward it. So for me, it's saying, listen man, before you buy that necklace … consider what else you could do with that money, know what I'm saying? Consider property, investments or something that could create a legacy for your kids so they won't be in the same situation that you're in, trying to live from check to check.
Having money can be a double-edged sword sometimes. And you've had a ton of success. Do you remember that specific moment where you really thought, man, I have to make the right decisions here?
When you come up not having [much], you're fearful every day that you're gonna return to that. It's like, I didn't grow up in a position that my own kids are gonna grow up in. For me, it was this fear of making sure I break the cycle of living check to check, or I want my kids to have the best opportunities they possibly can. I don't know if there was a moment, I just know this was the moment I felt like I had to say something to other people about it and get some stewardship lessons on that particular thing.
One of the heavier songs on the album, "2 Sides of the Game," features a great collaboration with Waka Flocka Flame. But it deals with drug culture. Why was this a topic you wanted to tackle?
Because people don't. America has this fascination with glorifying the villain and not talking about the trials and tribulations. We tell the story of the successful villain a lot of times, but we don't tell the story of the people who don't come out so successful, and we don't tell the story of all the bystanders of that choice. I've seen it happen. My own parents got involved in the drug game. It wreaked havoc on my life.
When you hear these songs, a lot of times you're hearing the glorification of it because that's all they had and they're glad they made it, or because they know that's what sells. But truthfully, XXX is gone, and that's sad. We don't talk about that. The man got robbed. Kodak Black is in prison, and that's sad. We think those are just movie scenes. But these are people sitting in prison cells staring at the wall going crazy, and they have kids who never get to see them again, and that stuff is terrible. And so it's just kind of like, let's talk about it sober.
When you approached Waka Flocka Flame and told him that this was the direction you wanted to take this song, did you find him pretty receptive?
Truthfully, the song came out because Waka came to the studio to hang out with a friend I was recording with. Me and Waka ended up talking for seven hours straight. We talked faith, we talked life, we talked systems, we talked health. And by the end of the conversation, he said, "I wanna get on a song. Pull something up." He just did that on his own free will. That's the fruit of just us talking through all these particular things, and this is something we could land on. Waka is really intelligent. A lot of people don't know that because he just gets people hyped up, but he's a dynamic individual and once you get to know him, you get to see a lot of that.
Do you ever get hesitant about opening up and being that vulnerable in your music? Or is that something you even have to consider?
I try to just be transparent from the jump. A lot of times I'll just go all out and say everything and then I let some people see it, and then they're like man, you might not wanna mention that. So it's better to go backwards and edit than to edit while I'm in a creative process. So I just go for it.
Jesse Carey
Jesse Carey is a mainstay on the weekly RELEVANT Podcast and member of RELEVANT's executive board. He lives in Virginia Beach with his wife and two kids.