Review: 'Mary Magdalene' Is a Faith Movie that Will Actually Challenge You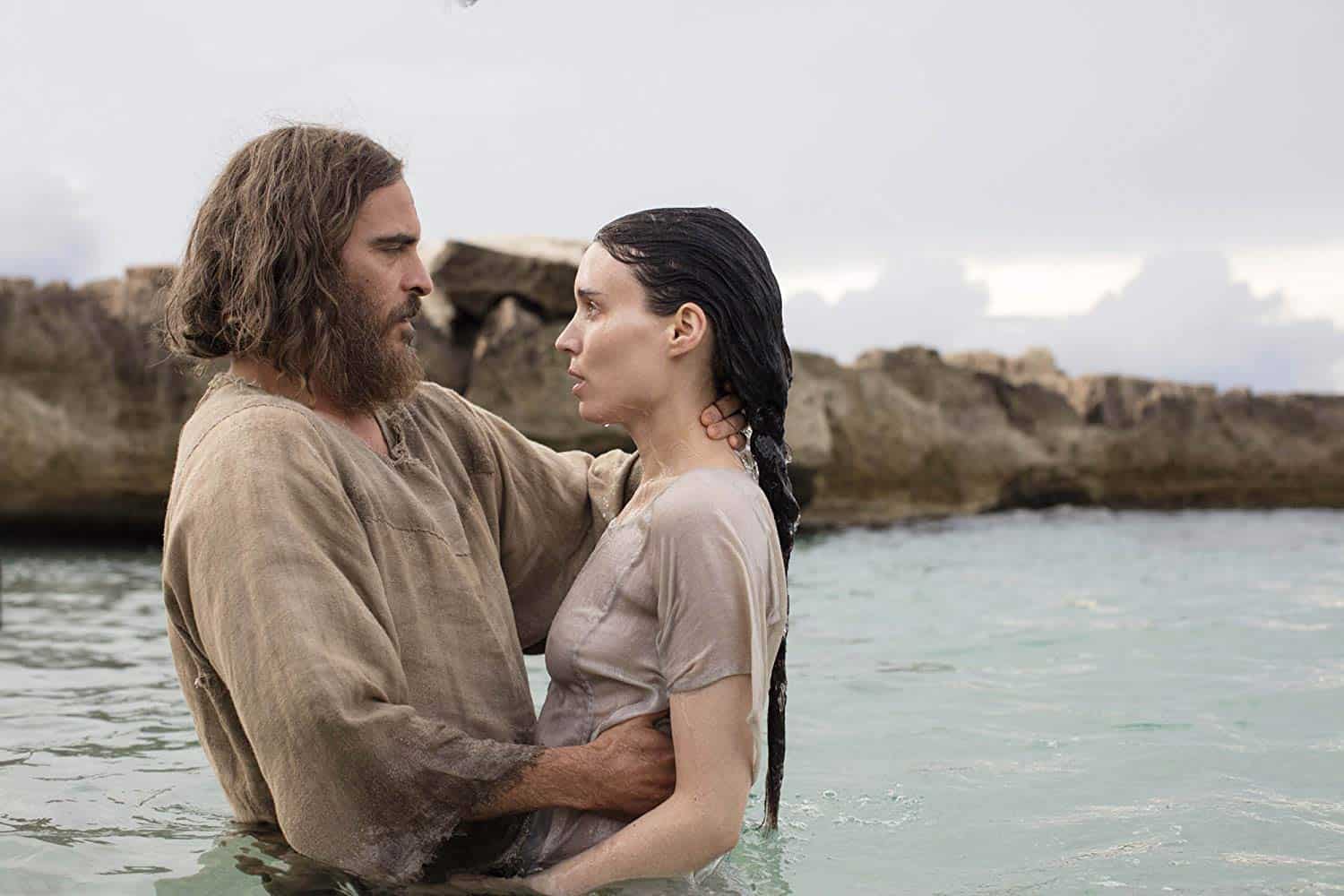 The first thing about Mary Magdalene that sticks to you is its music. This movie doesn't even sound like other faith-related stories. Instead of the swollen, saccharine, birdsong-esque instrumentals of traditional gospel pictures, Magdalene's score is biting and fluid, even harsh. This last score from the late acclaimed composer Jóhann Jóhannsson is like ice water, but it reflects the shock of the movie it tracks. This isn't a comfortable movie, and your tolerance for that discomfort will determine its impression on you.
Mary Magdalene is perhaps the first gospel movie told from a female perspective. It follows Magdalene from her decision to leave her hometown to her encounter with the resurrected Christ. Along the way, the movie captures numerous touchpoints of Jesus' life, such as when he drove the money-changers from the temple and the Last Supper.
Most gospel movies up to this point have centered on men, whether they be about Paul the Apostle or Jesus Himself or even a young version of the Messiah. Mary Magdalene's point of view, then, is already a departure from the norm, but the movie's treatment of that perspective goes beyond a character choice. When Mary enters the disciples' camp, she sticks out as the only woman. When she engages with Jesus on a more personal level than the other disciples, she stands out. When she manifests her vision for the kingdom of God, largely through service to the poor, she stands out opposite the other disciples' hope for a crusade. Mary's perspective is more than just window dressing; it's messaging. The thesis: This woman was a renegade.
Rooney Mara, of Girl With the Dragon Tattoo and Carol acclaim, plays Magdalene. Her performance is a bit blank, which has some dramatic drawbacks, but it does make her a suitable vessel in scenes with Jesus. Their relationship here is student and teacher. It's a welcome illustration considering Magdalene's reputation in the modern church is pockmarked by accusations of prostitution, sexual sin and rumors of being Christ's secret wife, none of which have basis in Scripture. Overtly, Magdalene the movie is out to dispute those.
In this movie, Mary Magdalene is a faithful, perceptive, sacrificial follower of Christ, no more and no less. It shouldn't be controversial, but nonetheless, it might be to some.
Beyond the characterization of Mary, Magdalene does have some more frictional presentations of the gospel story, not the least of which is Joaquin Phoenix's performance as Jesus. This is not a soft, approachable version of Christ. Phoenix glowers more than he smiles, and every conversation between himself and another character shows him mournful and reflective. It's as if in the back of this Jesus' mind, He's always thinking about Gethsemane and Golgotha. He's not a warm figure. Even His miracles look painful.
Across the board, this movie makes the gospel story, and the gospel period, look harsh and austere. Magdalene eschewed sound stages to film in locations meant to evoke the period, so Jesus and the disciples are seen more often roughing it amid rocky hills than lounging in ancient Middle Eastern cityscapes. The skies are gray. Everyone's dirty. Jóhannsson's score vibrates and strains all the while.
The effect is grounding and tactile. This is the first Bible movie since Passion of the Christ you feel you can walk into, and that makes everyone from Mary to Jesus to the disciples feel real in a sense that isn't just jarring, but intrinsic to the movie's mission. Mary Magdalene isn't meant to show the life of Jesus through a woman's eyes; it's meant to show how this particular woman saw the kingdom through Jesus' life, and saw the kingdom with more clarity than many, many others. Seeing Mary Magdalene presented with this much groundedness and humanity makes her interactions with Christ feel attainable. The movie's sort of strange for that, but the obvious difference is welcome in a faith landscape that tends to repeat the same stylings over and over.
Mary Magdalene is the rare gospel movie that feels unfamiliar and difficult. It's visually, sonically and stylistically distinct from pretty much every other movie about the period, and while that might provide shaky ground for some, for others it will be stimulating in a way that won't just revive the genre, but will present a clearer understanding of what it means for the kingdom of God to be imminent and assured, but also present in the hearts of those who believe.
So many faith movies fall short of provocation because they settle for delivering messages that believing audiences already have taken to heart. There's nothing wrong with a movie that affirms your worldview, but in this particular space, there are so few alternatives the genre feels stagnant. Thank goodness, then, Mary Magdalene doesn't just make different filmmaking choices, but engages in issues like gender politics, female authority in the church and what it means to further the kingdom of God.
You might not be up for all of that, or any of that, but that potential discomfort is good for Christian movies. Mary Magdalene is a faith movie that might not be a believers' cup of tea. That might be the best thing about it.
Tyler Daswick
Tyler Daswick is a senior writer at Relevant. Follow him on Twitter @tylerdaswick.