Haim Has a New Video, Some New Music and a Big Announcement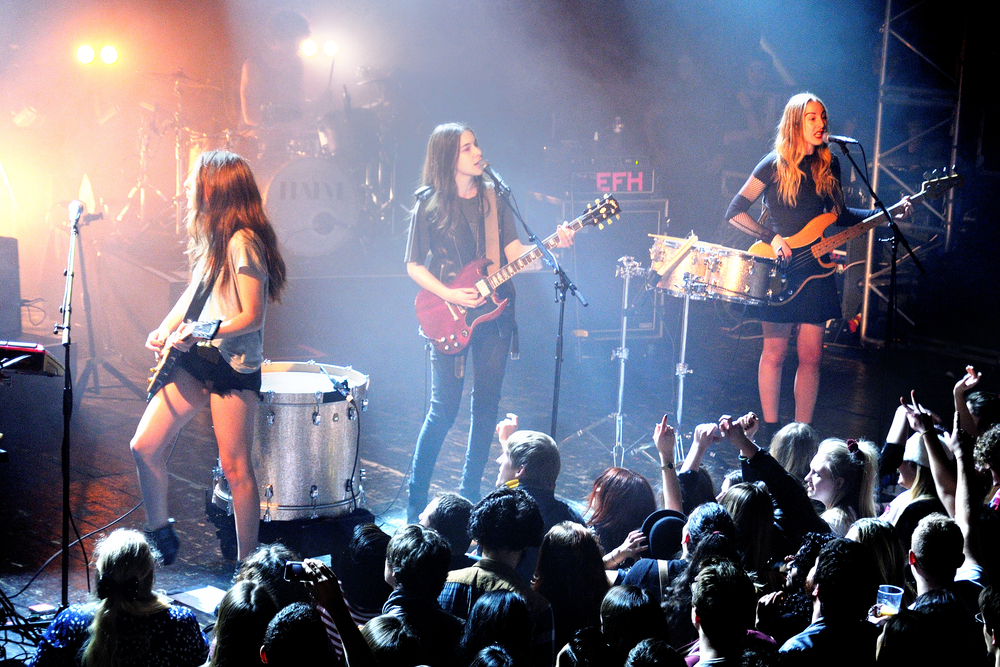 It's been almost four years — yes, four — since Este, Danielle and Alana Haim released one of the most promising debuts you could ever hope to hear. And ever since then, the sisterly trio have kept mostly to themselves, popping up here and there to help Kid Cudi or Calvin Harris, but mostly just chilling. But that all looks to be changing this week, based on the few clues we're given from a video Haim dropped today.
April 27, 2017 — 9AM ET pic.twitter.com/DqeXcYmpcQ

— HAIM (@HAIMtheband) April 24, 2017
That's not a lot to go on, but piecing a few things together, it seems safe to assume something is happening on Thursday. Maybe a new album, a new single or maybe just announcing a new album or single? You'll know when we do. Until then, let's revisit some old favorites.