One Woman Is Trying to End Homelessness One Piece of Cardboard at a Time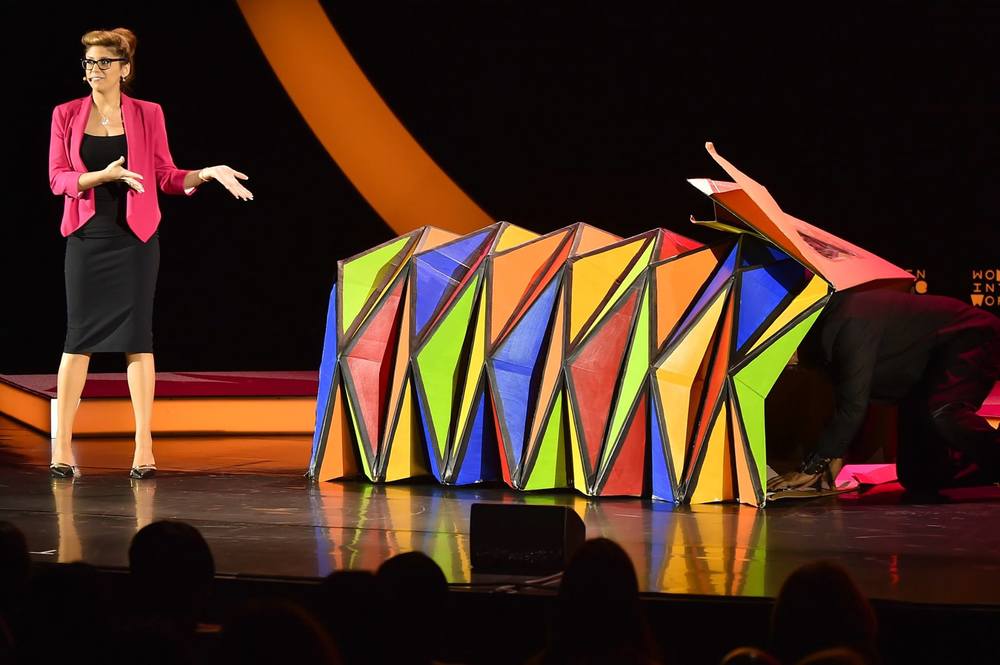 Tina Hovsepian was recently named one of Forbes 30 Under 30 and for good reason. The architect is using her design knowledge to create durable, temporary housing for homeless people using cardboard.
As a Los Angeles native, Hovsepian couldn't help but be affected by the horrific reality of homelessness she saw in her city. In a video uploaded by UPROXX, Hovsepian reflects on seeing the homeless epidemic firsthand on the notoriously impoverished street known as Skid Row in Downtown LA.
She told UPROXX, "It was always in the back of my head: Why does it have to be this way? Why are there people living on the streets?"
Her studies at USC inspired her to find a solution. She devoted her time to the school's studio space where she focused on creating portable shelters. As she began to play around with materials, she discovered that cardboard would not only be the most portable, but also the most durable and well insulated.
"Because of the folding pattern, it's more structural than a tent is. It resists impact loads and wind loads much better, and when you're inside, if it's cold outside, it'll be more warm. If it's warm outside, it'll be cooler inside."
She originally named the project "Cardborigami" which has now evolved from a school assignments to a full-on functioning social enterprise, which is not only an aid to homelessness and disaster relief, but also creates jobs for homeless youth.
Cardborigami is changing the game and Tina Hovsepian isn't slowing down anytime soon.
In an interview with Interior Design she said, "I really want to build upon what we have with Cardborigami. It's not just about a cardboard shelter. Once we get started and prove the viability, we want to develop affordable housing—which will really make an impact."