Review: Not Even Mahershala Ali Can Overcome the Darkness of 'True Detective'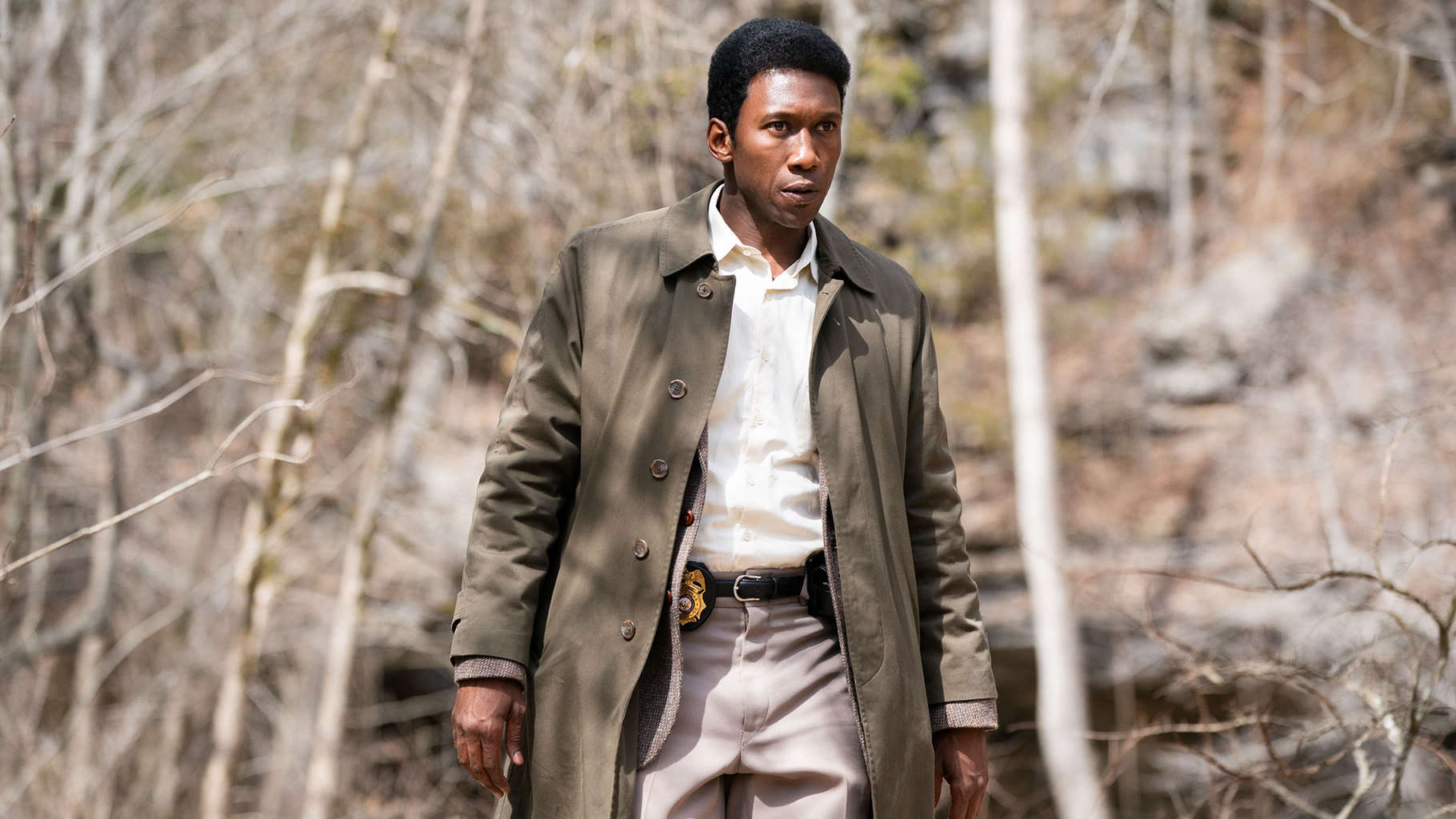 Dark television has seen a number of evolutions over the past two decades, and even amid the early auteurism of Twin Peaks, the grit of Hill Street Blues and the antiheroes of The Sopranos, Mad Men and Breaking Bad, the first season of True Detective remains a touchstone of TV's foray into evil. Like many things with influence, the consequences of True Detective's success changed TV storytelling for better and worse, and on the show's third season, we see those influences begin to fold back onto the show that caused them, and the result is suffocating.
Conceptually, True Detective's third season fills in the same blanks as seasons past. The bankable star is now Mahershala Ali, your reigning Best Supporting Actor winner. The dingey, foreboding locale is now small-town Louisiana. There's another split timeline between 1980, 1990 and 2015. There's another killer who leaves pagan artifacts near his crime scenes. There's more brooding, musing and dive-bar lighting.
Your excitement over the new episodes can be measured with that paragraph, really. If that formula works for you, you're probably in for all eight hours. If it sounds too familiar, then the new season will feel uninspired and samey. True Detective has become paint-by-numbers. Some people won't care and will jump in anyway, but others will find it a tiresome exercise.
In 2014, True Detective was fresh. It was one of the hallmarks of Prestige TV, when leads Matthew McConaughey and Woody Harrelson were two of the first movie stars to grace the small screen and director Cary Fukunaga was bringing some of the most cutting-edge style yet seen in the medium. Each episode of the first season brought something viewers hadn't seen before: the "time is a flat circle" philosophizing, the famous long take of "Who Goes There" and the ethereal galaxy visions of the finale, "Form and Void."
In hindsight, True Detective's freshness washed out its preposterousness, especially in regards to the dialogue and characterization. No human being talks like Rust Cohl, but thanks to a still-underrated turn from Harrelson (he grounds McConaughey) and Fukunaga's remarkable direction, the first season crackled and HBO had another hit on its hands.
Crime TV wouldn't be the same. The next five years saw a slew of shows inspired in tone, subject or style by True Detective: Mindhunter, Sharp Objects, Jessica Jones and The Night Of, to name a few. The primary points of inspiration proved to be big-name leads, showy camerawork and an adjacency to darkness that saw central characters reflecting on, reveling in or corrupted by their worst impulses.
It's a worthy subject on TV, and some of those shows did it well. True Detective's second season, however, did not. If season one saw the characters dip their toes in the dirty kiddie pool of evil themes ("You ask me, the light's winning," goes that key final line), season two saw Vince Vaughn, Rachel McAdams and Colin Farrell splash around like a half-off Tuesday at the YMCA. It was dour, oppressive and boring, and one of recent memory's most anticipated seasons of TV became one many viewers didn't even finish.
Some point to that as evidence that darkness itself is unpalatable for TV viewers, but that doesn't check out when shows like Game of Thrones, Black Mirror and The Handmaid's Tale catch fire despite numerous irredeemable characters, loads of graphic violence and a nihilism that makes Rust Cohl's passenger-seat musings look like Paw Patrol. There's still an appetite for dark TV and, done right, dark TV has value. True Detective doesn't fail because it's dark.
The difference, as season three shows, is instrumentation—the modes by which the show interacts with its tone—and now True Detective's main instrument is Mahershala Ali. He's undeniable, a terrific actor who, despite Oscars and Golden Globes to his name, still carries an exciting sense of potential.
On True Detective, Ali doesn't reach a new high, but it's not his fault. This isn't a botched performance; it's a botched character. The series has had a few of them now.
When characters are catalysts for ideas, they threaten to become little more than mouthpieces. It feels like watching a voice box for someone behind the camera—the writer or director or Ayn Rand or whomever—instead of a human being. Rust Cohl comes close to serving that function in season one, but swerves away thanks to the later episodes, and Vince Vaughn is so much that function in season two that his character almost destroyed True Detective forever.
In season three, Ali is somewhere in the middle. On screen, he's a man in every sense that Mahershala Ali is a man, but on the page, he's the same brand of brooding this show has put in front of us for years. We know who Detective Wayne Hays is. He's a broad-shouldered Rust Cohl. He's Vince Vaughn without the stunt-casting. He's True Detective writer Nic Pizzolato, just much, much cooler.
True Detective is still trafficking in the same demons it battled before, so Ali's detective is spitting dialogue from the same word bank as all the True Detectives who preceded him. It's a showcase for what writers call the lack of an inner life within a character. This guy's entire existence is the case, it seems, and if the case didn't exist, there'd be nothing to him. "That's the point of the show!" some say. The response: Find a smarter show.
Because with the rare exception, True Detective has thus far existed to position damaged men next to evil so they can vomit out the show's preconceived notions about human nature. If the show had characters with true inner lives, with real wants and fears and hopes, those characters would challenge those ideas just by nature of their agency. In that version of the show, True Detective is a dialogue. As it is, this series is a soapbox, and hearing the same old speech over and over has become pretty old.
When anything deals with darkness, that interaction has to evolve to be valuable and legitimate. Change—even if it's not for the better—is indicative of purpose. True Detective's cyclical nature doesn't make it a bad show, but it does expose it to be directionless and complacent. That's a fatal flaw in 2019. Not resisting darkness isn't just inert, it's fatal. Let's put this show out of its misery.
Tyler Daswick
Tyler Daswick is a senior writer at Relevant. Follow him on Twitter @tylerdaswick.