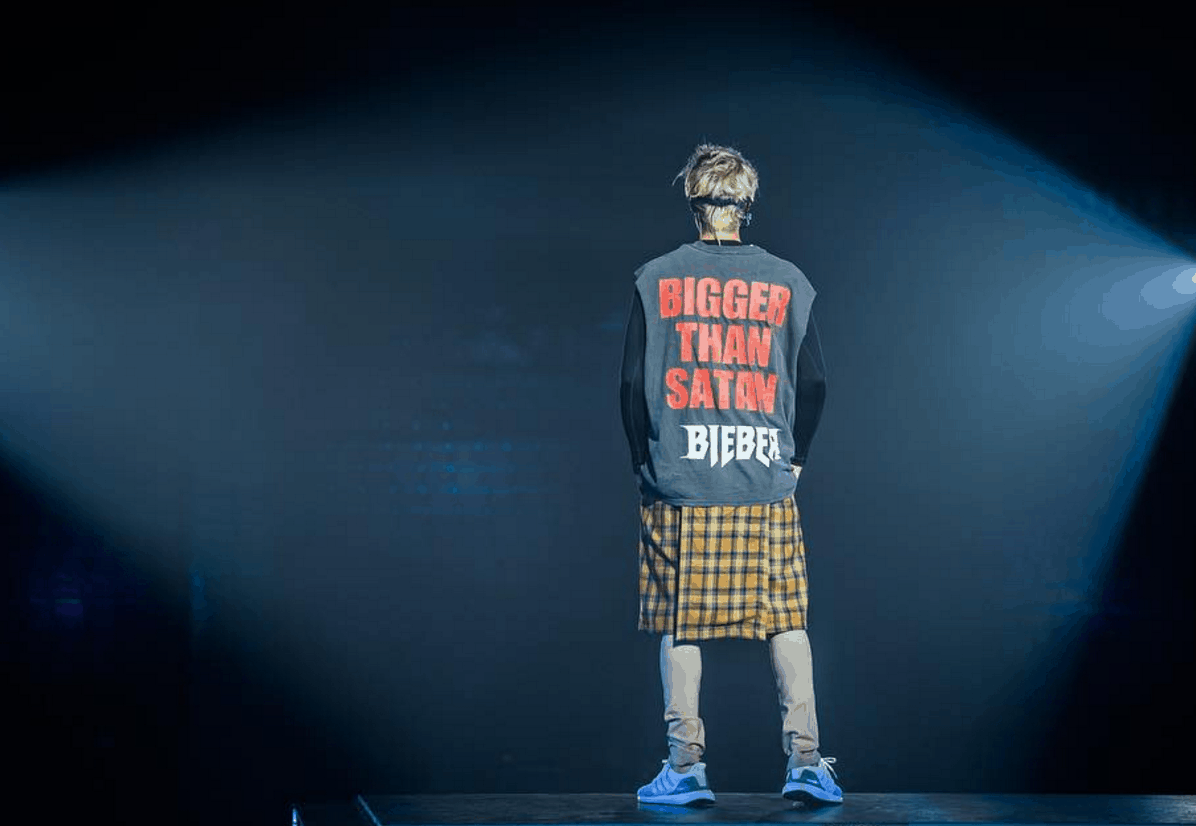 If you catch Justin Bieber out on his "Purpose" tour, you may notice an interesting shirt that's included in his new wardrobe collection: A piece that has the words "Bigger Than Satan" emblazoned on the back.
The clothing is actually the work of acclaimed LA designer Jerry Lorenzo (who shared the image to Instagram) and his brand "Fear of God." He recently explained the idea for the label to Hypebeast:
I can't imagine doing a clothing line to just make money and be cool if I'm not trying to inspire people … The Fear generation to me is this new generation of cool kids that believe in God and that are really the coolest kids at school or the coolest kids [period]. I don't know if you did youth groups when you were a kid, but the Christian kids were always not as cool as the real cool kids at school. So now [I want to show] that, "No, we are the cool kids. We look cool and there's some depth about us that is cooler than whatever is fleeting at this moment."
Lorenzo told WWD that Bieber personally selected him to make clothes for the upcoming tour. For Beliebers, the move isn't that surprising. After years of public tabloid appearances and run-ins with the law, the young pop star has become vocal about his Christian faith. At a show this fall, Bieber even invited pastor Judah Smith on stage to deliver a mini-sermon to a sold out Staples Center there for the concert.