Summer 2010 Movie Preview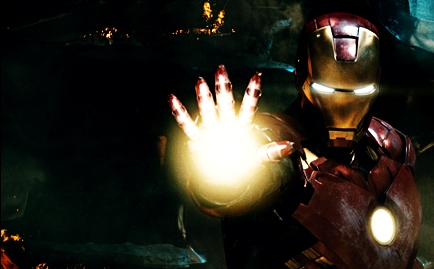 Only the trolliest of the tweens have time to see all the summer movies. The rest of us have to make economical, judicious choices between rivals.
We decided to put together a guide, a breakdown of sorts into choices between rivals of genre or theme, as opposed to the market-contrived rivals of opening weekend and star-power. It's a movie-lovers kind of list. So it might take some planning and patience to stay at home while everyone else goes out and watches a big budget stinker. You'll hear them say (like we have all said before), "Well, for what it is, it was pretty good." Whatever that means.
And who says you need to see anything on opening weekend? Exactly. Point is, don't be a lemming. Don't choose a movie just because it's another weekend in the summertime. Wait for the good stuff.
That said, this is just a list of movies we're excited about, framed in gentle recommendation of one over the other, for the flippin' summer-fun of it. Oh, and we haven't seen these yet. These are judgments based on the trailers and countless hours of research (read: Google). So if some of these turn out to be awful, don't get mad.
For the sword / sandal epics, we choose Robin Hood over Prince of Persia: The Sands of Time
As much as we like Jake Gyllenhaal, video games, and movies about the Middle East, the old cronies Ridley Scott and Russell Crowe know how to choose their projects. This is no newfangled Guy Ritchie genre-bending ironic mash-up-of-English-legends a la Sherlock Holmes. It's a straightforward Western culture morality epic, like Gladiator and Kingdom of Heaven. At least the ethnicity of the filmmakers matches the characters. Prince of Persia is the Pirates of the Caribbean in the desert, which some fast-food junkies may prefer.
For the supernatural horror, we choose Jonah Hex over A Nightmare on Elm Street's reboot.
Successful horror movies of yore keep their charm because of their underdog, against all odds, shoe-string budget chutzpah. Avoid such multi-million dollar reboots like the plague (did we really need Michael Bay to re-produce Texas Chainsaw Massacre, Friday the 13th and Elm Street? His "people" must think so). Instead, try an original comic book supernatural-hero played by an Oscar-winning Josh Brolin, joined by Megan Fox and the always interesting and villainous John Malkovich. Jonah Hex is the story of an ex-confederate soldier who works as a bounty hunter, with a harrowing past that wants more than his blood.
For the action / multi-buddy movie, we choose The A-Team over The Expendables.
We really thought The Expendables was a comedy, but it's not. It pulls out all the right-wing action stars in Hollywood (Stallone, Willis, Schwarzenegger and a pile of others including Jet Li) and it is going to show you, seriously, why foreigners are still the scariest bad guys on earth. The choice is clear. Starring the newest action star on the block, Liam Neeson as Hannibal, The A-Team always knew action heroes were a tongue-in-cheek affair. "There is no plan B."
For sci-fi sequels, we choose Iron Man 2 over Predators.
Okay, this might be the greatest mismatch in the bunch. Iron Man 2 has a great character in Downey Jr. (with the addition of a Russian Mickey Rourke), and Predators will be a long, drawn-out mousetrap with some alien backstory. But then after seeing trailers for both, there seems to be very little difference in the end. Maybe this is a close match-up. Now that is scary.

For a spiritual journey film, we choose Get Low over Eat Pray Love.
If you liked Robert Duvall's The Apostle, you will probably like this true story of a hermit who held his own funeral while he was still alive. "Why?" is indeed the spiritual question. Julia Roberts in Eat Pray Love fights off her addiction to boys and travels to a foreign country to listen to enigmatic fortune-telling, proving that spirituality relies on foreign travel and enigmatic statements from strangers. Get Low is a far more rare, artistic meditation on guilt.
For movies whose directors love twisting your mind into knots, we choose M. Night Shymalan's The Last Airbender over Christopher Nolan's Inception.
These movies might have nothing in common at all, but their directors do: they always try to be fascinating. Maybe we're just sick of seeing the tortured mind (read: anguished squinting) of Leo DiCaprio, who is ruminating on the "idea" he has to steal … (whoa) … and the audience's tolerance for special effects. Nolan loves pulling big ideas out of movies (Dark Knight), and he is surely going back to his psychological thriller roots (Memento, Insomnia, The Prestige), but must he, so soon after the release of Shutter Island? Besides, we want Shymalan to make a genuine comeback, even if his movie is a straightforward supernatural adventure myth in Asia. At any rate, it seems he has a lock on the July 4 weekend.
For teen angst, we choose Scott Pilgrim vs. the World over Eclipse (Twilight the 3rd).
Writer-director Edgar Wright, of Shaun of the Dead and Hot Fuzz fame, is the last genre-bender. His movies are sometimes too long and obnoxious, but always brilliant. Michael Cera is the perfect dead-pan for Wright's manic storytelling, which always surprises. Eclipse will be obnoxious and not brilliant, with no surprises.
For spy-themed action games, we choose Salt over Knight and Day.
Because even though Angelina Jolie's Salt is playing it straight, it might make you laugh harder than Tom Cruise and Cameron Diaz playing cute.
For dumb comedy, we choose Get Him to the Greek over The Other Guys.
We never thought we could take sides against a Will Ferrell comedy, but it's time. Jonah Hill suffering Russell Brand (reprising his inappropriately hilarious role from Forgetting Sarah Marshall) is worth it.
For magical whimsy, we choose Micmacs over The Sorcerer's Apprentice.
Sorcerer's Apprentice is actually not a Harry Potter flick. It's yet another bizarre vehicle for the bizarre Nicolas Cage. He'll do anything; what more can we expect? Micmacs may be hard to find, but worth it. It is directed by the visual magician of our time, Jean-Pierre Jeunet (Lost City of Children, Amelie). Do you want to see movie magic, or watch Nicolas Cage do magic in a movie?
For the kids in all of us, we choose Toy Story 3 over Despicable Me.
If you need to ask why, you've never seen a Pixar film.
Those are our picks for the next few months of movies. So: what did we miss? What summer movies are you most excited about?