The 10 Most Audacious Copyright-Skirting Christian Parody Shirts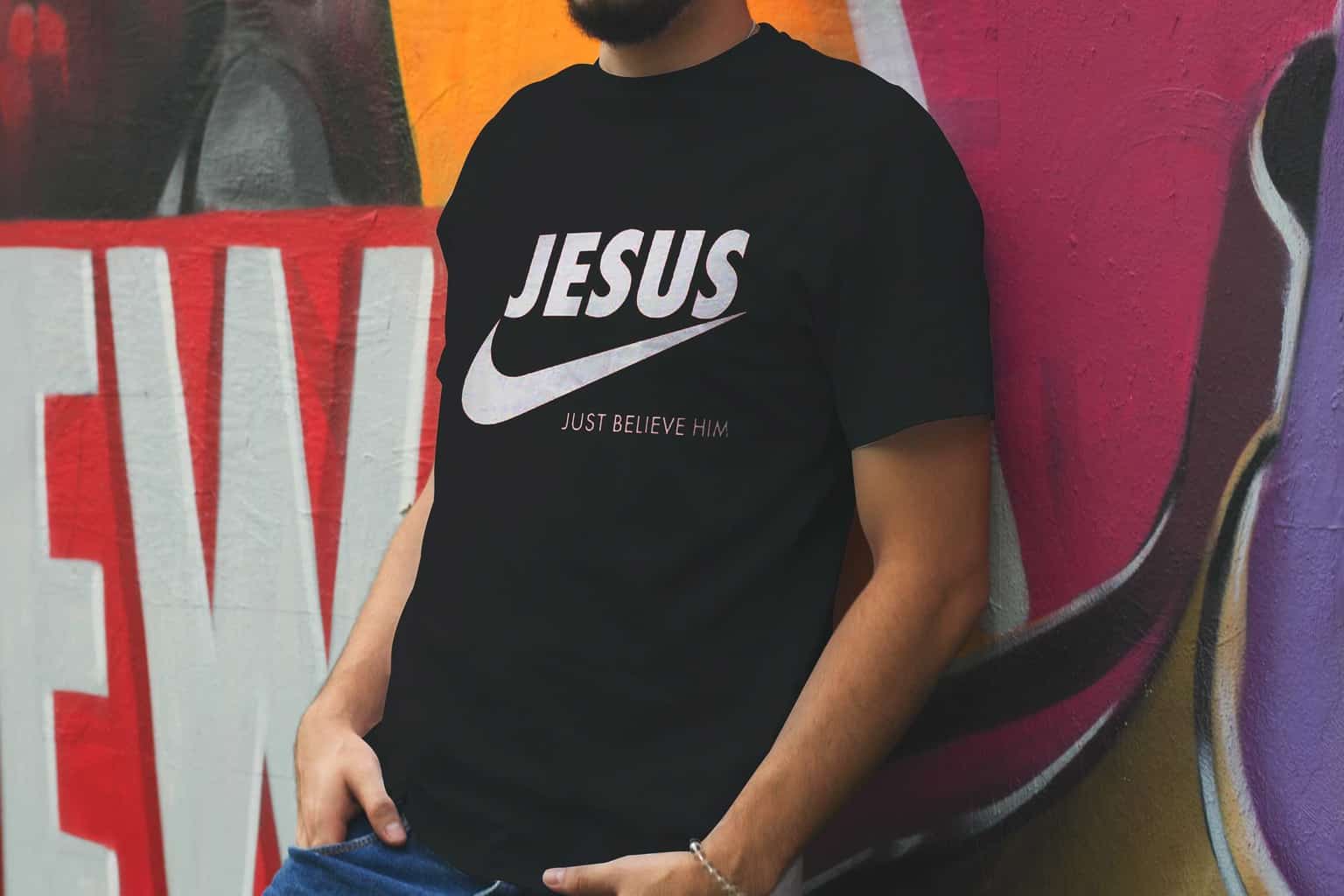 There's a famous quote that reads, "Preach the Gospel at all times. When necessary, use words." It has never been applied more faithfully than in the world of Christian fashion.
Who needs to engage in thoughtful dialogue about faith, the Bible and the teachings of Christ when you can simply slap a verse on an appropriated logo? Just figure out a way to make the the words "Jesus saves" fit on the Heinz Ketchup bottle, put it on a T-shirt and wait for the revival to break out.
When it comes to skirting copyright laws by the skin of their teeth, no one does it better than Christian t-shirt designers.
Here are a few of the most audacious.
Major League Rip Off
Who needs the express written consent of Major League Baseball anyways?
We're Fed Up Alright
Checkmate, atheists.
Not Even Trying
Image
Literally, this one is just a Nike Swoosh with the word "Jesus" on it.
Life Savior, Get It?!
Image
Real talk: Are Life Savers still a thing?
Obey Your Copyright Laws
Refreshingly simple.
Viral Marketing
Seriously, who is wearing this?
Bad, Even for a Dad Joke
We're willing to forgive the "Catch up" with Jesus pun, but "blessed from my head to-ma-toes" is too far.
Another Hot Dog Condiment One?
This one just seems to take things too far.
This Must Be Stopped
Mayo you light shine?!
Get Out Tough Sins?
We're not even sure what that means.
Jesse Carey
Jesse Carey is a mainstay on the weekly RELEVANT Podcast and member of RELEVANT's executive board. He lives in Virginia Beach with his wife and two kids.