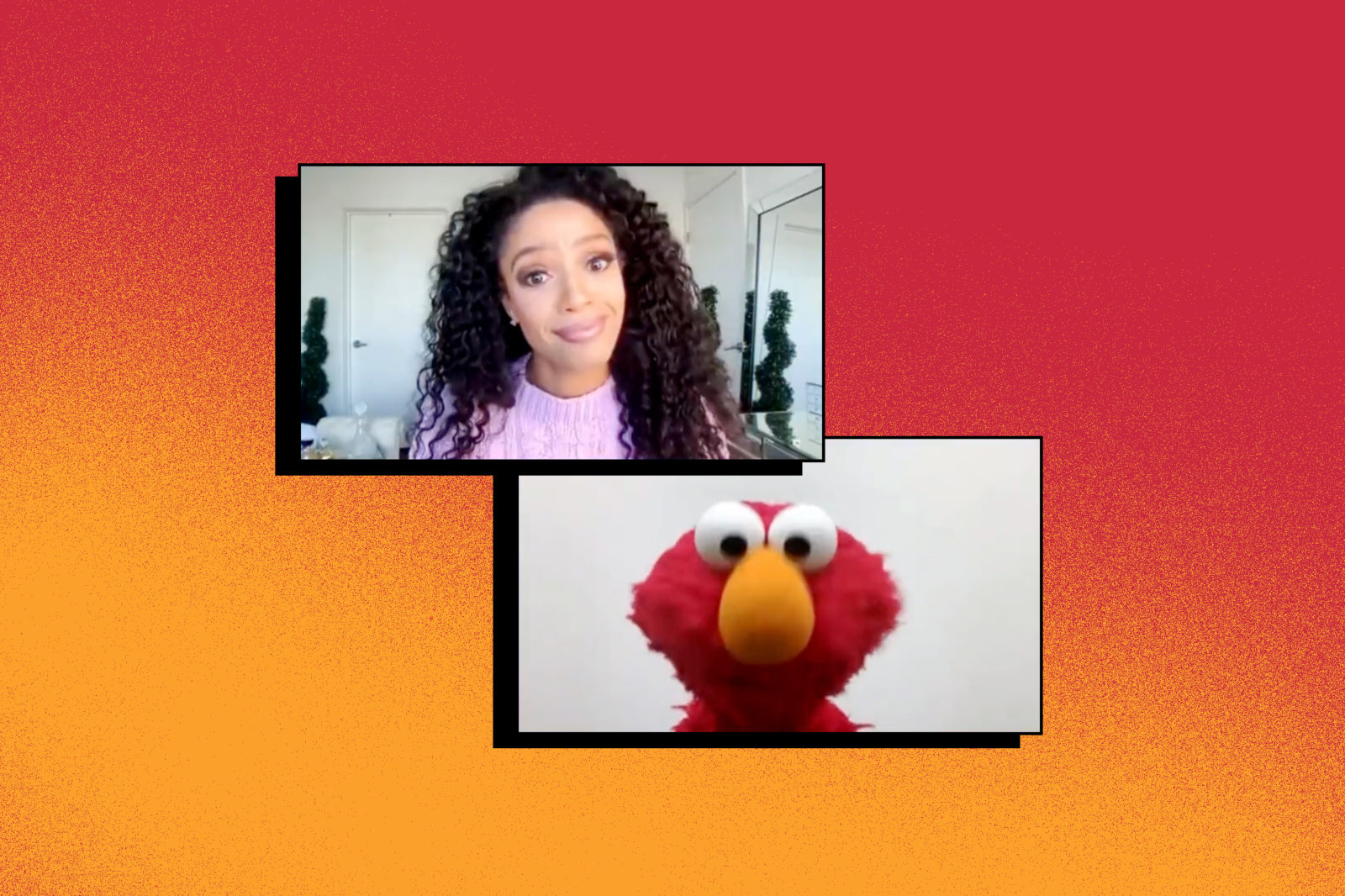 A few weeks back, the internet lost its collecting mind over a series of clips that unearthed a decade-long beef between Sesame Street's Elmo and Rocco. Or maybe the beef is between Elmo and Zoe? The long and short of it is that Elmo's pal Zoe is very attached to a pet rock named Rocco, and this pushes Elmo to the breaking point. While most of the residents of Sesame Street are content to let Zoe have an emotional attachment to Rocco, Elmo is completely unhinged about it. The clips went viral and the bit was parodied everywhere from Tiktok to Saturday Night Live. And now, Elmo is ready to speak out.
In a conversation with E! News' Daily Pop, Elmo kept relatively calm, describing his feud with Zoe as a difference of opinion.
Elmo speaks out on his feud with Rocco pic.twitter.com/5Bw0QB61n5

— Muppet Wiki (@MuppetWiki) January 26, 2022
Perfectly handled. Truly. Sesame Street could have spent the next 20 years crafting a response and it would not have improved things even slightly. Elmo is authentic, measured and diplomatic without backing down from his principles.
"Elmo's gonna say this," Elmo declares. "Elmo loves Zoe. Zoe's a wonderful friend to Elmo. We have our differences. Zoe believes Rocco is real. Elmo knows Rocco is a rock. And that's OK."
"We are cool," Elmo continues. "Elmo did not apologize to Rocco because Rocco is not real."
E! News' Francesca Amiker pushes back a little, saying Elmo's stance might hurt Rocco's feelings.
"See, this is the sticking point, Francesca," Elmo says. "He does not have feelings because he is a rock." At this point, Elmo very nearly snaps. But, in a lesson to all of us, he steps, collects himself and resolves to be a peacemaker. "It's a difference of opinion," he reiterates.
Elmo could very easily get a second gig going to coach celebrities in hot water on how to handle their crisis in public, because this is about as good as it gets.