Why on Earth Did 'American Idol' Put Claudia Conway on Its New Season?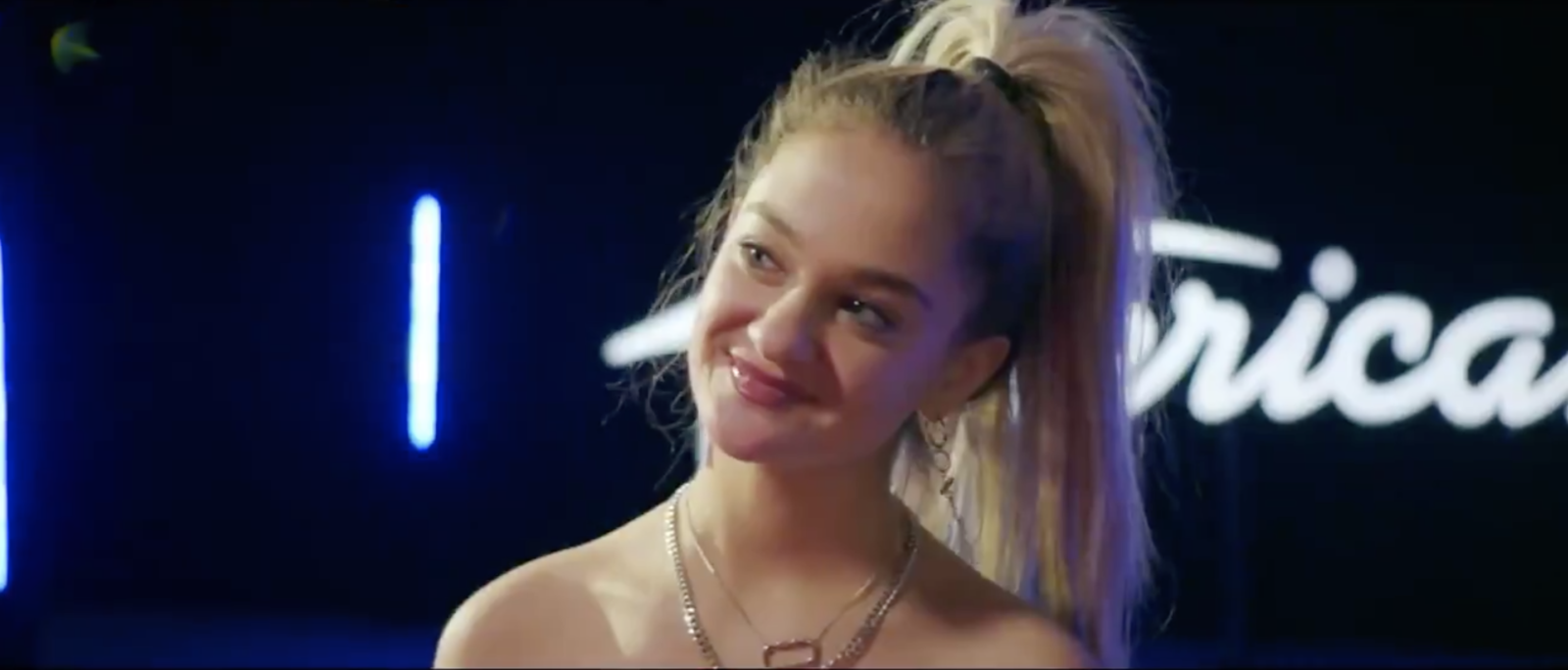 It's hard not to root for Claudia Conway. At just 16 years old, Conway has already been through the absolute ringer of the American pop culture machine. She has two powerful, influential parents who played outsized roles in shaping the last five years of American politics. Her mother, Kellyanne Conway, emerged as one of former President Donald Trump's most trusted advisors and ardent defenders. Her father, George Conway, took the opposite route, become a fierce critic of the administration and helping found the anti-Trump meme factory The Lincoln Project.
This marital drama was already ripe for rabid public consumption but then Claudia emerged as a major player on TikTok, where she'd pull back the curtain on family shouting matches. This also made for easily consumable theater, but some of the content grew uncomfortable as videos accusing Claudia's mother of verbally abusive behavior began to swirl. These social media videos went well beyond juicy political commentary; they appeared to capture the Conway family in the throes of a real crisis. That narrative grew exponentially more alarming when an image of Claudia Conway topless was allegedly posted to Kellyanne Conway's social media account in January.
Such traumatic developments would lead any normal society to decide that whatever is going on in the Conway house needs to be dealt with by the family members themselves, caring professionals, trusted friends and family members and, if necessary, the authorities. But this is not a normal society and, so, Claudia Conway is appearing as a contestant on this season of American Idol.
Claudia gets a surprise from her mother, @KellyannePolls!

"Remember, honey. Winners are people who are willing to lose."@claudiamconwayy | #AmericanIdol pic.twitter.com/paW0YcO9o8

— American Idol (@AmericanIdol) February 15, 2021
It was bleak stuff. If you tuned into Sunday's performance, you got to see Claudia Conway looking like anyone else on the reality show staple — even though she is very much not. American Idol is mostly known for making celebrities out of regular people but in this case the show is, as Variety put it, attempting to "convert a celebrity into an ordinary person." The show was filmed last fall, before the most attention-grabbing headlines had appeared, but it is an abjectly deflating sign of the times that nobody thought it wise to slam the breaks after the Conway situation unraveled in public fashion. It shouldn't have ever happened at all.
Claudia Conway is a teenager. Without more firsthand knowledge of her parents' marriage, it's impossible to know how much of what is and isn't true about public narrative that's built up around their lives, but there is nothing ambiguous about their daughter's age. It's probably not realistic to expect a teenager to turn down a chance to be on American Idol, nor are we naive enough to expect her parents to advise her against it. But the network execs at ABC should be smart and ethical enough to recognize the gross waters they are sailing into. They've done it before.
Last week, the New York Times released Framing Britney, which chronicled the movement to give Britney Spears more control over her financial and professional life. What most people remember from the documentary, however, is the entertainment media altogether shocking treatment of a young woman living an enormously unusual life. Framing Britney raises real questions about media complicity in Spears' early 00s' downfall. But as the American Idol shows, some of the lyrics may have changed but the music is the same. Our pop culture industry runs on human sacrifice. There's not much we can do about that. But the degree to which we are all made complicit is truly unconscionable, and the wellbeing of a young woman may very well hang in the balance.
Tyler Huckabee
Tyler Huckabee is RELEVANT's senior editor. He lives in Nashville with his wife, dog and Twitter account.