Will Ferrell's Fake Rose Parade Broadcast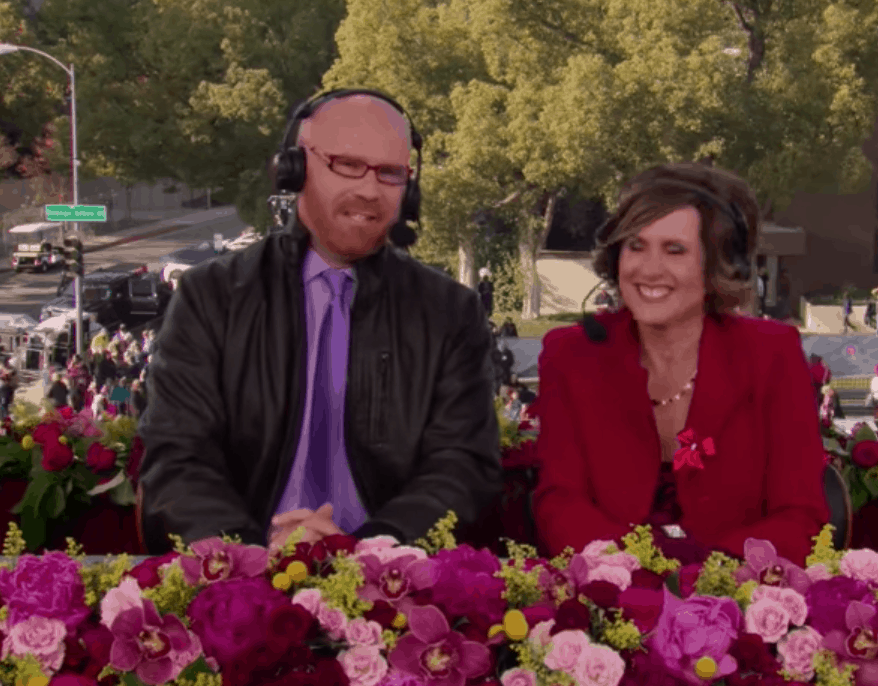 This week, Amazon Prime decided to pull off a sort of comedy stunt when it had Saturday Night Live legends Will Ferrell and Molly Shannon host a Rose Parade broadcast. There was a catch however—they did it in character, pretending to be a local news duo named Cord Hosenbeck and Tish Cattigan.
It got very, very weird, in a very, very funny way.
However, many viewers didn't recognize the pair and were not happy with all of the strange commentary from two people they'd never heard of. The show got more than 1,400 one-star reviews, that included feedback like this, "Way to go, Amazon … totally RUINING the Rose Parade with 2 inane idiots who thought the event was ALL ABOUT THEM!!" and  "Do you really think fear of horses and depression are fitting parade commentary?!!"
You can enjoy some highlights below:
https://www.youtube.com/watch?v=QeDjD0tcQRI
You heard @CordHosenbeck right! See @TheGrandTour float, winner of the Crown City Innovator Award for the best use of imagination, innovation and technology. Stream the entire #RoseParade all day on Prime Video. https://t.co/MNQQMApi1y pic.twitter.com/OLodLetv2C

— Prime Video (@PrimeVideo) January 1, 2018