Yvonne Orji: 'I Can't Even Mention My Foray into Entertainment Without Mentioning God'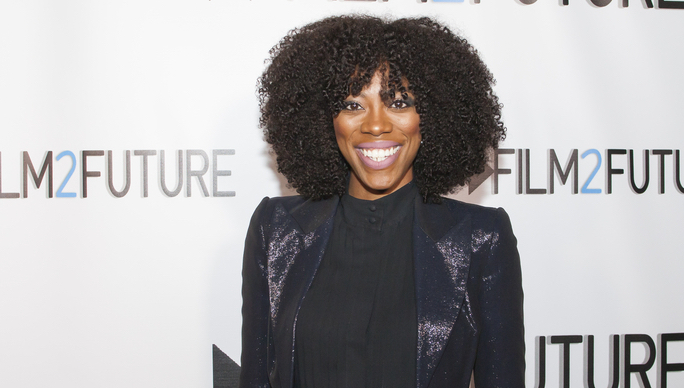 If you've seen HBO's hit comedy Insecure, then you'll know what Yvonne Orji means when she calls her character Molly a "beautiful mess." She's a driven 30-something with a promiscuous, and oftentimes, hilarious romantic life. However, in many ways, the at-times scandalous scene-stealing character couldn't be more different than the Nigerian-American actress who plays her. The stand-up comedian (who also holds a masters in public health) is a devout Christian who believes God called her to make an impact through comedy.
You got your start in comedy while deciding what to do for the talent portion of a beauty pageant. Why did you decide on stand-up?
I found myself going, the only thing I need to do today is to sit down and pray and say, "Hey God, I don't want to be a laughingstock of this pageant. I actually want to advance to the next round. Help!" And loud as day, I heard the Holy Spirit say, "Do comedy." And I was like, I don't understand, why would you tell me to do this? Am I even funny? Do I even like talking in front of people? It was just out of the blue, and that's how I know it wasn't me.
How were you able to make that leap and say, "Ok, God, I'm going to trust you with this"?
I was just naive enough to believe the Word. I read the Bible and I'm like, "Wow, Joseph's brothers really sold him into slavery and then it went south!… Eventually, he became a ruler of all Egypt, but the road to get there was crazy. But hey, it was all worth it because, at the of the day, the dream he had at the beginning is exactly what happened at the end.
I read that like, "Wow, that's crazy" but I thought: "But what if that happened today?" So, when God tells you something crazy like, "Do comedy," you're like, "Well, you must have a massive plan for all of that because this is wild. But hey, I'm down for adventure."
I can't even mention my foray in entertainment without mentioning God. I had no idea that entertainment was even an option.
In addition to Insecure, you also still regularly perform stand-up. How does your faith play into your comedy?
It's not like I put my faith on a coat hanger and then take it out wherever convenient or necessary. I don't use profanity in my comedy. I don't do blue humor. And so, for me, that's how faith plays in. I can still tell jokes. I can still make people laugh, make their days go a little lighter.