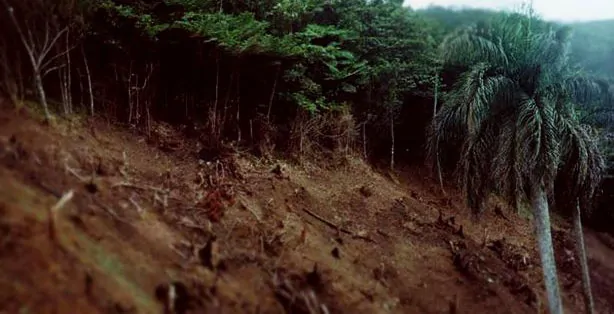 It is almost impossible to overstate the impact of the earthquake in Haiti. Estimates of the death toll stand at 230,000 people. Port-au-Prince and many of the outlying communities are still heaps of rubble, with most of the population living outdoors.
More than 1 million people still need basic shelter and the spring rains have come early. The lucky ones have received plastic tarps, while nearly 700,000 have nothing but cotton bed sheets for shelter. In the early storms many of the tent camps have quickly become untenable quagmires, where muddy torrents flow through the spaces where families sleep on the bare ground.
With inadequate shelter, a precarious food security situation and unthinkable sanitation—the UN recently searched for any organization that could assist with the construction of latrines—the country braces for the rainy season, and in June, the start of the hurricane season. Hurricanes have been devastating in recent years, bringing landslides, flooding and thousands of deaths. The road to recovery is long and fraught with peril. The potential for a second or third disaster is high.
Hundreds of thousands of people have returned to the rural communities from which they migrated or have family. In the three widely separated regions of Haiti where the organization I work, Plant With Purpose, has a longstanding presence, family sizes have doubled in the past weeks. Tiny homes that once held eight or 10 people now house 16, 20 or more.
The government has been encouraging this exodus, realizing Port-au-Prince was unsustainable even before its infrastructure was destroyed. In the provinces, families produce at least a portion of their own food, and can find water in the nearby streams. In much of the countryside, loss of life has been minimal and wooden homes fared much better than the cinderblock of the city.
However, people left the farms in the first place for a reason. As horrifying as some of the slums of Port-au-Prince were, it was always a shock to remember that many of those who dwelt there did so out of choice. Unsustainable as it was, Port-au-Prince offered more opportunity and hope. The deforested hills are a difficult place to grow food. Soil erosion, irregular rains and a shortage of suitable land make for very harsh conditions. Exacerbating the problem is the fact that the agriculture sector in Haiti has been badly neglected for decades, with almost no investment.
This sudden decentralization represents both opportunity and challenge. In the short term, the challenge is immense, as the already fragile and depleted ecosystems are being doubly taxed by the new arrivals. Most households are reduced to eating one or perhaps two meals a day, and as planting season arrives, most of the seed normally reserved for planting has been eaten.
Prior to the earthquake, the vicious cycle of Haiti's deforestation and poverty were already well-known. Deforestation has resulted in massive soil erosion, a loss of water resources and reduced agricultural production, creating a desperate situation for farmers. In many areas that barely support crops, charcoal production is one of the more lucrative things that can be done with the degraded land, increasing the deforestation and the downward economic and environmental spiral. More than 75 percent of the energy in Haiti has been provided by charcoal and other wood fuels. The demand is there, and desperate people are only too willing to provide the supply.
The good news is the need to simultaneously confront both the economic and environmental sides of the vicious cycle is becoming better understood. Haitian farmers themselves have always had a better understanding of this than people realize, but have few choices. Desperation often trumps education. However, more organizations have begun addressing the two in an integrated fashion. Haiti needs to be rebuilt literally from the ground—the soil—up, with a restored and flourishing ecosystem.
This needs to be done while people continue to farm the land, making the use of sustainable or even restorative practices the key to the future. Farmers can work with creation instead of against it. Over and over in our work with sustainable agriculture around the world, we have found that there is a choice. We can work in such a way that we give back to creation, mimicking its fertility cycles.
Agroforestry, which incorporates trees into farming systems, helps to protect and rebuild the soil. It is just one of many techniques creating healthier, more diverse ecosystems than traditional agriculture. Providing access to savings and credit services, as well as small business training, can give farmers a still wider array of choices—alternatives to making charcoal.
For years this has been our approach in Haiti, where our director, Guy Paraison, leads an indigenous team of agronomists and extension agents. With new pressure on the countryside, as well as new opportunity, this system of sustainable agriculture and local economic activity becomes more critical than ever. In fact, in the current emergency, it is necessary to jumpstart the process, providing immediate jobs and money with which to buy food. With that in mind, Plant With Purpose is initiating a "cash for work" program, planting hundreds of thousands of trees, restoring watersheds and installing soil conservation measures on thousands of farms.
As the emergency passes, this will be transitioned into more sustainable work, once again in partnership with local churches and centered on self-governed savings groups, which empower farmers and teach them to practice agroforestry for its own sake.
Haiti has always held a special place in my heart. The stunningly resilient and courageous people who populate the mountains have been a source of inspiration. I have often thought that if they can restore their island, it will be an example that can encourage all the rest of the world as we struggle with similar vicious cycles. In many other places in the world, we are only now learning of our impact on our environment—our life support system. With God's help, the Haitians can lead the way in showing how to restore that which has been lost. Perhaps one day the name Haiti will be synonymous with redemption.
Scott Sabin is the president of Plant With Purpose.
To find out how you can help rebuild three schools in Haiti, visit our Haiti School Project page.