Who Are "the Bottom Billion"?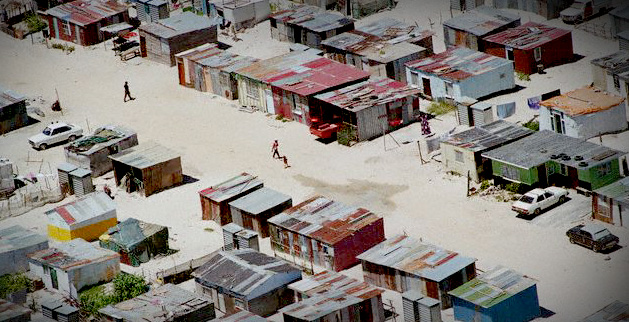 When we co-founded Movement121, and we first set out to fully flesh out our vision of transforming the lives of 1 million people trapped in unfathomable poverty to become self-sustaining, we started digging into who these people really are. Who should we work with to start this venture? Whose lives should we begin to knit our lives with?
Both my business partner, Brad, and I had seen unfathomable poverty up close—Brad in Africa, and me in Haiti and rural China. For those who've been, you know what I'm talking about. That kind of poverty cannot be captured with a camera or a news segment, or even a documentary. The direness, the endless hopelessness, the putrid stench, the complicated back stories, the deep, systemic brokenness and, personally most haunting for me as a dad, the faces of young children who've known no joy. I don't mean to be overdramatic about it, but basically it is exactly 100 percent unfathomable.
Nonetheless, three things really surprised me about the poorest of the poor: the "bottom billion," as experts have labeled them (which makes them sound so … sterile)—the 1.3 billion people living (and dying) off of $1.25 per day.
1. Only 25 percent of the bottom billion live in "poor" countries.
In fact, they live in (often rapidly) developing countries whose GDP per capita has grown tremendously. These countries have begun to arrive on the world's stage, but the wealth has not distributed evenly. They're just as poor (if not poorer) then before, but now to make matters worse, they have rich neighbors. They've been left behind. They live in countries like India, Pakistan, and others you might not expect. It didn't used to be this way—back in 1990, 93 percent of the poorest lived in poor countries. This has huge consequences as to how to think about the poor and how to eradicate poverty in our lifetime.
One manifestation of this dynamic we saw on our recent trip to India was watching the poorest of the poor talk on their cell phones. Plans are cheap—free incoming calls and one cent per hour of outgoing calls. So if a dad walks 15 miles to find a job and actually finds one, he can call back home to say he won't be back for a few days or weeks.
2. Rich people aren't necessarily any happier than poor people.
Yes, more comfortable. Definitely more safe. But not more joyful. Why is that? A weird thing happened to me when I was in Haiti. Despite all the poverty, we met some people who showed me something I hadn't seen for a long time—authentic joy. They didn't have nice cars, or barely a working bicycle. They didn't have nice houses, or barely three mud walls. But they had each other. They were thankful for the days they had together. Here I was in Haiti trying to help them, but in fact, they helped me more. I had no idea how fragile and superficial my definition of happiness was until then.
The same thing happened to me in India. I can't stop thinking about the time we spent in the slums with the kids. Yes, we feel tremendous compassion for them. It motivates me to no end to work as smart and creative and hard as I can. But oddly, I also felt some envy. These kids—all they know is a life depending on God. Depending on each other. Living in community. It's simple. It's actually a life I desperately want for my family and me. Sure, there is brutal violence and all kinds of nastiness that happens there. But it's clear to me now—we need them just as much as they need us. God created us to need each other.
3. Compared to the poor, I'm lazy, arrogant and have no creativity.
So much of my preconceived notions about the poor was that they weren't smart and didn't work hard. But when I dug deeper, I saw them as the exact opposite. They have a lot to offer—except they live under a system that systematically, unfairly and brutally keeps them down. 
In India, we watched a tailor sew up a school uniform in front of his "hut" with a foot-powered sewing machine. It took him only five minutes to sew the entire uniform perfectly. It was masterful—as if the cloth and his hands were one—and in a snapshot, it portrayed the tens of thousands of hours he's worked diligently (and even happily) to support his family.
At the end of the day, the surprise we at Movement121 felt has given way to a deeper-rooted desire—a passion to work as hard and creatively and wisely as we possibly can to give fight poverty in a truly sustainable way.
Have you seen the poor face to face? What was your experience like? And more importantly, how did it change your outlook on life and family when you came back?
---
Tony Chen is Co-Founder/Servant of Movement121, a social innovation company with a vision to transform the lives of 1,000,000 people trapped in unfathomable poverty to become self-sustaining. You can find them on Facebook and Twitter.