A Man Confessed to Murder After Reading the Lyrics to a Christian Song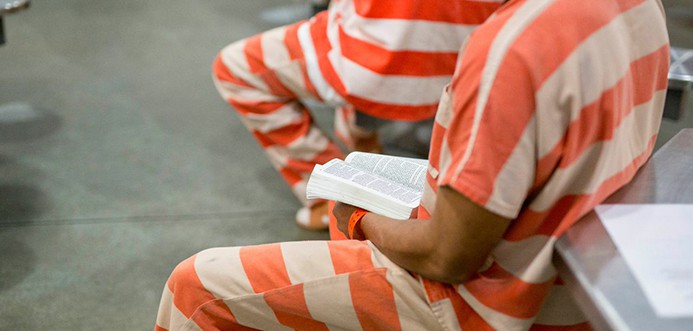 Moments before his trial was set to start, Danny Dashay Holmes surprised the packed courtroom. He pleaded guilty to a series of charges that included robbery and the murder of Cesar Lopez-Flores. Holmes was being held in jail, awaiting trial.
Holmes says that while behind bars, he came across the lyrics to the Big Daddy Weave song, "Redeemed" which read, "Then you look at this prisoner and say to me, 'Son, stop fighting a fight that's already been won.'" He explained to the court that the song hit home and he knew he needed to confess to the crimes.
He told the court, "I'm 30 years old, and I've been fighting for nothing all my life. I've been fighting for gangs. … I ain't never fought for anything that made sense. But I knew the Lord was telling me to fight for him this time. I just knew he was stirring on my spirit." 
He said that he has been praying for his victim's family, and then address his own mother, saying, "Momma, I promise you, your baby boy, he's going to serve the Lord forever." He also said that he deserves a life sentence and will wear it "as a badge of honor." He also plans on sharing his faith with others while behind bars.
Mike Weaver, the band's pk-callout singer, told Christianity Today, "Over the last handful of years, so many stories have come from God using that song. It is a message that is so dear to [God's] heart."