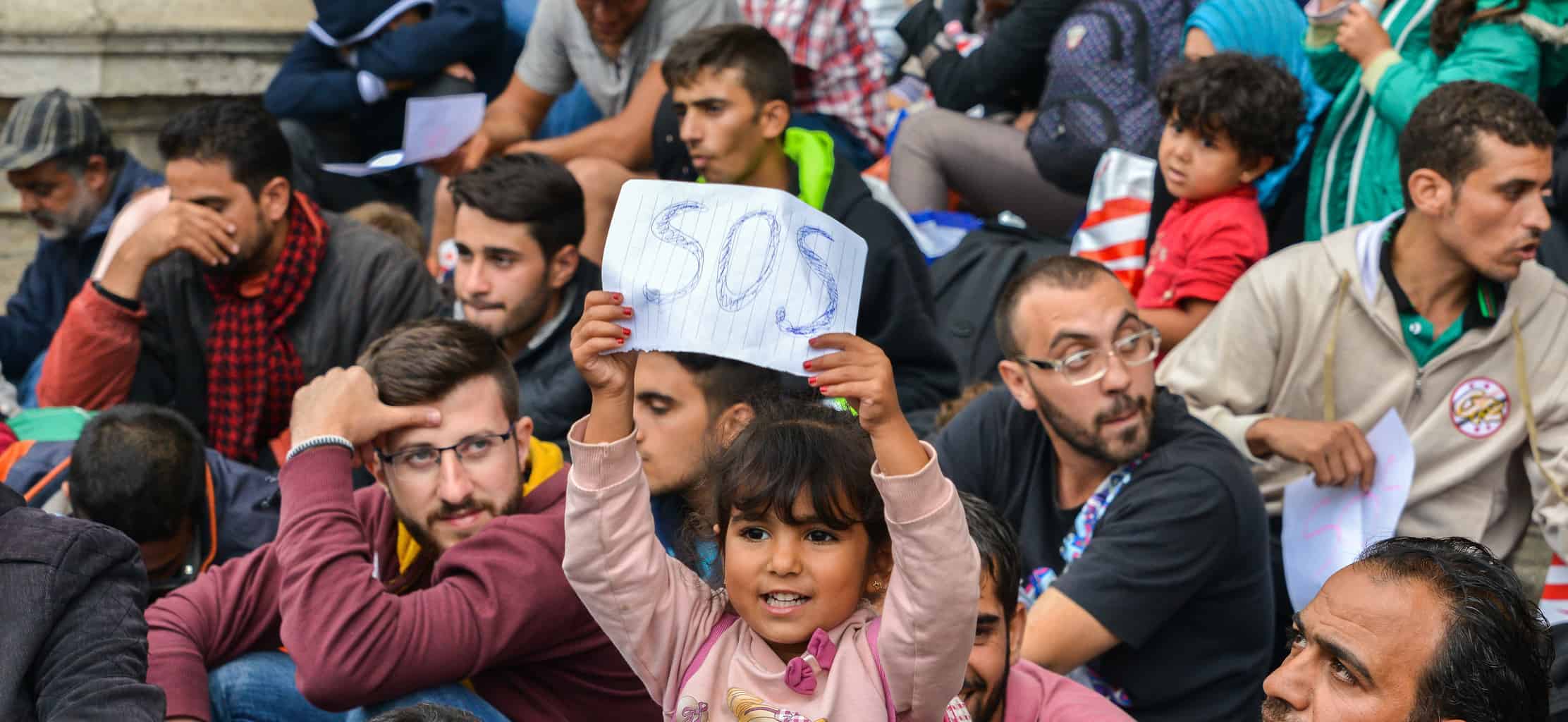 Editor's Note: This piece originally ran in November 2015.
There's a famous line C.S. Lewis' classic novel The Lion, the Witch and the Wardrobe in which Mr. Beaver is asked by a child if Aslan—the lion who represents God in the series—is safe.
"Safe? … Who said anything about safe? 'Course he isn't safe. But he's good. He's the King, I tell you."
Mr. Beaver wasn't warning the children about Aslan hurting them (that's an important distinction). He was telling them that they would be asked to do things that would put the needs of others ahead of their own; to trade fear of the unknown for trust in the unseen; to suspend their doubts and rely on faith.
It's a powerful line. And right now, it seems more relevant than ever.
Misconceptions About Refugees
This week, governors across the U.S. and several presidential hopefuls said they did not want refugees from Syria to be resettled in the United States.
Speaker of the House Paul Ryan said Congress would vote on legislation that would effectively suspend the program that allows families from Syria—escaping violence, oppression from ISIS and a civil war that has displaced millions—from finding refuge in the U.S.
Their motivation for such dramatic action—which would deprive 10,000 Syrian refugees from receiving a new life in the U.S.—was remarkably singular: Fear.
The terrorist attacks in Paris, which left more than 120 dead, stirred up fears that similar incidents could happen in other parts of the Western world. But while fear is a rational, human response to this sort of news, we shouldn't allow that fear to prevent us from helping others who are fleeing terror themselves.
The lawmakers and politicians proposing to suspend the refugee program were responding to groups of voters who were afraid that by letting in refugees, ISIS terrorists would infiltrate the homeland.
This, of course, is in spite of the fact that the 10,000 refugees selected to come to the U.S. would be highly vetted through the United Nations High Commissioner for Refugees, the Defense Department, the State Department, Resettlement Support Center, the FBI and the Department of Homeland Security and would be selected because they are among the most vulnerable families who have fled the war.
Statistically, many of the concerns are simply unfounded. As Rep. Xavier Becerra pointed out, of the 750,000 refugees resettled in the U.S. since 9/11, not one has been arrested on domestic terrorism charges.
The example of the Boston bombers is inaccurate, because they were not refugees. Their parents sought asylum, which means they came to the U.S. and self-identified as victims of political, social or religious persecution in their home countries. The 10,000 refugees, on the other hand, are being intentionally selected and brought to the U.S. They aren't simply arriving here.
The other ironic fact that seems lost in the fear that ISIS will use the refugee program as a sort of "Trojan Horse" to sneak their way in is that these individuals coming the U.S. are the ones directly affected by ISIS. They are the ones whose lives have been ruined by the Islamic radicals. They've seen the reality of the evil of ISIS firsthand.
Love That Casts Out Fear
Many of those the facts seem lost to inflammatory rhetoric in recent days. But, for the Christian, those facts shouldn't even matter, because we obey a higher law. It's a law that asks for obedience to the teachings of Jesus. And it's a law that commands we overcome our own fears and trust in a God that is good—even if we don't think He's safe.
Part of the reason Jesus was so revolutionary during His time on earth was that His Good News ran counter to the wisdom of people.
For generations, followers of God were taught to love one another. They were even commanded to love strangers, foreigners and travelers.
But Jesus took it a step further. He didn't just want people to love their neighbors—He wanted them to love their enemies.
You have heard that it was said, 'Love your neighbor and hate your enemy.' But I tell you, love your enemies and pray for those who persecute you, that you may be children of your Father in heaven. If you love those who love you, what reward will you get? Are not even the tax collectors doing that? And if you greet only your own people, what are you doing more than others? Do not even pagans do that? Be perfect, therefore, as your heavenly Father is perfect.
Jesus wanted followers that understood that love wasn't always easy. It may not always be safe. But it is always good—or, as Jesus said, it is always perfect.
Something happens when we embrace this kind of love—not the safe kind of love, but the perfect kind of love: It casts out our fears.
There is no fear in love. But perfect love drives out fear, because fear has to do with punishment. The one who fears is not made perfect in love. We love because He first loved us. Whoever claims to love God yet hates a brother or sister is a liar. For whoever does not love their brother and sister, whom they have seen, cannot love God, whom they have not seen. And He has given us this command: Anyone who loves God must also love their brother and sister.
Yes, God has given us discernment, wisdom and judgement. But if we choose (in these case hypothetical) self-preservation over (again, hypothetical) self-sacrifice, than we need to examine whose wisdom we are choosing to accept: God's or man's.
The Decision
God's commands aren't always easy. They may not even always seem rational (turn the other cheek?!) But God isn't looking for a debate. He's looking for obedience.
This is the moment for members of the Church to determine what our motivation will be: fear or love.
The choice may not always feel like the "safe" one. But it will be good.
Jesse Carey
Jesse Carey is a mainstay on the weekly RELEVANT Podcast and member of RELEVANT's executive board. He lives in Virginia Beach with his wife and two kids.