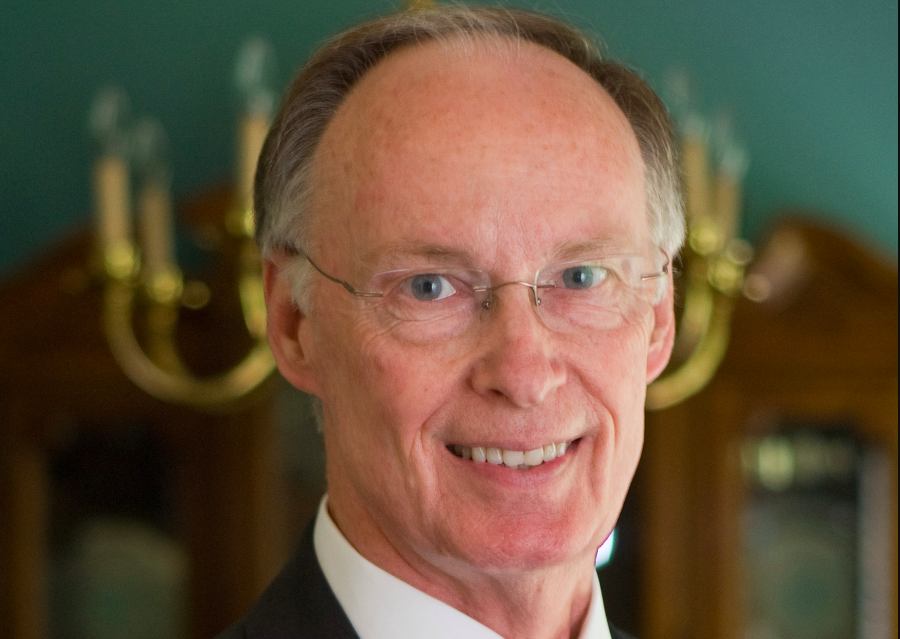 Robert Bentley's rise in politics was anything but normal. He didn't hold office until he was 59 years old, having spent most of his life as a successful dermatologist and a well-liked Sunday school teacher in his home state of Alabama But things moved quickly after he was elected to the House of Representatives in 2002. After serving two terms, he threw his hat in the ring for governor in 2010 and won. Four years later, he won the election again, this time with almost 64 percent of the vote—a state record.
But by that time, a scandal was afoot. It became clear to Bentley's family, friends and even colleagues that he was having an affair with a top aide—whom he had once taught in Sunday school.
The details are salacious and complex, and the curious can get the lowdown in GQ's investigative report from last year. But the conclusion to all this is simple, as these things often are: Bentley resigned on Monday and plead guilty to two misdemeanor charges. He left his church—the same church where he had first met his mistress.
Worse yet, his 50-year marriage to his wife, Dianne, is long gone.
The New York Times has a well-reported look at how Christians in Alabama are taking all this.
"We're sorry for him and his family, but at the same time, he made his choices and did what he did," Joe Godfrey, the executive director of the Alabama Citizens Action Program, told NYT. "Here was a man who had a chance to accomplish great things, and he failed."
Perhaps more telling is a quote from Wayne Flynt, a Baptist pastor and, according to the Times, an ace Alabama historian:
[lborder]
The idea that moral hypocrisy hurts you among evangelical voters is not true, if you're sound on all of the fundamentals. Being sound on the fundamentals depends on what the evangelical community has decided the fundamentals have become. At this time, what is fundamental is hating liberals, hating Obama, hating abortion and hating same-sex marriage.
[/lborder]
That's a thought worth considering, and perhaps explains some of the reason Bentley was able to hold onto his post as governor for nearly 13 months after the scandal was revealed. But on more personal terms, scandals like this are much more than just lurid gossip fodder.
These dumpster fires can help light the way for the rest of us. As the reverend John Killian told NYT: "There is nothing Governor Bentley's done that any of us couldn't do if we're not on guard."