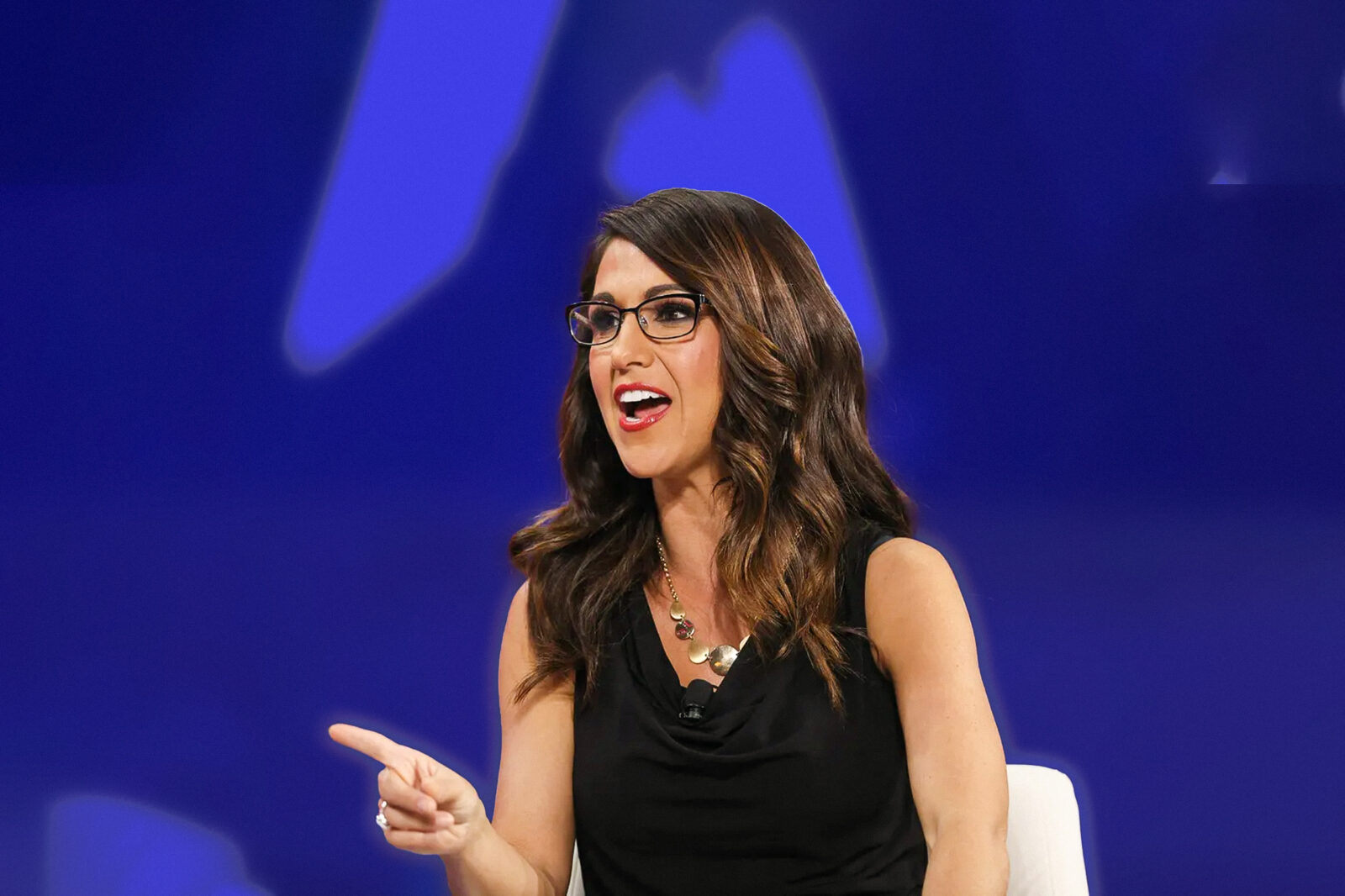 On Wednesday, lurid and juicy rumors about Colorado Rep. Lauren Boebert hit the internet like a megaton bomb, immediately trending. Those rumors involved the fiery, far-right politician's alleged past work as a sex worker and claimed she'd procured multiple abortions before becoming a very high profile and public critic of Roe v Wade as a politician. The rumors spread quickly because they were just too good to fact check, which is too bad, because a little factchecking shows they're almost certainly bogus.
The rumors started with a group called the American Muckrakers PAC, co-founded by a former Democratic Senate candidate named David Wheeler. His group recently achieved a moderate level of online notoriety for releasing some embarrassing footage of former North Carolina Rep. Madison Cawthorn — footage that probably helped tank Cawthorn's re-election campaign.
Those tawdry videos were legit, but there is no such video evidence for the claims made against Boebert. All we have are screenshots of text messages from an anonymous source claiming to be in the know. The texts are heavily redacted and, as the Daily Beast puts it, read like "lurid liberal fan fiction." This "source" claims that Boebert worked as an escort and got at least two abortions. At some point, her sex work brought her into the circles of Texas Senator Ted Cruz, who told her she'd make a great politician and helped fund her campaign. That's a pretty fanciful theory and would require an awful lot of proof. But we don't have any proof. We just have an anonymous source and Wheeler's word that the source is trustworthy.
In fact, the rumors themselves don't even come entirely from the source. In the text conversation, the anonymous source admits they don't know why Cruz would encourage Boebert to run for office. The interviewer, a staffer who works for the PAC, leaps to the conclusion that Boebert must have been blackmailing Cruz.
"Omg I never thought about that!" says the anonymous source.
The interviewer apparently just takes this wild conjecture as fact now: "Yep. You know her. She's a kniving [sic] little witch."
Again, there is no proof of any of this. One potential piece of evidence was almost immediately disproven, when a photo that was purported to be of Boebert's from her sugar daddy days turned out to actually be of someone else. When the Daily Beast pointed Wheeler's mistake out, he backtracked a little, saying, "if our source got it wrong or she mixed the photo up, we'll correct it."
Of course, none of this stopped the spread of misinformation online. The rumors were repeated by high profile politicians and political Twitter accounts like former House candidates Brianna Wu and Nina Turner, and current Kentucky Senate candidate Charles Booker. Occupy Democrats, the popular and influential Blue-No-Matter-Who Twitter account pushed the rumor with an incredible qualifier: "The facts are still unconfirmed. RT IF YOU THINK THAT IT SOUNDS TRUE!" As of this writing, it's been retweeted over 3,300 times.
Boebert is an incendiary personality and many of her statements have been in dire need of a factcheck themselves (one of which we wrote on this very website earlier this week.) But anyone who wants to call her out for misinformation needs to watch out for the log in their own eye. There is simply no reason to spread rumors that you can't confirm, and that goes double for rumors that sound a little too good to be true.