White Evangelicals Are the Only Religious Group Who Don't Support a Path to Citizenship
A new study from PRRI is charting how Americans are feeling about immigration which, according the poll, remains an important issue for most voters on both sides of the political aisle. The majority of Americans support a path to legal citizenship and more welcoming immigration policies in general, but there is one notable holdout: White evangelicals.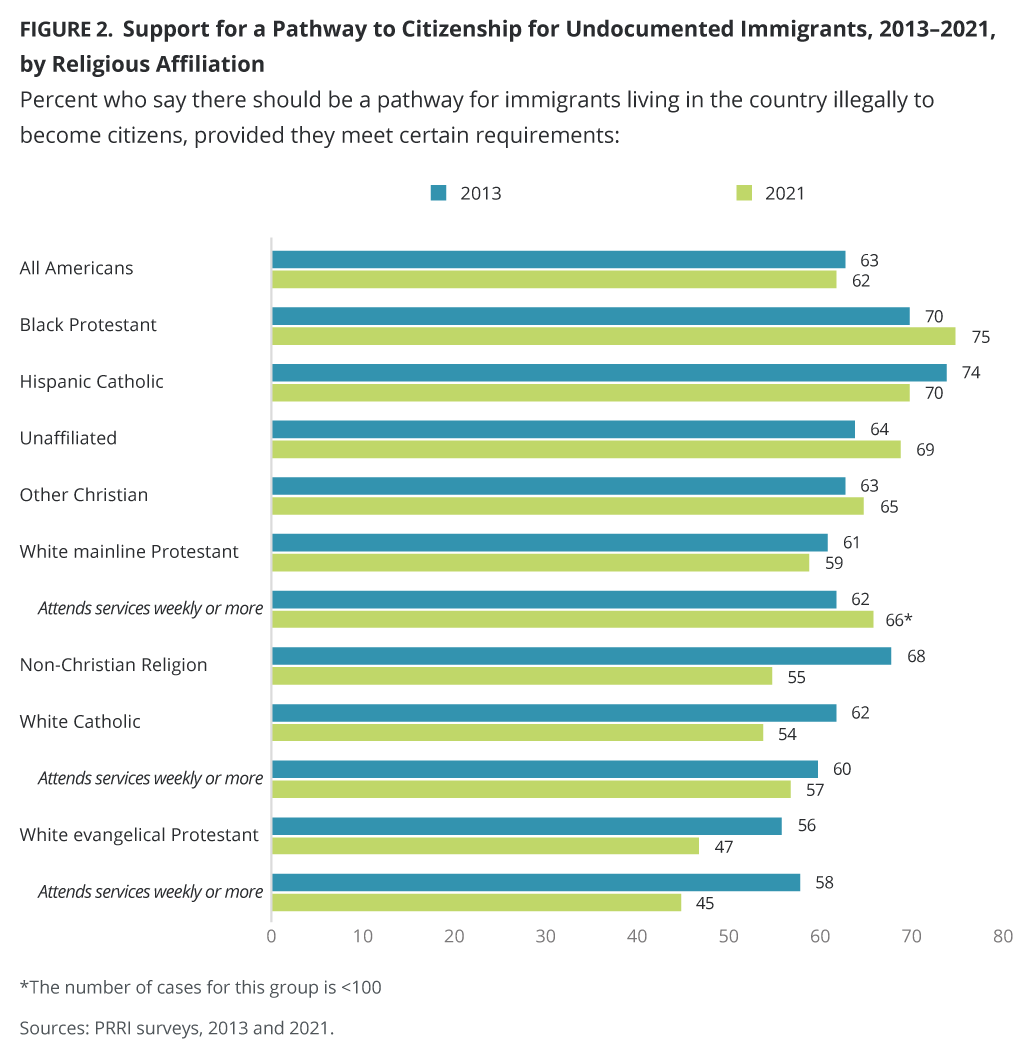 The study found that while 64 percent of all Americans support a legal pathway to citizenship for undocumented immigrants, only 47 percent of White evangelicals agree. That's a big drop from 2013, when 58 percent of White evangelicals supported a pathway to citizenship for undocumented immigrants. Interestingly, the percentage of White evangelicals who attend church at least once a week saw the sharpest decline, from 58 percent in 2013 to 45 percent in 2021. Other religious Americans who attend church weekly such as White mainline Protestants and White Catholics saw no such shift in the same time period.
Majorities in every other religious demographic surveyed supported a pathway to citizenship for undocumented immigrants, including 75 percent of Black Protestants and 70 percent of Hispanic Catholics. About 55 percent of non-Christian religious groups supported citizenship for undocumented immigrants as well.
Overall, the number of Americans who support citizenship for undocumented immigrants has remained more or less unchanged over the last ten years.
Immigration was one of the most divisive and strident issues of former President Donald Trump's presidency, and while President Joe Biden vowed to roll back many of his predecessor's more extreme policies, his agenda has stalled. He doesn't have the votes for broader legislative reform and despite raising the 2022 refugee cap to 125,000 after Trump's historic low, his administration admitted fewer than 12,000 refugees in 2021 — the lowest number ever.