Supreme Court Says Large 'Peace Cross' Can Stay on Public Land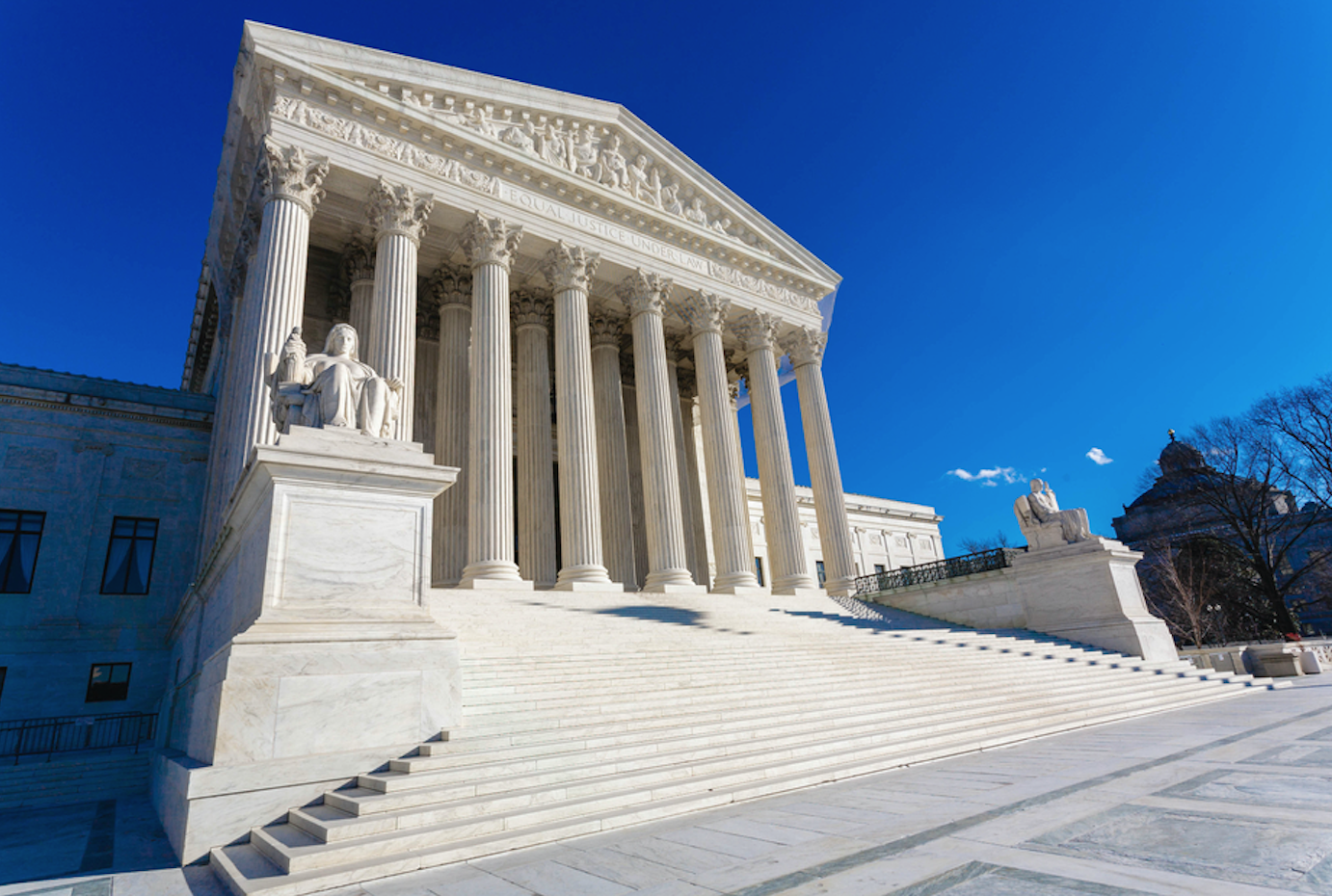 This week, the Supreme Court ruled that a 40-foot-tall "Peace Cross" can remain on public land. The World War I memorial will also continue to be maintained with public funds.
Even though the monument itself is a cross, the court determined that it was not a violation of the First Amendment because of the larger context of the memorial. Justice Samuel Alito noted that crosses are frequently used on veterans' graves and that they "became a symbol of their sacrifice." 
He wrote that "The cross is undoubtedly a Christian symbol" but he added, "For some, that monument is a symbolic resting place for ancestors who never returned home. For others, it is a place for the community to gather and honor all veterans and their sacrifices to our Nation. For others still, it is a historical landmark. For many of these people, destroying or defacing the Cross that has stood undisturbed for nearly a century would not be neutral and would not further the ideals of respect and tolerance embodied in the First Amendment. For all these reasons, the Cross does not offend the Constitution,"
Two justices—Ruth Bader Ginsburg and Sonia Sotomayor—disagreed and said that it was a violation of the Establishment Clause, which prohibits the government from favoring one religion over another.
They argued that public funds shouldn't be used for the monument, writing "the Latin cross is the foremost symbol of the Christian faith."
Had the court decided against the cross in Bladensburg, Georgia, it could have wide-reaching implications for dozens of other public war memorials that also incorporate crosses.