What It's Like to Date When You've Survived Sexual Trauma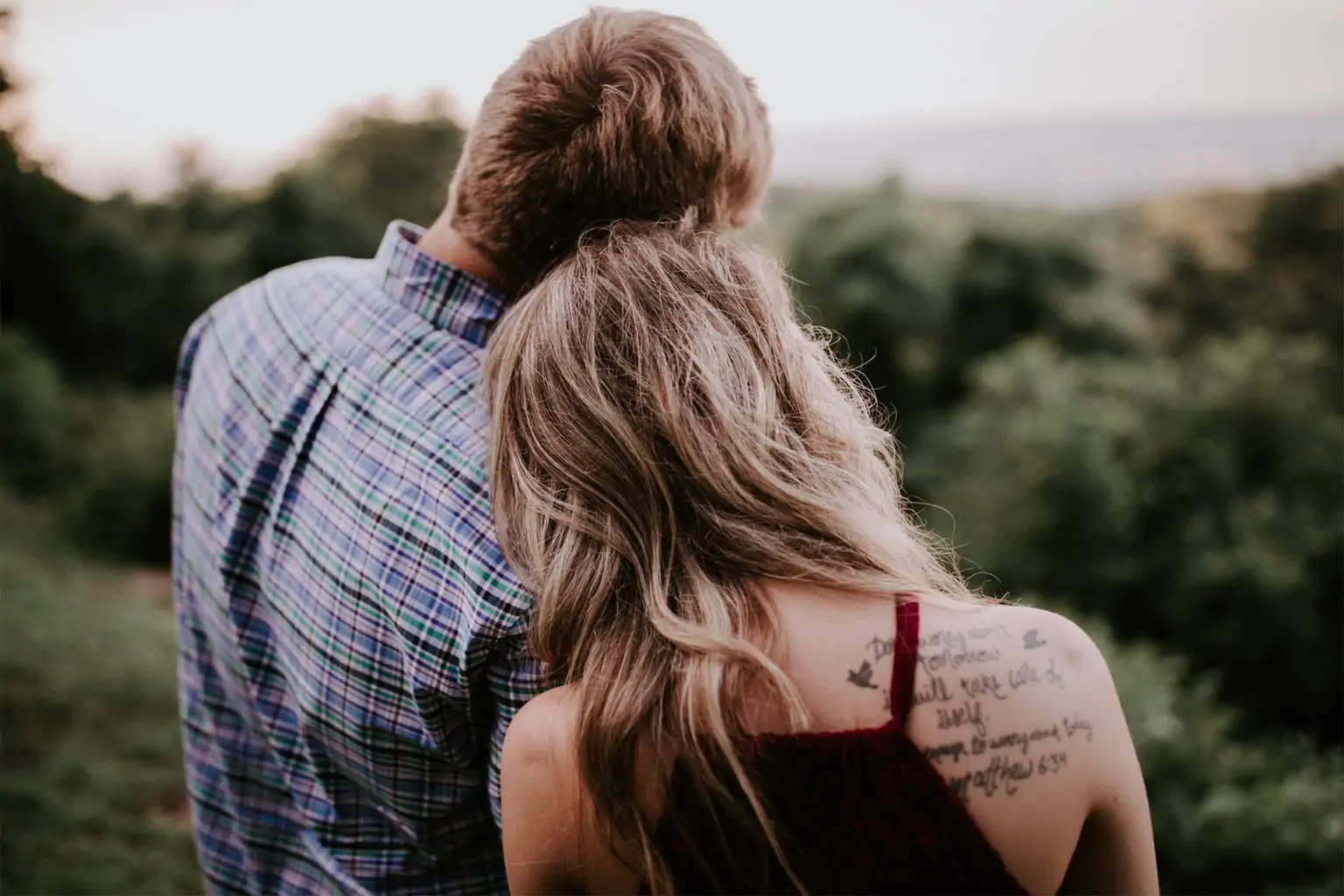 It's hard to be a single woman in America right now.
All politics aside, the confirmation of Brett Kavanaugh as Supreme Court Justice and the hearing leading up to his appointment have poured salt in the wounds of the millions of female sexual trauma survivors around the country. As Dr. Christine Blasey Ford came forward to share her testimony of alleged adolescent sexual assault by a then-teen Brett Kavanaugh, many abuse survivors have been re-traumatized. Ford's testimony forced us all to grapple with how willing or unwilling we are to believe women when they reveal incidents of assault. We were also invited to question our general beliefs about the severity of different kinds of sexual misconduct and their lasting impact on victims.
As the #MeToo movement has made its way from Hollywood to Washington, D.C., churches around the country are also wading though their own scandals of sexual abuse. Two highly influential churches—Willow Creek Community Church in Illinois and Redeemer Presbyterian Church in New York—have had to navigate how to protect members of their congregations, as claims of sexual impropriety and assault made against pastoral staff members have been made public. No, the church is not exempt from the stain of sexual abuse.
It's been reported that one in six women is the survivor of an attempted or completed rape. And that's not to mention the number of women who have experienced other forms of sexual trauma—everything from sexually laced verbal assault and harassment to unwanted sexual contact in and outside of relationship. Therefore, it's likely that the majority of women who attend your church or participate in your social circle have at some point been the victims of sexual trauma.
Many of these women are unmarried and seeking to establish new healthy intimate relationships. For some the pain of past assault has yet to be addressed while others who have found healing still unconsciously ignore the impact of their history on present dating interactions. 
In my work with single Christian women through We Date Modern, I've been surprised to discover how rarely my female clients take into account their history of sexual trauma. They often disregard how it affects their current capacity to establish loving relationships. However, understanding the lasting impact of sexual trauma is critical. As Wendy Maltz writes in The Sexual Healing Journey, "While knowing about the aftereffects of abuse can be painful, not knowing can be worse." We may miss out on opportunities for healthy intimacy or we may recreate past abusive dynamics in new relationships without this awareness.

All sexual traumas leave some impact on our own attitudes about sex and our behaviors. By knowing our history and connecting it to our present, we can engage in relationships from a posture of openness and safety.
While the degree to which sexual assault impacts one's life varies, in the realm of dating I see clients affected in a few recurrent ways.
1. Sexual trauma causes us to be closed off to the idea of dating.
"Sexual trauma is relational trauma," says licensed clinical social worker Danielle Murphy. Since at our core we are relational beings meant to experience safety with others, when we have been abused, it can be difficult to understand how to relate to others at all. Murphy normalizes the potential corrupted perspective of relationship saying, "We can internalize that all people are dangerous or some types of people are dangerous." In an effort to self-protect we may sabotage even the possibility of relationship, by closing ourselves off from potentially vulnerable situations or losing interest in the pursuit entirely. For individuals who find themselves expressing a desire for relationship while simultaneously rejecting any effort toward building one, it's worth slowing down to assess where the dissonance and resistance is coming from?
2. Sexual trauma inhibits us from identifying healthy boundaries in relationship.
On the other hand, sexual trauma may propel us to become fixated with creating intimacy. We may overemphasize the importance of dating or find ourselves perpetually in and out of unhealthy relationships. Because survivors of sexual trauma have already had their boundaries for sexual intimacy violated, it's common to have confusion around where healthy boundaries lie. We may reenact unhealthy patterns of abuse or tolerate behavior others would more readily recognize as inappropriate. Or we may become preoccupied by our own sexuality, driven to redeem or fix the past. Safe community and non-judgmental accountability are invaluable for survivors of assault as we pursue new healthy relationships.
3. Sexual trauma causes an unexpected trigger response when connecting with a partner.
Memories of sexual trauma are often stored in the body, beyond our consciousness or awareness. It's not uncommon for survivors of trauma to swing into fight, flight or freeze mode automatically in reaction to some stimulus. It could be the way a date holds a door, leans in for a kiss, or puts an arm around a shoulder. The body has already been conditioned to expect a particular outcome and therefore interprets what may be an innocuous action by a partner as something to be feared. Trauma survivors may find that a perfectly lovely date devolves into panic or distress when triggered by the memories of past assault. These responses are normal and can be managed by acknowledging what is happening, accepting the response, and reestablishing a sense of safety.
How to Date Now
So how do we address our history of sexual trauma and attempt to date from a place of health in the future?
It begins with self-acceptance. We both need to accept that sexual assault is a part of our story, but also that we can be healed from the past. Murphy reminds us, "We all have the capacity for healing. None of us are stuck in a permanent state of being traumatized." We can get help to face the past and combat some of the lingering anxieties that may be shaping our present reality. Particularly for women in the church, it's important to release the bondage of shame that often accompanies sexual assault. Due to a theology of sexual purity, it is easy to feel misplaced guilt for past experiences. Women must remember that they are not responsible for keeping themselves safe from sexual predators. What happened is not your fault.
In addition to accepting our past, it can be helpful to slow down and date with greater intention.  You can do this by going to therapy or spending time in self-reflection. At We Date Modern, we offer an online course that helps you evaluate your dating life so you can approach dating with clarity and confidence.
When on a date, examine whether or not you feel safe and what you may need in the moment to establish a sense of greater security. Meeting in public spaces or in groups may be helpful. Alerting others you're out with a date and establishing safe check-in points may also help to alleviate some anxiety. If you believe your date is a safe person, communicate about your past when you feel ready so your partner can better honor your boundaries. Be honest about what you're feeling when out on a date and say no to any activity that feels risky. 
Dating after sexual trauma can take time, but healthy relationships, grounded in God's vision for deep intimacy in your life, are still very possible.
If you have been a victim of sexual trauma and need immediate help, contact Safe Horizon by visiting safehorizon.org or calling (800) 621-HOPE.