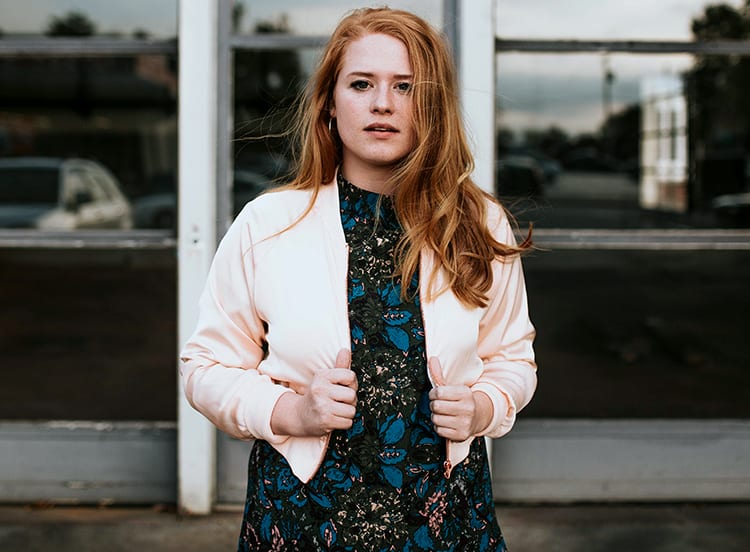 There is something about a properly aimed loaded question that makes it a microscope turned inward. For me, the question didn't come directly from God, but from a woman named Patricia. The meeting was over, the last prayer had been prayed and the guys were already dismantling the circle of chairs we had sat in and returning the fellowship hall to normal. She turned to me cordially and said, "How are you doing? I didn't get a chance to ask you earlier."
I meant to lie. I meant give the polite answer of "Fine" or "Good." Given the time, tired would have also been socially acceptable. However, I was so drained in that moment that the truth of how I was came out of my mouth, twice.
"I am tired and I am frustrated."
She looked at me perplexed. "What did you say, I didn't hear you?"
My eyes filled with tears, "I am tired and I am frustrated and I am going to cry about it."
I didn't just cry. I ugly cried, right there in the middle of that almost still a circle.
In that moment I thought that my tears and frustration were related to my online classes or family drama. However, they were coming from a much deeper place and were a major signal to the people around me that I was burning myself out.
Here are three questions that can help you to assess whether you are headed toward burnout and some takeaways that can help you to move toward a place of wholeness if you have been serving on empty.
How are you doing?
This question isn't about finding something to complain about. It is about taking an inventory of yourself. How we are feeling, sleeping and eating all contribute to our answer. This question is an invitation to look at who and how you are right now. "I am good but I haven't slept in three days." "I am doing well. I haven't seen my mother in a while though and she is ill." "Thanks for asking, but I am just over it."
We cannot fix something that we don't know is broken. Until we recognize how we are doing, we cannot address the reason behind why we are doing how we are doing. Self evaluation can be humbling and very difficult, but it is worth the transformation that can be sparked by our honesty with ourselves before the Lord. He knows everything about us. He knows our thoughts before we even think them (Psalm 139:1-2). When in doubt, ask Him how you are doing.
What have you been doing?
That day in the fellowship hall I knew I was tired and I knew I was frustrated. My reasons for feeling that way were all listed as answers to this question. Children's ministry, Bible studies, prayer meetings, worship rehearsals, the list goes on.
I was so busy doing things that I had no time spend alone with God. I found myself longing for the slow, deep breath that I always take prior to praying over someone. In the midst of seemingly constant service, I yearned for the stillness of that moment and the whisper of His voice.
If you are approaching burnout, or trying to navigate out of it, stop service that is unnecessary. As you go down your list of activities and responsibilities consider whether or not the things you are doing can be easily managed by someone else. If they can, step aside for a season and focus on your spiritual health. You may not even need to step aside completely, simply set some firm boundaries around your availability.
In an effort to be helpful, we can inadvertently find our schedules clogged with a flurry of activities. If we aren't careful these schedules can begin to feel like a prison. Remember Mary and Martha? Well, Mary, who sat at the Lord's feet, was the one described as choosing the better thing. Martha on the other hand was busy, annoyed at her sister and concerned with preparations that, according to Jesus were only distractions (Luke 10:38-42).
Why have you been doing what you have been doing?
I was more like Martha. My service had become an obligation and it made my heart begin to harden toward God. It also caused me to become annoyed with people who didn't seem to be as busy as I was. There was clearly need within the ministry, how could they possibly not step up to fill it? Because they were more like Mary.
We were made to abide in Christ and in Him our service is meant to be an expression of our faith (James 2:14-18). When our service is not flowing from a heart of worship, it becomes empty work. When this is our experience, not only will we fail to produce lasting fruit, but we will risk burning out in our own striving.
Burnout is the byproduct of living in a dry place. This dry place is not a matter of environment but of position. We are branches that must abide in the vine. When we are abiding our lives, service and worship are flowing from an understanding of our position in Him (John 15:4). The fruits of the Spirit are evident in the joy that He gives us as we serve and the graceful way in which we are able to interact with not only those we serve, but also those with which we serve.
Rendering service apart from Christ is like a tree branch attempting to produce fruit while no longer connected to the tree or its roots. For a little while the leaves may give the appearance of life, but soon enough they will shrivel, lose their vibrant color and dry up completely. Soon enough the entire branch will look and feel like what it became the moment that it was disconnected from its source of life and strength: dead.
When we are rendering works out of a place of frustration, strife or obligation it is an indication that we are not connected to the vine. For the literal tree branch it means doom. For us however, it means that we need only get reconnected to the vine.
Jesus is the ultimate cure for burnout. If you are in the place of being over it when it comes to church, get alone with Him. Whether you spend the next three Sundays meditating on His goodness in the nail salon or while attending your church's online campus from Starbucks for the next three months, it is God who is your healer. His Word, His presence and His grace are what will restore you.
As you step away, be sure to speak to a trusted ministry leader and I also suggest letting an accountability or prayer partner know what is going on. There is freedom in community. As I ugly cried into my hands that day, I was quickly surrounded by a room full of fellow leaders, whom I now consider friends. Not only did they all pray for me, they gave me permission to not be totally "OK" 100 percent of the time.
They also reminded me that Jesus loved Martha as much as He loved Mary; and that He loves me when I serve in every church service on a Sunday and when I don't do anything in church on a Sunday but show up 15 minutes late. To you, the Martha who may be reading this, it is OK that right now you aren't OK. I have been sitting at our Lord's feet and there is room for you here, with me. Have a seat and stay a while.