Andy Mineo's Unfinished Business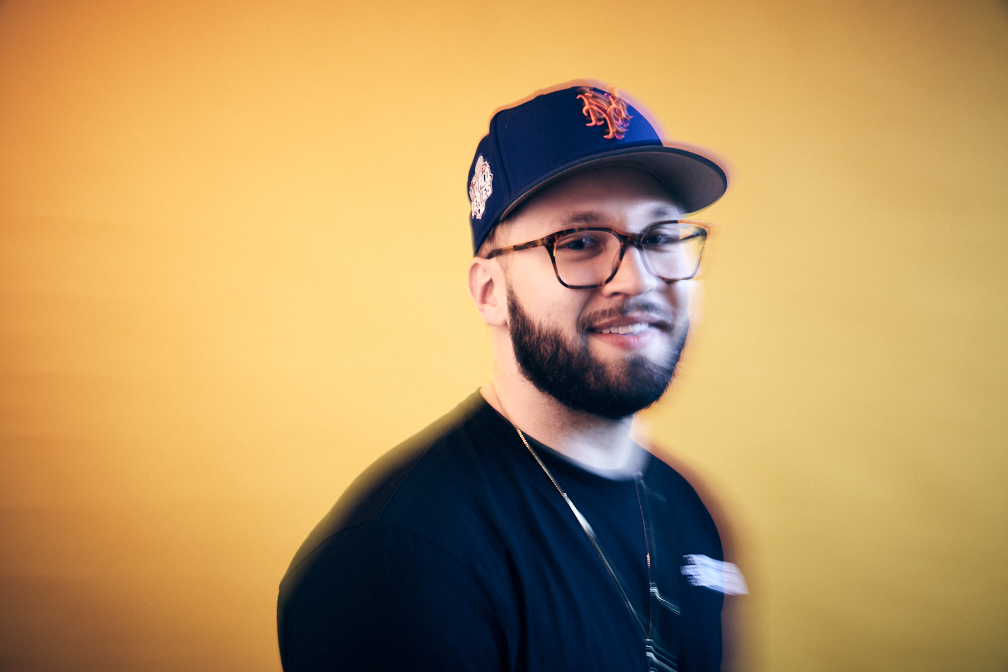 It's the middle of the afternoon and Andy Mineo is packing his bags in a hotel room, getting ready for the next stop on tour. He's fuming.
"A friend sent me a meme about Chance's new album," he says. "And it's this guy—it pisses me off so much."
Here's what he's referring to. In the immediate aftermath of Chance the Rapper's major label debut The Big Day, a clip hit the internet in which someone impersonating Chance rattled off a satirical laundry list of Chance's favorite topics like family and faith, mocking his trademark wholesome exuberance. It went viral and set the tone for the decidedly mixed response to The Big Day.
Mineo's got some choice words for the meme and the man behind it. "[Chance] put his life into his music for three years, and you can whittle it down and go viral for your two minutes," he says. "And I'm like, 'What have you ever done with that much energy and time the way Chance has? Nobody even knows who you are.'"
Mineo says he has a friend who sent him the meme, thinking it was funny. "My friend was like, 'It's internet culture! We're all laughing,'" he says. "And I was like, 'If I was Chance, I wouldn't be laughing.' Sincerity offers itself up to be mocked."
Sincerity is a big deal to Mineo. As a rapper, he says he is "always fighting for authenticity," and it shows. While some of his songs brim with braggadocio and chest-puffing, others are disarmingly real about things like mental health and insecurity. Just like with Chance, that vulnerability has left Mineo open to criticism, but he's determined to keep fighting to keep his music as true to himself as possible, regardless of the liability.
"It takes so much bravery to be sincere, to be yourself," he says. "That's why it hurts me so bad to see it mocked."
* * *
Andy Mineo is a bit of an anomaly. Tracks like the hit "You Can't Stop Me" put him on the map as a rapper to watch, with his chameleon flows and fierce lyricism. But in the albums since his career-makers like Never Land and Heroes for Sale, he's stubbornly refused to repeat himself, leaning into a more introspective aesthetic. Instead of leaning on tried-and-true equations for success, he's determined to blaze new paths.
"The temptation is to sacrifice doing something that's honest to you just to do something that works—a quick fix," he explains. He uses his gold-selling "You Can't Stop Me" as an example. "I didn't make that song trying to make that song," he says. "I just made that song about having a good time and being creative. But once you have success, sometimes you can spend more time managing your success than the thing that made you successful in the first place.
"The sweet spot is when you're being truly yourself and it works," he says. "That's nice. But it's not the case most of the time.
A more cynical artist wouldn't worry about the tensions of regulating your own laziness. Finding a winning formula is the holy grail in the music industry. Why not use it? But Mineo is less interested in winning than he is tapping into his best, most real self. "I do feel like I don't do a great job at that all the time," he admits.
"Some days I feel like I've got a clear vision of who I am," he says. "And some days I'm like, 'Oh my gosh, am I way off brand at this point? Am I just blowing it?' I have these back-and-forth moments with all that."
For Mineo, the trick is to remain in tension, a word he brings up a lot. "I find a lot of beauty in sadness and in pain," he says. "Some people try to make happy music to drown out the sadness. Some people make exclusively sad music to drown in their feels. I try to find the tension between having all of those feelings and still finding hope. But holding those things in tension isn't the easiest thing to market."
He compares it to politics. "If you're a radical left-winger or right-winger, you find a home pretty quick," he says. "If you have a more nuanced perspective, it's not sexy. It takes time to listen. You can't understand it in 3 seconds, and that's what people don't like. They're moving too quick."
This is especially true on social media, where Mineo fights to find some sort of equivocation between who he presents himself as online and who he actually is. "Brand is really just a dirty word for story," he says. "Everyone's telling some sort of story, whether it's passively or intentionally. I think that's something that I've gotta think about the big picture, and I don't do that well.
"But then, the other side of that coin is, nobody cares anyway," Mineo laughs. "You just think people are judging you way more than they probably really are. That's what makes us all self-conscious."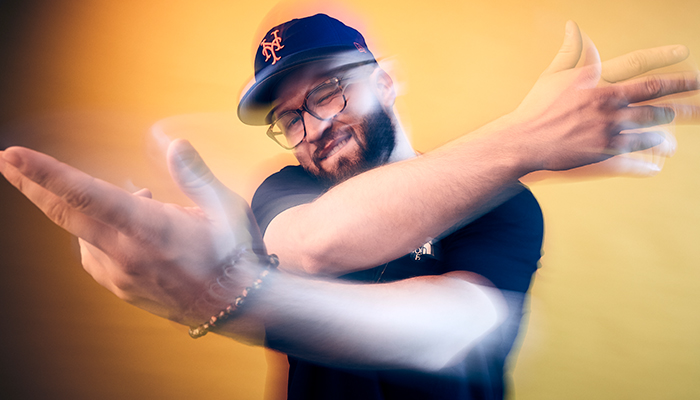 * * *
About a year ago, Mineo's mom died. The grieving process left him in a difficult spot, in more ways than one. On the one hand, he's a musician. If he's not recording new music, he can't pay the bills. On the other, he didn't really feel like writing and recording music while mourning his mother's death ("I know some people who are like 'music is my therapy,'" he says. "And I'm like 'therapy is my therapy.'") That's where the idea for Work in Progress came from.
Work in Progress is the title of Mineo's next project, which is sort of a podcast/b-sides hybrid. Mineo will release old tracks he's been sitting on that didn't make the album cut for one reason or another, but he'll also release commentary about where the songs came from and why he didn't feel like releasing them at the time.
"Here's my unfinished work," he says, as if speaking to his fans. "I hope it makes me a little more human to you guys. This is just something I made. Even if it's not the most amazing thing, it's all right. You still get to share that connection with someone."
Mineo's vision for Work in Progress transcends his own career. He'd like to eventually bring other artists on to talk about their own b-sides and what it was about the cutting room floor scraps that just didn't feel right. And, in this way, Mineo's hoping some of the veneer of the artist can slip away a little and the real person can emerge.
"When people say, 'Be yourself' that's the easiest thing to say but the hardest thing to do," Mineo says. "Our public persona and who we are as a person are always at war."
It's a war he's determined to win.
Tyler Huckabee
Tyler Huckabee is RELEVANT's senior editor. He lives in Nashville with his wife, dog and Twitter account.