Chris Pratt Says a Wooden Tray with Phil. 4:13 Burned Onto It Is His Favorite Possession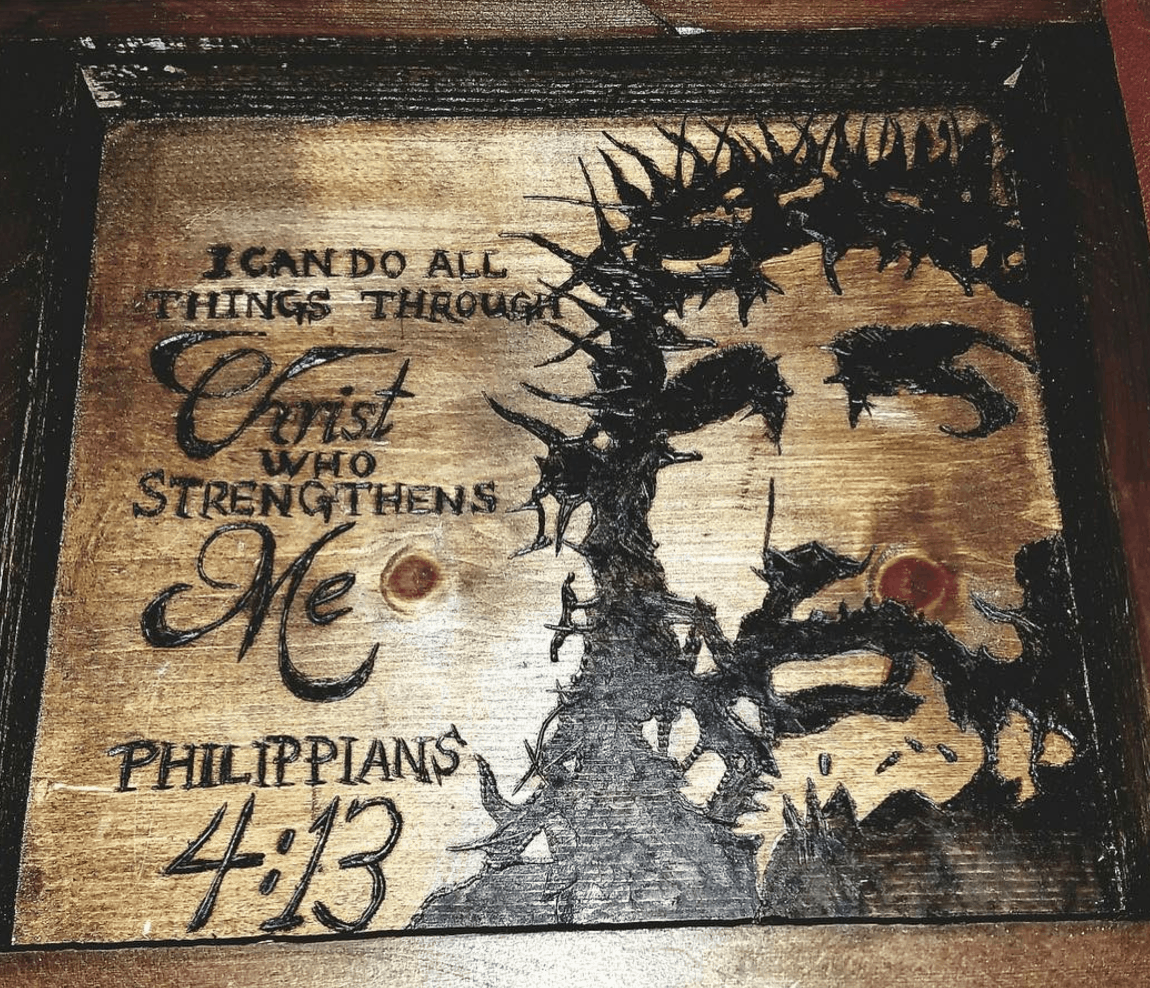 This weekend, actor Chris Pratt took to Instagram to show off an item that he says, is "my favorite thing I have." It's a tray that his brother made from reclaimed wood that shows the image of Christ along with the Bible verse Philippians 4:13
In an Instagram caption (which, just a heads up, contains some strong language), Pratt explained:
So my brother, @cullypratt makes these awesome pocket dump trays. We all need a place to throw our wallets, keys, cell-phones, lighters, pistols or whatever else we keep in your pocket so you know exactly where it is the next day. Well he wanted to make me one and asked me what I wanted on it.
At first he said he was going to have him make one with an "American bald eagle smoking a cigar, holding a machine gun" and possibly nunchucks, but then he had a change of heart:
But then I thought a lot about being homesick. I'd like having a touchstone that I could take with me as I travel on the road for work … So I though about this great bible verse Philippians 4:13 which I've relied on for strength from time to time. And he knocks this thing out in like a day!! Reclaimed wood and a wood burner. All by hand … He's a unique individual and my best friend.
It's not only a cool, one-of-a-kind item, but also a moving tribute between two brothers.