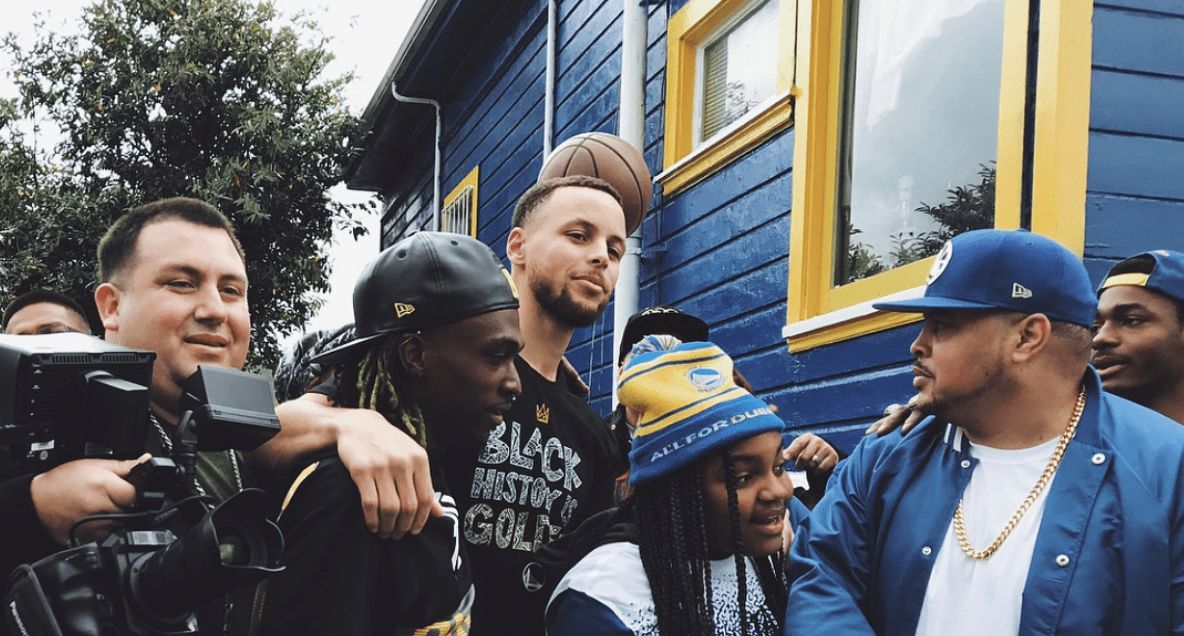 NBA superstar Steph Curry is working with Christian rapper Bizzle to make a hype anthem for the Golden State Warriors. The song will appropriately be called "Winning," fitting since the Dubs are one of the most dominant teams in modern basketball.
Curry is a vocal Christian and has a storied history of coming together with other influencers of faith.
He rubs shoulders with Lecrae a lot (the rapper came to Curry's 30th birthday party) and has been known to speak openly about his platform as a Christian celebrity.
The collaboration with Bizzle should come as no surprise.
Those are just some samples of the song to come. The release, which will feature a video centered in Oakland, will be coming down soon, according to what's on the IG. (h/t rapzilla)