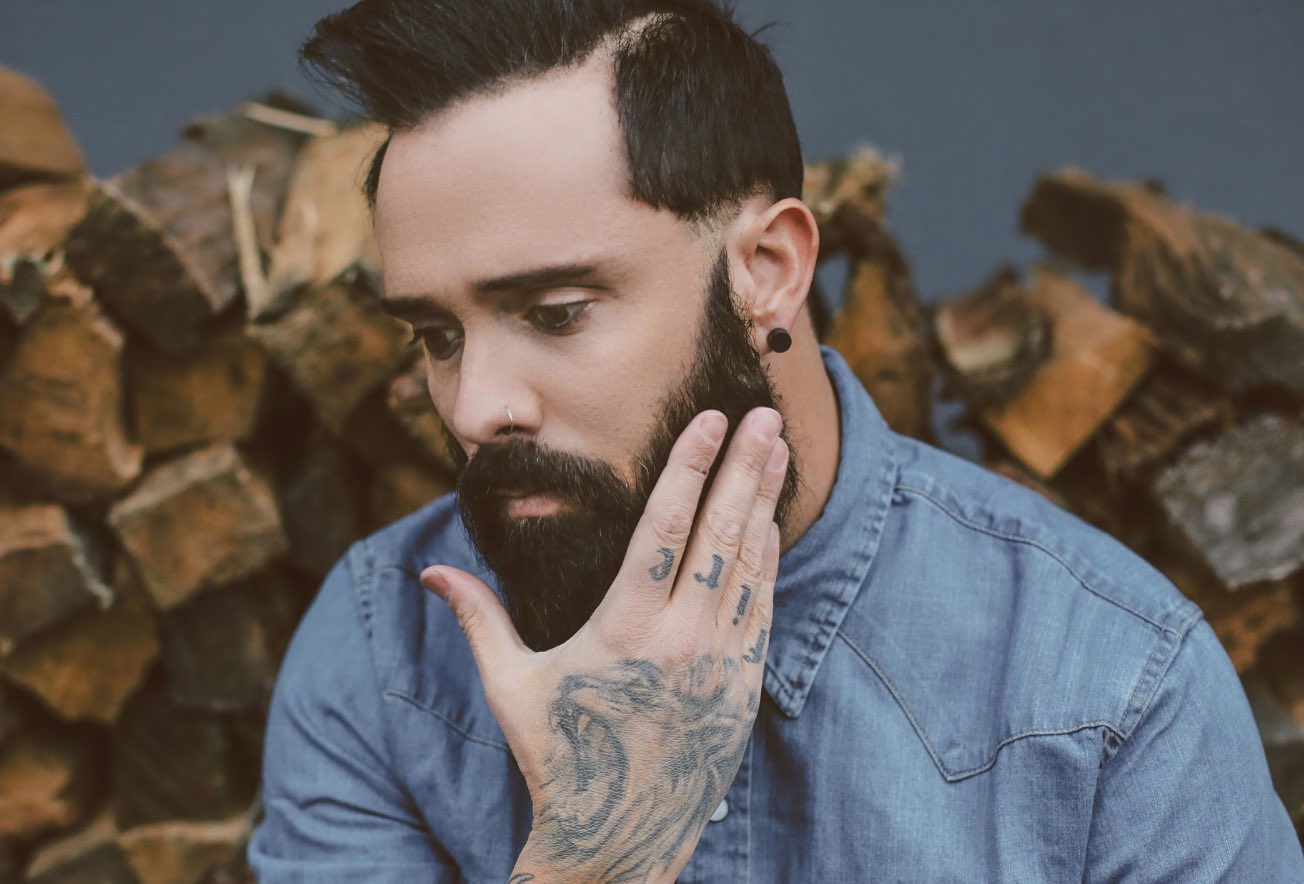 https://www.facebook.com/johnlcooperstuff/photos/a.2899206263638620/2899204140305499
Former Hillsong worship leader Marty Sampson has fired back at the frontman of the Christian rock band Skillet after Cooper wrote a viral Facebook post called "What in God's Name Is Happening in Christianity?"
For a little context, earlier this week, Sampson wrote a now-deleted Instagram post in which he explained, "I'm genuinely losing my faith, and it doesn't bother me. Like, what bothers me now is nothing. I am so happy now, so at peace with the world. It's crazy." He later clarified that he hasn't "renounced" his faith, but admitted that "it's on incredibly shaky ground." Outlets like RELEVANT and The Christian Post covered the story. Weeks earlier, former pastor and Christian author Joshua Harris posted an Instagram message explaining that he was no longer a Christian.
Yesterday, Skillet's John Cooper wrote a lengthy Facebook post saying, "We must STOP making worship leaders and thought leaders or influencers or cool people or 'relevant' people the most influential people in Christendom." The post was shared more than 29,000 times.
He also wrote, 'Most shocking imo, as these influencers disavow their faith, they always end their statements with their 'new insight/new truth; that is basically a regurgitation of Jesus's words?! It's truly bizarre and ironic. They'll say 'I'm disavowing my faith but remember, love people, be generous, forgive others.' Ummm, why?"
Cooper continued, "Is it any wonder that some of our disavowed Christian leaders are letting go of the absolute truth of the Bible and subsequently their lives are falling apart? Further and further they are sinking in the sea all the while shouting 'now I've found the truth! Follow me!!' Brothers and sisters in the faith all around the world, pastors, teachers, worship leaders, influencers…I implore you, please please in your search for relevancy for the gospel, let us NOT find creative ways to shape Gods word into the image of our culture by stifling inconvenient truths."
Though Sampson is never mentioned in the post, many people who shared the post drew a connection between Cooper's words and Sampson's announcement. However, Sampson never said a lot of things that Cooper put in quotes.
Now, Sampson has responded to Cooper. In another Instagram post addressed to Cooper, he said, "Wow. Where do I begin? What right have you to put words in my mouth? I wouldn't presume to put words in yours."
https://www.instagram.com/p/B1Kv54in2Cz/?utm_source=ig_embed
He continued:
[lborder]
To think that I am trying to influence others, without even asking me if that is my intention is offensive. Did I write an article on myself in relevant magazine, or Christian Post quoting myself? Do I need this kind of criticism in an honest examination of what I believe from complete strangers? I have never even met you, yet you presume to know me or people like me? I only ever posted about this to explain to people (4K followers on insta I may add) where I was at in an honest and genuine way. Not to influence them and their beliefs. Not to draw attention to myself. Not to have a voice. To wrestle and to learn and to grow, and to present my current state of mind/heart to explain to people why I am not "coming back to Hillsong" or "when I'm going to sing on the next United song".
Instead of people like you asking genuine questions, you jump to conclusions, when you could easily ask. Who is trying to influence whom? Why when someone is influencing others, does this cause the kind of panic in a truth so strong that it cannot be shaken? I for one don't see this kind of shock and horror in the scientific community when a theory is usurped by a new and contradicting theory. Perhaps this is the nature of religion. Say what you will, I have no opinion on you or your life.
[/lborder]