Meowssive Talent: CatCon Holds Art Exhibit for Nicolas Cage and His Cat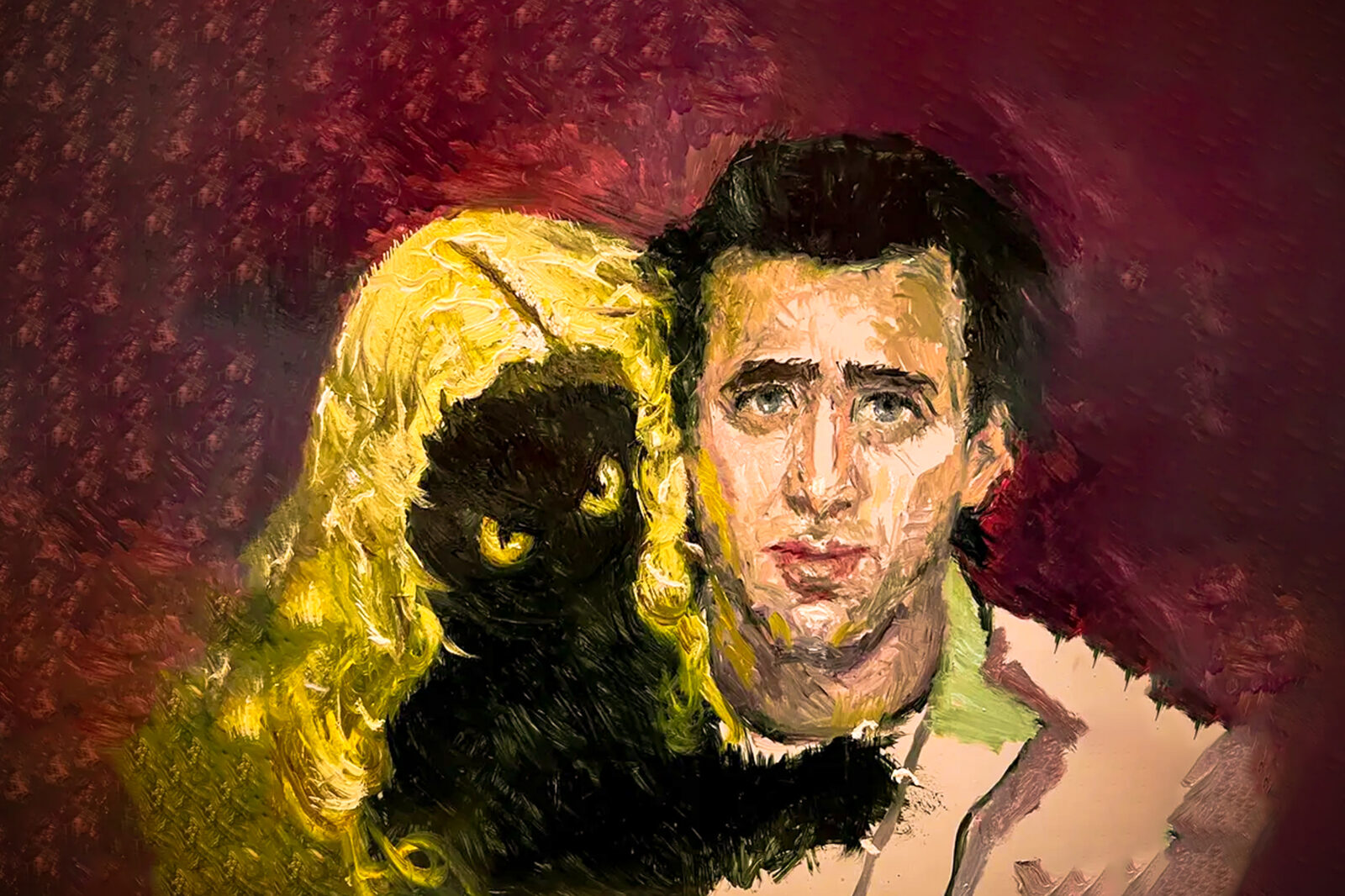 Well, the cat's out of the bag.
Nicolas Cage and his cat Merlin will be honored with a special exhibit at this year's CatCon (like ComicCon but for cat people). "Uncaged: The Unbearable Weight of Genius Cat Art" will feature seven original artworks depicting Cage and Merlin.
Cage has shared his affinity for Merlin multiple times, once even admitting he has mistaken Merlin for his wife — no, really: he told GQ, "Sometimes he puts his arm around me when he's sleeping, and I think it's my wife, and I go, 'Oh, Riko.' And then it's Merlin."
CatCon will take place Oct. 1 and 2 in Pasadena, California. While the full exhibit is still hidden behind the curtain, CatCon has shared a few pieces fans can see at the exhibit.