Why Groot Is the Greatest Hero in the Marvel Cinematic Universe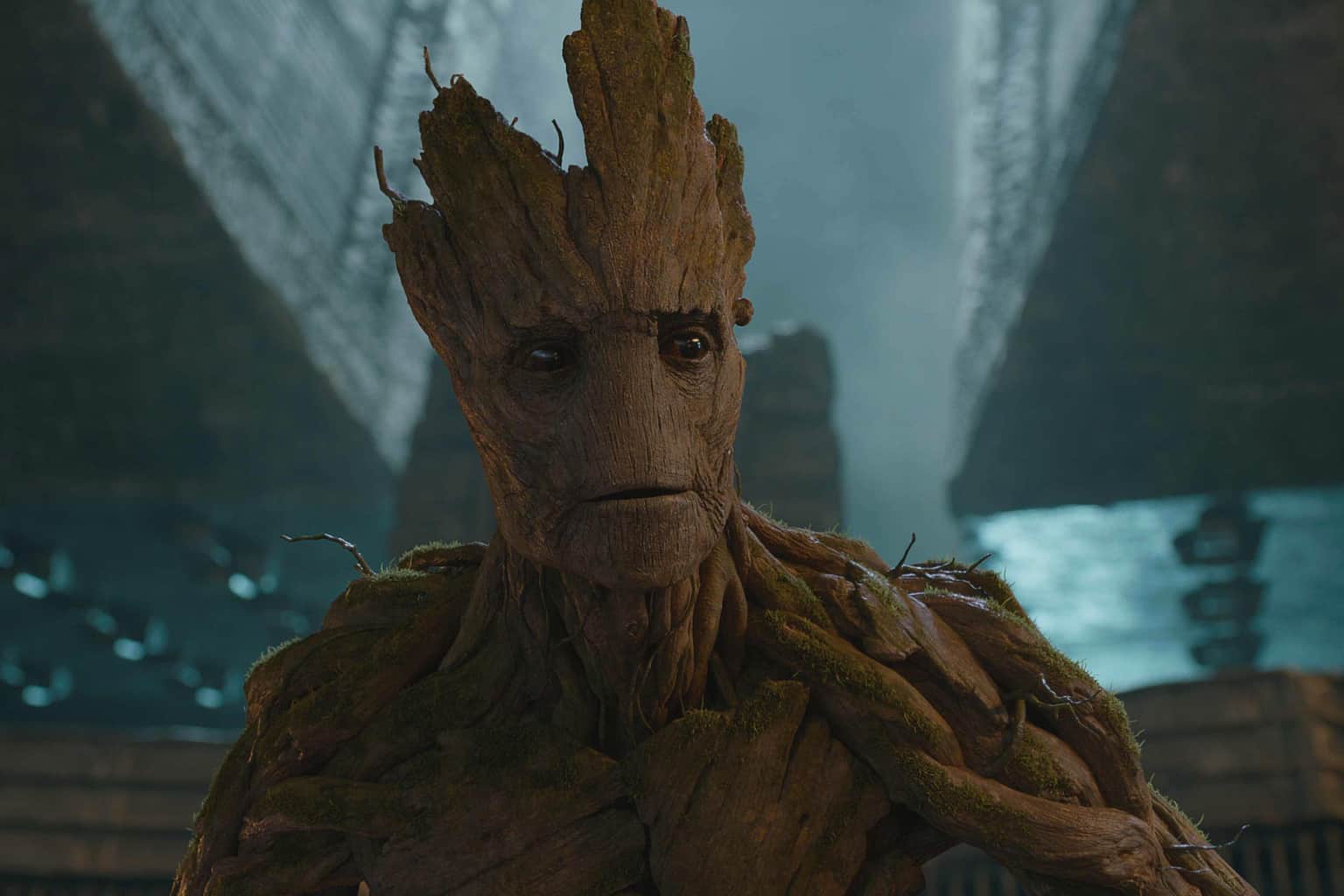 In a world overloaded with talk and tweets, we need a little twinkle. As Marvel prepares to launch Avengers: Infinity War this Friday, in the depths of our hearts we yearn for a divine spark. We yearn for Groot. What is it about Groot, that Flora Colossus from Planet X, that touches our collective conscience? Is it his inherent sustainability? His pot-bound dance moves? His loyal commitment to his family of rag-tag galactic warriors? With so many enviable qualities, the ephemeral, transcendent, hard-to-put-our-finger-on uniqueness of Groot rests in his quiet, humble altruism. Groot is a giver.
Altruism is unselfish concern for the welfare of others. Even offscreen, it's a quality we admire in others—the sacrificial actions of James Shaw Jr., who charged the gunman during the Nashville Waffle House shooting, come especially to mind. When the moment arrives for us to stand, we wonder if we'll be able to stand and be the hero, too.
Groot doesn't need to stop and think about his heroic actions; he embodies them. After all, he is a tree and trees are born heroes. Remember The Giving Tree by Shel Silverstein or the Ents from Lord of the Rings? Their deep-rooted stability and steady growth provides shelter, inspires awe and encourages peaceful, quiet rest. At the conclusion of the first Guardians of the Galaxy, Groot wraps himself around his friends in a gesture of sacrificial strength, protecting them in the way only a tree can. Yet, he still inspires us to think about how we can give ourselves in the service of others.
Due to an apparent hardening of the larynx, Groot speaks little. He doesn't use hateful language or fire off antagonistic social media posts. He allows his actions to speak for him. Whether he's stealing the Anulax battery, dancing to Electric Light Orchestra or resuscitating Drax with his long twiggy finger, he silently goes about his business of saving the world. He's a Proverbs 17:27 kind of creature: "The one who has knowledge uses words with restraint." His quiet humility and concern for the welfare of others draws us into the reach of his ever extending branches. He gives us a fresh perspective on what virtuous, sacrificial service looks like.
But despite his virtue, Groot can jam. He rocks from his pot and he doesn't care the universe is burning. When the music is on, he has the moves. Most of us might be a little envious of Groot's reckless abandon to dance through life without an agenda. Even pot-bound, his upper-body dance vibe makes us smile and tap our feet to the eternally sweet sounds of Michael Jackson. Groot seems to be impervious to danger, or threat, and that gives us hope. We hope that in a world burned by chemical warfare and school shootings we can still find a space to dance, to move our limbs and experience freedom, unencumbered by fear.
Groot brings to mind Nagham A-k Malaa, who also dances quite literally in the face of fire. Malaa is a ballet teacher and performer in Damascus, Syria. She continues her classes amid her nation's civil war as a therapeutic way to train refugees. She asks, "Is what I'm doing enough? Can I do more to save my world?" Nagham is a Groot-like hero, remaining loyal to her passion and giving it to the broken.
We see Groot elsewhere in our world. Seven thousand empty pairs of shoes, a memorial to every child killed by guns since the Sandy Hook massacre, can cast the silent light of justice on the Capitol lawn. Inner-city mentoring programs that pair mentors with struggling students can battle the tidal wave of gang violence with peaceful mutual growth.
We are called to be lights in this world, and the thousands of tiny lights Groot sends out to illuminate the journey of his guardian family remind us that every one of us of us can bear the light in the darkness. Few will receive Groot's call to lay down his life for his friends, but we all can extend a branch of light and peace to the random band of brothers that define our galaxy. Think about what you can give to your fellow sojourners. Be like Groot. Be a giver.