Move over Bob Ross — there's a new painter in town, and he's armed with another wild perm and a wooden pipe.
Owen Wilson's latest role in the new indie comedy Paint is a hilarious take on the beloved PBS painting instructor, but with a twist.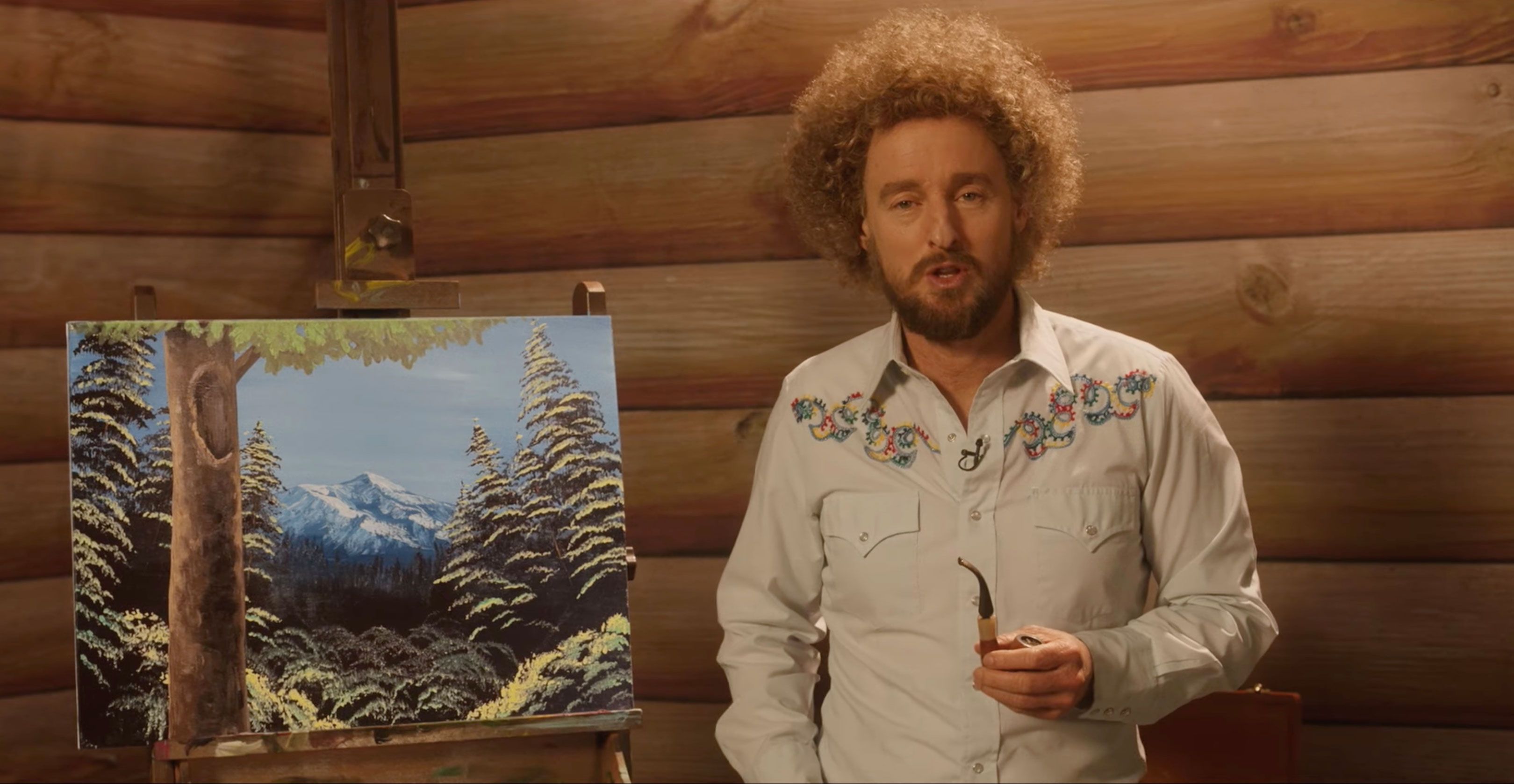 Wilson plays Carl Nargle, a Vermont-based PBS painting instructor who thinks he's got it all: a signature perm, a custom van and fans hanging on his every brush stroke. However, when a younger and potentially better artist comes along, Nargle's world is turned upside down, and he must embark on a journey of artistic self-discovery.
Despite Wilson's new look, this isn't your typical Bob Ross impersonation. Paint presupposes, what if the beloved TV artist was actually a huge egotistical jerk? Wilson's character will paint Ross in a totally new light.
The movie's trailer shows that the film won't take itself too seriously, and features a hilarious ensemble: Michaela Watkins, (Brittany Runs a Marathon), Wendi McLendon-Covey (Bridesmaids), Ciara Renee (DC's "Legends of Tomorrow") and Stephen Root (Office Space).
Paint opens in theaters on April 7.